Feb 26, 2017
Bandaranaike International Airport, Sri Lanka.
It was close to five in the evening, surrounded by strangers, I was seated on one of the chairs in the waiting room, tears were incessantly rolling down my cheeks, my hands were joined together as if my heart with each beat was praying for time to go back and stop when being with him was a reality and not a wish. They rightly say, "An airport is a place where you go through hell to reach your alleged paradise".
Forty eight hours back we were celebrating the two months that we had spent as a couple in Sri Lanka, we had been there for a month, enjoying each other's company, deeply in love. We had decided to extend our holiday and got permitted for doing so a few hours back from the government when he got a call from work. My heart broke into pieces when i heard that he had to leave in two days. Two days? Forty-eight hours. Is that it? Is that all that i have with him?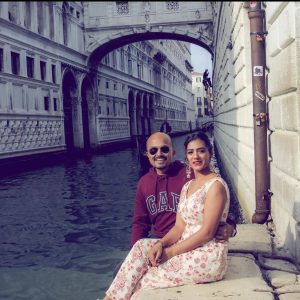 I did not know how to process my emotions and so i kept them limited to myself. I knew he was happy, his twinkling eyes, happy face conveyed that to me. He was waiting for this call, the love that he had for his work radiated from his mannerisms. It took us a day to finish packing up when he closed the suitcase, it finally sensed upon me that in twenty-four hours i will not find him close to me, it is then that I broke down in tears. Now that i was able to weigh the longing, i realized that it was too heavy to hold it in my heart.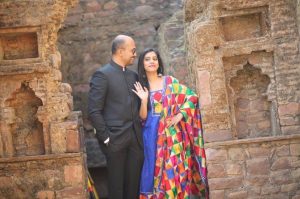 At the airport, He just held me in complete silence. He allowed me to be vulnerable in his presence. He didn't shush me up, didn't mutter hollow words, all he did was let me be. But it was equally hard for him, while he did lend me a shoulder to help me pour out my emotions, he didn't shed a tear even though it was equally tough for him. He stayed strong just like you would want a sailor to be. And that moment the realization of what being a sailor's wife brings to your plate dawned upon me.
ALSO READ: THINGS NOT TO FORGET WHILE JOINING SHIP WITH YOUR SAILOR
From then on the testing times of our marriage began. Ours was an arranged marriage which is why i wasn't familiar with my in-laws. Initially, i was just sad, but slowly the suffering aggravated, each day felt like a nail in my skin, like a tunnel with no end in sight. I felt alone, i couldn't share my feelings with my in laws or my parents. The idea of worrying them was enough to fill me up with remorse. What added insult to the injury was the fact that he had to sail for a period of anything between 18-25 days. Every night at ten, he used to call me via satellite phone and we used to talk for a maximum of seven minutes. I used to lend all my ears so that I can save enough words to savor them for the rest of 23 hours and 53 minutes. Just as we were done with our seven minutes I would rush back to my room to pick up the alarm clock to time it for another seven minutes that I would be getting a day from then.
ALSO READ: WHY DATING A SAILOR IS FAR MORE ROMANTIC THAN YOU THINK
Slowly, both my mental and physical health was deteriorating, I was diagnosed with allergic asthma and I often had to fight breathlessness. In those days, he stood strong with me, we used to talk for longer, he used to make sure that I feel better by the end of our twenty minutes long.
The early four months of our marriage passed with a similar routine, we used to make our memories in those seven minutes or twenty minutes. Initially, it was uncharted wild territory to me but I am a sailor's wife, just like they adjust their sails according to the wind, I learned to adjust my sails because love is that ship worth fighting for in the seas of uncertainties, isn't it?
About The Author:
My Name is Aparna Purohit. From engineering to providing placement training to working for the educational sector to a happy homemaker, my journey has been an exhilarating loop-a-loop ride. I love spending my free time reading, traveling, and exercising. And in the few seconds left i envision a hall full of people who have to come to listen me speak.