Since we are beauty conscious souls, sailing as a woman is not as easy as a man. We need our stuff from time to time. An extra thought is required when we set out our feet for sailing as it is very different from the usual holidays that we have been to…. What do we need? This information is to help first timer queens who are ready to be introduced to the world of sailing… Enjoy!!
Things To Carry Before You Set To Sail
Beauty products: Always carry a deep moisturizer that stays long as the water on ship can make your skin dry. Also if you are going in colder areas, this moisturizer can help. Sunscreen is another effective tool when in warmer areas or when you just want to stand on bridge wing to enjoy the wind and sea. Take your best suited face wash along with you. A deep moisturizing soap can also be carried. The products usually available on ship are Lux and Head &Shoulders.
Hair products: As already mentioned about the quality of ship water, make sure you carry deep nourishing/anti dandruff shampoo and conditioner that suits your hair from home. You can carry oil too for regular head massage as scalp ought to become dry.
Read this interesting article: Why having wife on-board is better idea.
Personal hygiene: Bad days follow us uninvited so take your personal hygiene products with you. Do not flush them in the toilet on board.
Personal products: This is a major issue on ship as you don't get any parlors here. Carry your own razor, epilators, hair removing creams etc. for personal maintenance on board. You can also try for some parlours on ports but then again keep in mind the time frame for which the ship is on port; after all you don't want to spend the shore leave sitting in a parlour.
Tea and coffee: Some ships have their usual tea bags and coffees, the taste of which you might not like. A substitution to these can be taken along as flavored teas or strong coffees. Green tea is sometimes available on board, but if you are a regular user, you might want to take it along with you.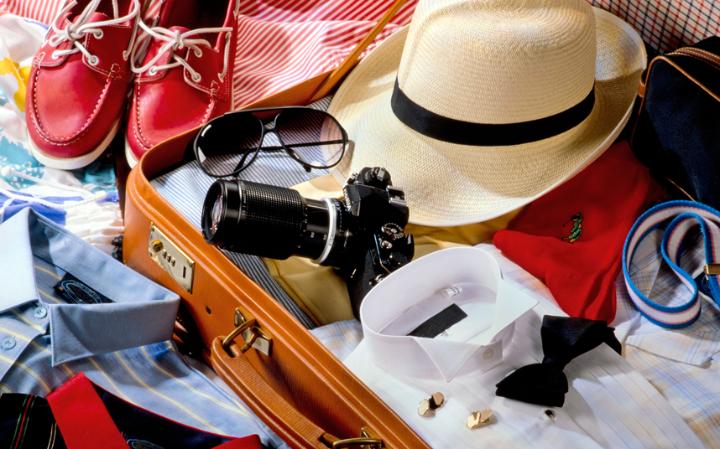 Fabric conditioners: The detergent and the water of the ship can take away the smoothness of the clothes. For this you can always take fabric conditioner pouches from home as not to increase the weight of the luggage and can buy a bottle from markets on ports.
Munching snacks: Though the ship's slop chest is open to use, you can also carry your favourites with you or buy different stuffs and chocolates from ports. Ready to eat and 2 minute noodles are a must companion of yours as the chef doesn't always cook well and you don't want to sleep hungry. This is optional especially for vegetarian queens.
Medicines: All the major medicines are available on board. But if you are sensitive to certain medicines then bring you own. Sea sick medicines that suit you can be brought after consulting your doctor.
Clothes: Though these are essentials, it is advised that you take your most beautiful and colourful dresses to match the beautiful backdrop of sea and clouds. Pack your clothes according to the weather. For ports in winter weather, take your jacket along with some colourful scarves. Don't overload with too much woollens. One or two jackets are sufficient to save the day unless the vessel is going to snow areas. You can also carry your swim wear or gym wear for swimming or exercising onboard.
Apart from all the above, you can also bring your hard drive to be filled with new movies and series by the fellow crew members, camera to click the random moments, laptop for your personal time pass, novels for the book worms and peaceful minds.
In the end don't forget your passport/tickets and your smile at home!!!!!