All the women who are married to sailors can understand the anxiety of staying apart and are always looking forward for a chance to sail with them. But sometimes there are certain inhibitions like a job or a family. Well, where there is a will there always can be a way. For sailors, it's their job to be on board, but for us wives it is absolutely a vacation filled with romantic memories away from the city life and huge responsibilities.
Sail With Your Sailor: Plan This Way
For one, take into consideration of what is stopping you. Is it a job or family or any other issue. Try to find out the ways you can join a sailor not even for full contract but if for one month or so. A day spent with your sailor is worth a lifetime. Accumulate leaves from job to be taken together and plan a holiday. In case of a child, you can always inquire the company for the age limit and formalities to be done in case of the child and start following those. In case of other family issues, you can always try to sort out stuff if possible.
Keep up with all the formality procedure needed to be done on time. Visas and all other documents take time. Make sure that you apply on time so that there are no delays at least from your side. Keep asking the company as to what other formalities needed to be done. In some cases, medical examination is compulsory so keep your health in check. Follow the same procedure with children.
In the meantime while the embassy is busy exploring your passport, open up your internet and look for the ship schedule. You will get to know what all big and small ports the ship is going and then plan your holiday just like any other outing.
Check for the port name and scheduled time of stay. These are subjected to change instantly, but hey if they don't, then you are ready with your homework. This will make your sailor way too happy because in their busy lives on board; they don't have an idea of where to go and what to see on ports. For them a nice resto and bar is enough near port.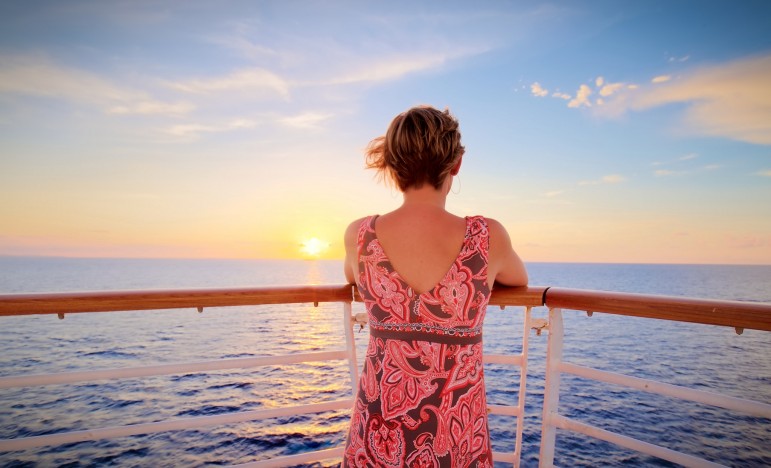 Check out for all the places there is to explore in the city and then with the help of google maps you can see what is near and what is far away from the port. This you can decide depending upon the schedule of the ship and the working hour of your husband which you are already aware of. Planning this is very crucial in case of sailors as we don't have the luxury of time to explore the place completely.  Also see if the ship is coming again to that port then keep things in queue.
Sometimes on various ships, the schedule is mostly not given online as it tends to change. Ask your husband as he is closer to the systems of the ship as to where the ship might be headed and explore. Be ready with your own itinerary. In case you are going with children, you can plan some outings keeping their interest in mind.
Carry books and movies or any other hobby of yours if there is a long sail transpacific/Atlantic etc. like for 15-20 days so that you are prepared mentally and physically. Keeping your feet away from ground for this long, seeing water all the time with nothing to do is a task especially if you carry children.
Prepare yourself with that; fill your stores as you will be having no facilities for this time. For some of us who doesn't want to be a part of long sails, it is wise to join on first port when the ship has sailed for long and entered a continent where there are ports one after the other.
It is again advisable to carry all your important stuff during packing because sometimes it becomes really difficult to find them during sail. Make a list of items that you really want to carry from house so that you have them when you need them.
Don't rely on purchasing everything from outside. Especially in case of children, carry their necessities carefully. Off course there is always an option to buy from ports but what if you don't get what you need at the right time? Be prepared for that.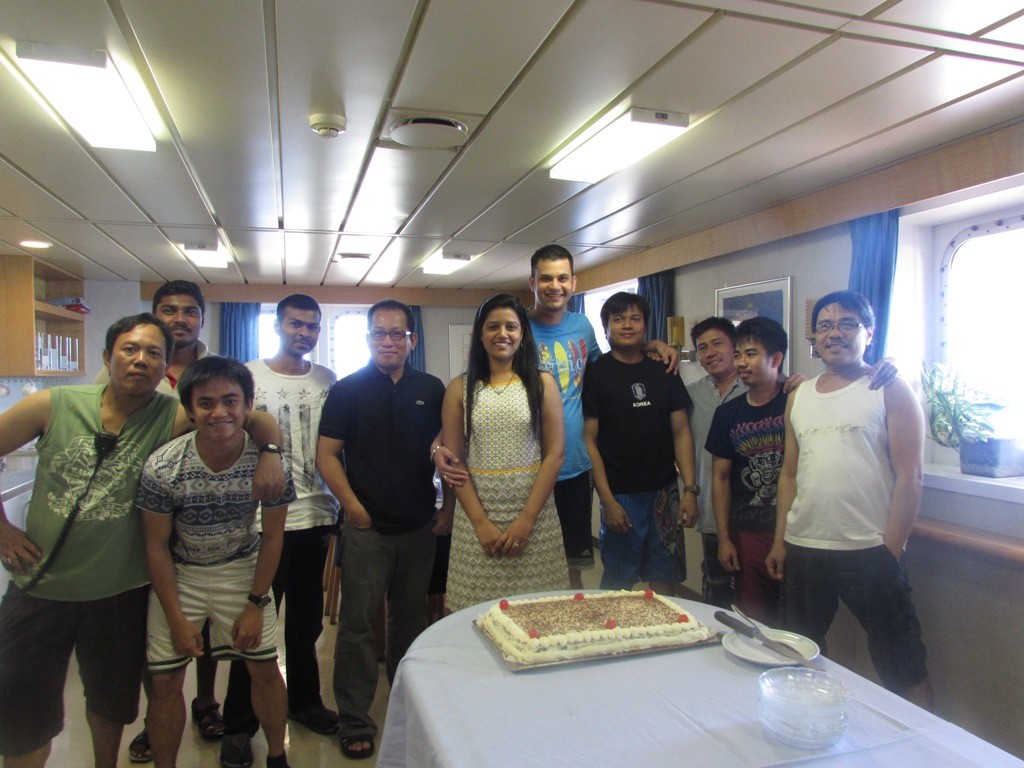 Lastly, please do take good care of all the documents given to you by embassy and by the company or your receiving agent as immigration in case of sailor wife is a little more tedious than the usual tourist. But after all no one can stop you from meeting your better half. Just be confident and physically and mentally alert.
Bon Voyage!!!!