Hello Queens!!
How are you all handling this pandemic phase? Today I want to share my thoughts on how we can all manage at home when he is sailing and stuck at sea during these times or otherwise. Being at home Sucks! I am sorry I wasn't able to find a better word to describe the condition. Whether alone, with kids, with in laws or your entire family this is a difficult time for us all, especially the Queens whose husbands are stuck at sea and have no idea when they will be returning. The constant worry and news that we hear daily about mariners and sailors add to the troubles. In these times, how are we supposed to carry ourselves? We are irritated and frustrated with current situations both personally and professionally. This further adds stress to our relationships. I can give you some shortcuts here wherein you can learn how to handle your family when he is at sea or otherwise as well
Mind Your Business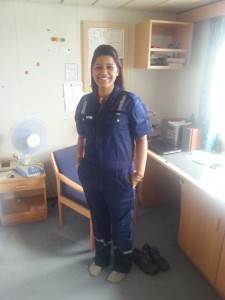 This is the most rude and harsh personality trait but I will start with this first since it solved many issues without general chaos. Mind your own business when at home. If you are working from home; work. If you are handling kids; handle. If you want to write; write. Stop feeling guilty about living your life in peace and actually do what you wish to do. Find the time that is free for yourself and do the things you wish to do. There will always be responsibilities on your shoulder and tasks at your home. You are the ones who have to overcome the innate sense of guilt to manage everything at every time forgetting yourselves in the moment. Also learn to ignore some things. Silence can solve almost half of your problems. Shouting back and answering is a lost battle. It's like shouting at things without impact or results! Ignore things that can be handled without you speaking and you will find yourself at peace. Eventually things will also calm down on the other side.
Indulge
This is the best time to indulge you in a hobby. Read, write, cook, dance, exercise, learn new language, do gardening or just get a high score in your favorite game, you can do it all! By the end of the day you will feel more relaxed and more accomplished. Moreover it will give you less time to think about other people. Cooking can have double benefits. If you succeed then you have an amazing new dish in front of your family and appreciation will follow. If you fail you will learn and try again. My best advise while trying your hand at new dishes is to do that in small trials. Don't over indulge in this activity.
If you have kids, indulge in activities with them. Watch online games that you can invent for kids at home. When you are with them devoting your time, it also avoids unnecessary confrontations. Remember to manage your timings so that you have time for yourself, your kids and your family.
Share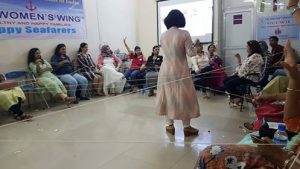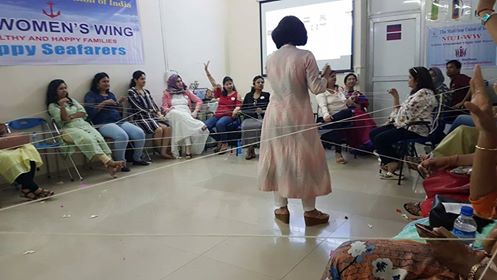 This is taught to us in different ways that while your husband is at sea, don't bother him with useless household stuff since he is the one struggling alone there. This is complete nonsense. Remember he is totally in this situation with you. Share things with him; let him know your feelings. Yes you can expect less response depending upon his nature but don't be silent on your behalf. He should be there for you emotionally. In these times of active internet one can easily approach and chat with her partner. But you can also try traditional ways of emailing to him since leaving long messages like a letter (Love!) has a totally different impact on the psyche rather that conversing chat to chat.
Also you can find time to visit your parents (In non pandemic times). This can give you a change of environment and you can share feelings more comfortably. It is not a wrong thing that we are more comfortable with our own mothers since we have spent maximum life with them. Also being at my mom's I enjoy royalty! You can also try the same guilt free. In non pandemic times, you can also try to share some time with your in laws side of the family. Take them to shopping or movies. It serves dual purpose. They feel indulged in your life and you get to go out. Also a day spent in shopping is a night spent in peace and happiness on behalf of both parties.
You can try these methods in mix and match situation as well to avoid confrontation. Like, be silent and cook something good to lift up your spirits. Or you can pour your heart in words like I did and then have a nice cup of tea with your family. Or you can write a long long email to your husband and then spend some story time with your kids.
Whatever you do, remember you are on your own when it comes to your happiness. Find a method that suits you the best. Let me know too!