Who is a Stowaway, What they do, what to do if you find a Stowaway, and why this is a problem for the shipping industry? Let's read about it in a detailed manner.
Stowaways as name suggests is willful act by the people to transits to another other country in illegal manner. Well there are various standards terms that are used for it, we will not include those. In the past 10 years, the Stowaway problem has increased several folds. People from one country with dreams of living a quality life leave their country by any means like Airplanes, Vehicle, Ships etc. The number of events including stowaways through ships has increased a lot and now it is a major concern for the shipping industry same as piracy does. So let's see more in to this problem.
What is Stowaways problem?
In the past decade shipping industry has faced various cases where the people have boarded the ship from one place, and they kept hidden on the ships until the ship has sailed for 2-3 days out of the port area. They were fleeing, with thoughts in their mind that ship is visiting to a port of better country. As per estimates the numbers of these cases are high in African Countries. Numbers of Stowaway cases from African Countries are high. In many cases ships have reported as many as 10 people hidden in some part of ship.
Ship Staff Searching for Stowaway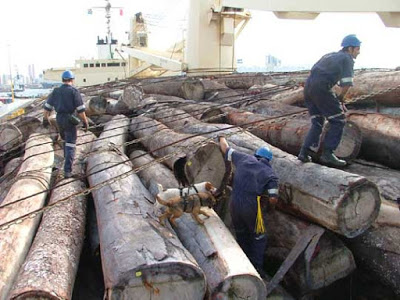 Image Courtesy: ports.za
Why this is a problem then? Well for people on board, the company and the process involved after a stowaway found onboard are really something nobody wants to do. On Humanitarian grounds, company has to pay for all repatriation cost of the person.
Read this:
Movies to Watch if you are a sailor
 On the other hand, Master of the ship and Company have to go through all legal formalities if they are handing over these people to other county as defaulters. In many cases, other country do not accept them, thus problem of sending them back to their own country, is big headache for the company.
How to tackle Stowaways Problem
Well with the advent of International Ship and Port Security Code, things have changed a little. But still cases are on the high. Every company has now adopted their own policy to avoid such people boarding the ship. For example now ship staff check ID and issue Ship ID to everyone person who is coming to the ship. Read this:
Beneffits to Seafarers from MLC
 On the other hand, regular searches by the staff of the before ship sails are also
done. Yes this is a time consuming process, but there is no option better than this. That being said, still you will encounter lot of cases every year. Because somehow stowaway have found different ways to hide like on rudder trunk, anchor area etc.
What to do if you find a Stowaway
Since stowaway has planned to leave his or her country, they will try everything best to leave it. So when you spot one, try to communicate with other ship staff immediately keeping your safe distance with that stowaway. Don't try to be a hero and start brawl with them.
Be gentle and try to be as calm as calm possible, after all they are also human beings.