First of all I would like to thank the editor of the page for letting me narrate my love story to u all. 1st let me tell you something about myself, before I got married, I was working as a lecturer but now I m a proud mother so my all time is dedicated to my kid. Now I am a home maker.  I am very fond of music, I love to dance. My hobbies are cooking (depends on mood specially), teaching, surfing on net, watching movies. I want to go on a romantic night out with my soul mate on a beach, it's my dream. Love to roam around with my partner. By nature I am very emotional and kind hearted love to help the needy that's all about me.
My love Story
Every love story has different shades, ups- down & struggle. Mine also has all ingredients. It's like complete typical love story so here it is in the shortest way possible.
I came to Delhi for a 6 months training program as dietitian in AIIMS Hospital. Life was busy in patient's n hospital and my parents were also searching groom for me. So i also decided to register myself with a matrimonial site. Here I met him. Luckily he was on leave from his job .I mailed him and gave my I'd. He then messaged me and our conversation started. We started talking about family, hobbies, habits, nature and all the usual stuff. In this we came to know that our horoscopes didn't match he told about this, but instead of stop talking, we did chat at regular. By now we were friends and then we started meeting frequently. We use to go on for a ride as we call it Delhi sites seeing. Use to meet at my work place, sit in my canteen with my work friends, at central park,  or else he would pick me up from my hostel and go for a bike ride anywhere or everywhere. We were falling in love, I realized and decided to tell my father and his first reaction was a big Noooo.
There were lots of concerns and reasons behind this. He didn't like merchant Navy as profession because of general perception of being six months on land & six in water.  Also we were from different culture, I am a Punjabi and he is a pure U.P. Boy. My father wanted me to come back and same time he got call to join ship. But before going onboard he took to me to his home and I met his parents. He then flew in next 2 days and joined ship. I also left my 6 months training in between and went back home. Now started all that emotional, sentimental drama in my home. I tried my best to convince my parents but they didn't allow me to even talk or mail /message to him. But I crying everyday in front of all the family members to convince finally paid out. They agreed on terms that they would meet him first and if they like him and his family then and only then would they allow to me to get married. So we waited for him to come back. He also managed to come in 5 months. In the mean time my dad inquired about his family form reliable sources as any father would do. Then they went to his place and met him and the family.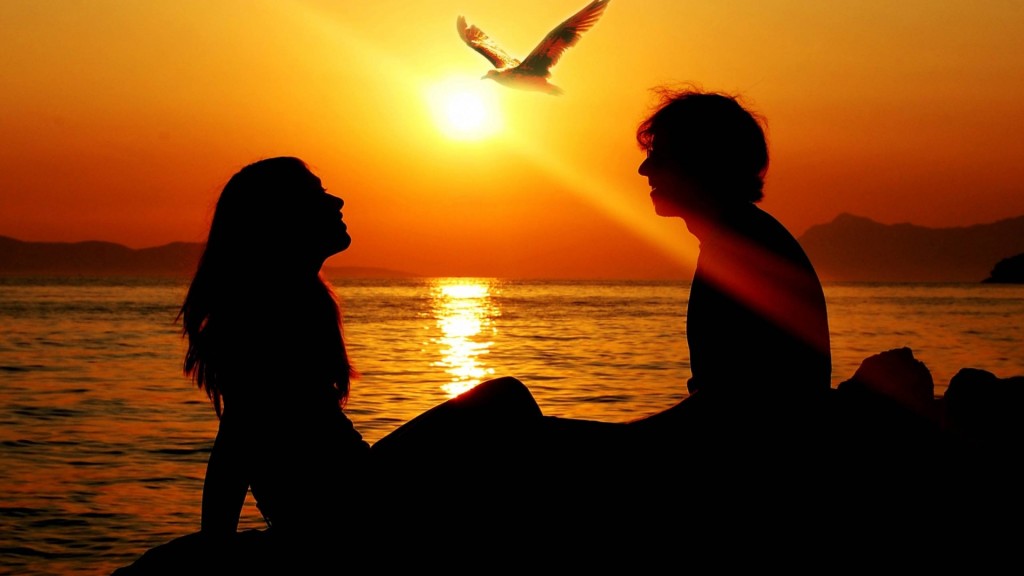 Finally they agreed but now a big problem that we all forgot was that our horoscopes didn't match and my family was unaware of this. He talked to his parents and they agreed on ignoring the horoscope if we were serious in the relationship. But this solution was for half of the problem, another half, I mean my parents would never agree on this I knew and also he and his parents knew. So we came up with an idea. He has different DOB on certificates but actually it is difference so the actual one didn't match. But the certificate one did match and with real good score. So here was the solution for another half of the problem. It's only me, him, and his family who knows about this. My family still doesn't know. We managed not to tell anyone from my side.
In May 2013 we got married. Almost three years now, it's still fresh. This is our story and I am lucky to have him as another half. You would have heard "somewhere, someone is made for you" I met my someone special. My husband always says that he loves me more than I love him, and this feeling of being loved makes my relationship even stronger.