imu cet application form 2020
details have been discussed in this aritcle for latest information. Indian Maritime University is the sole body when it comes to imparting education related to the maritime sector. Over the years, nation was feeling a need of centralized university to cater all the latest needs and demands of workforce. And hence IMU was born. IMU conducts Common Entrance Test (CET) to take candidates for various courses. Read more about
imu cet 2020
.
Also Read this Article: 
Deck or Engine-Which Career to Choose in Merchant Navy
Courses or Programs offered by IMU
Master of Technology Naval Architecture and Ocean Engineering Course -2 years
Naval Architecture and Ocean Engineering- Bachelor of Technology -4 years
Master of Technology Dredging and Harbour Engineering-2 years
PG Diploma in Marine Engineering -1 year
B Sc Ship Building and Repair – 3years
MBA Port and Shipping-2 years
LLM (Maritime Law)-2 years
B Tech Marine Engineering 4 year program.
MBA Logistics-2 years
B.Sc Nautical Science
B.Sc Maritime Science
PhD Non-residential
3-Year BBA (Logistics, Retailing and E-Commerce)
 There is a separate CET for M.B.A, M.TECH and L.L.M.
Campus of Indian Maritime University
Currently they have five campuses: Kochi, Chennai, Vishakhapatnam, Mumbai, Kolkata. Read there are several colleges which are affiliated to the Indian maritime university.
Selection Process at IMU
First University conducts a common entrance exam called as imu cet and then after those candidates who are selected are called for counseling or GD or PI as per the course applied. Candidates must make sure that, they comply with all the eligibility.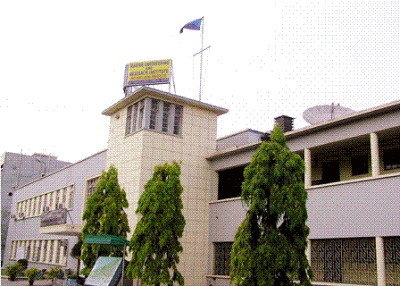 Image Courtesy: IMU-Chennai
IMU CET 2019 Eligibility Criteria
Following are the eligibility criteria:
DNS course
–        A)  60% (PCM) and 50%
(English) in 12th class
                            B)  B.Sc (Any of these Physics/ Mathematics/ Chemistry/ Electronics) passed  candidates with 55 % marks.
                            C)  B.tech candidates with 50 % in English.
Note: Candidates applying for DNS, needs to have passport before the admission.
      2) B.Sc- 3 years- 60% (PCM) and 50% (English) in 12th Class. For B.Sc in Ship Building and Repair only 50% in PCM.
      3)  B Tech Marine Engineering/Naval Architecture – 60%(PCM) and 50% (English) in 12th Class. 2nd Year lateral entry candidates should have pursued Marine or Mechanical or Naval Architecture or Electrical in diploma.
Note: Lateral Entry in to B.tech program is still in process by the IMU and no admission will be there till further notice.
      4) PG Diploma in Marine Engineering- 50 % in B.tech/ B.E course or program.
      5) M Tech Naval Architecture and Ocean Engineering- 60 % in B.tech in Mechanical /Civil Aeronautical/Marine/ Naval Architecture.
      6) MBA- 50 % with any stream.
      7) LLM (Maritime Law)- 50% in any law degree.
Fee Structure of IMU CET 2020 Courses
B.Sc or DNS courses– Rs 2,20,000/- for Boys and 140,500/- for Female cadets per year.
B.Tech Courses– Rs 225000/- for Boys and 140500/- for Female cadets per year.
B Sc Ship Building and Repair– Rs 220000/- for both male and female cadets per year.
B Tech Naval Architecture– Rs 225000/- for both male and female cadets per year.
M.Tech Courses– 225000/- for male and female cadets per year.
PH.D Course– Rs 10000/- per year.
M.Sc (Commercial Shipping and Logistics)-Total Fees for an Academic Year (in Rs.) 1,25,000/-
Physical Fitness for IMU Courses
Candidates who are applying for all these courses needs to comply with medical standards of D.G Shipping. And they have to go through a medical examination, before appearing for the counseling. One can see all the latest guidelines about medical standards
www.dgshipping.com
. Medical standards are different for several courses that are offered by the indian maritime university.
Age Criteria for imu cet application form 2020
A candidate who is in General category needs to have age not greater than 25 years at time of applying.
For reserved category students like SC/ST and PD- Not more than 30 years of age.
Reservations of Seats
For SC candidates- 15% Quota.
For OBC candidates- 27 % should be part of Non Creamy layer.
For ST- 7.5 %
For DA candidates- 3 %
Note: Any candidate who is applying for the reserved category should have valid caste certificate as per government of India. Also as per the new reservation for the upper caste economically weaker sections will also apply.
IMU CET 2019 Examination Pattern
Candidate needs to be aware about the fact that, all the questions asked in this exam are as per what taught to the students in their 12th class. Multiple choice questions are asked in this exam.
Total number of questions-200.
Time Duration- 180 minutes or 3 hours.
imu cet application form 2020
Date of Availability: For August batch In April and for February batch in January at
www.imu.edu.in
Mode of Application: Online
Date of Submission: Will depend on application form
Fee for Forms: Rs 1000 for General candidates and Rs 700 for reserved category-with SBI Bank Challan.
How to Fill imu cet application form 2020
Form will be filled online and candidates have to enter all the details there only. Link for filling form will be available at the imu portal. In the end
candidates needs to enter the bank details. After imu cet 2019 application form is complete, a printout needs to be taken for future reference.
Address of IMU:
Admission Cell,
Indian Maritime University,
East Coast Road, Uthandi, Chennai –
600 119
Documents required for imu cet 2020 application form
Online Registration of Applicants with facility to upload photographs, scanned signatures, scanned copy of the 10th Std Mark sheet as proof of Date of Birth, scanned copy of 12th Std/ Degree Certificate (wherever applicable), scanned copy of the SC/ST/OBC (NCL) certificate (wherever applicable) and other relevant certificates (wherever applicable). The candidates will be able to make payment for the Registration Fees Online, and download and print the filled-in application in standard formats. For Online Registration, applicants should visit the website of the Indian Maritime University at http://www.imu.edu.in
These documents should be attached with application form during filling up.
Reserved category certificate like SC, ST etc
As an age proof attach high school passing certificate or whatever that has date of birth.
12th class passing certificate. Pursuing candidates needs to provide it during counseling.
Provisional degree in case candidate has passed graduation.
Other documents, if needed.
NOTE:ONLY SOFTCOPY OF ALL DOCUMENTS NEEDS TO BE ATTACHED.