Indian Maritime University is sole governing body in India that handles the education related to maritime field. In the year 2008, Indian government decided to centralize all the maritime colleges and hence IMU was born. Now currently it has 6 campuses of its own and several other private operated colleges affiliated to it. In this post we will see the contact details of the same and also little bit details about them.
Indian Maritime University Campuses
IMU Chennai campus
This is main campus of this university and offers various courses here. Courses offered here are:
1
MBA in International Transportation and Logistics Management
2  B Sc in Nautical Science
3  B Tech in Marine Engineering
4  MBA in Port and Shipping Management
5  Diploma in Nautical Science
6  LLM Maritime Law
Address:
Indian Maritime University – Chennai Campus
East Coast Road, Uthandi,
Chennai 600 119.
Tel : (044) 2453 0343 / 345.
IMU Kandla Port Campus
Note: Kandla Port is no more the campus of IMU.
This Campus is situated just 1 Km away from the main port and have 12 acres of land for their campus. Currently they only offer 1 year nautical
sciences course, but in coming feature they will offer more. Gandhidham is the
major city here and caters all the needs of cadets. Presence of port nearby
will surely help cadets to learn better.
Address:
Port Colony,
New Kandla – 370 210.
Kutch.
Telefax : 02836 270055
 Indian Maritime University Kochi Campus
It is located in a state called as Kerala which itself is much bigger name when it comes to Shipping. A 12.5 acres of land was allotted to operate the campus and now it is among the most important centers to take education. Shri K Mohandas laid the foundation stone of this campus. Following
courses are offered here:
1  Diploma in Nautical Science
2  PG. Diploma in Marine Engineering
3  MBA in Port and Shipping Management
4  B Sc in Ship Building and Repair
Address:
NH47- A
Near Alexander Parambithara Bridge,
Willingdon Island-South end,
Reclamation Area.
Kochi- 682003
Ph-0484 2989402 / 2118542 / 2989404.
 IMU Kolkata Campus
 Marine Engineering & Research Institute, Kolkata and IIPM are the two institutes that comes under it. MERI is the premier institution in India and also in world for imparting maritime education. It was opened in the year 1947. On the other side IIPM has been a name when it comes to education regarding port management.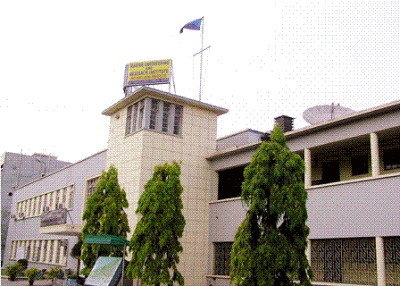 Image Courtesy: MERI KOLKATA
MERI offers these courses:
1) B.E Marine
2) Nautical Sciences
Address:
P – 19, Taratalla Road,
Kolkata – 700 088.
Tel : (033) 2401 4673 / 76 & 78
Fax : (033) 2401 4333.
Email: director@merical.ac.in, director.kol@imu.co.in
 IMU Mumbai Campus
There are three institutes that comprise this whole campus, TS Chankhya, LBS and MERI. All these three institutes are major in their field of imparting maritime knowledge. Number of courses are offered in these three campuses. LBS offer maximum number of courses.
Address:
TS Chanakya
Karave, Nerul,
Navi Mumbai- 400706.
Tel: (022) 27703876 / 27701935
Fax No.: (022) 27700398
E-mail: director.mum@imu.co.in
 IMU Visakhapatnam Campus
This is opened in keeping eye on the fact that Visakhapatnam being the hub of Shipbuilding in India, will help young cadets to learn things better. Earlier this campus was NSDRC and now been converted to academy. Here various courses in maritime filed including the post graduate are offered.
Address:
Gandhigram,
Visakhapatnam – 530 005.
Tel : (0891) 257 8360 / 257 8364.
Fax : (0891) 257 7754.
Email: director.viz@imu.co.in
So these were all the Indian Maritime University campuses.