To be honest, there are very few occupations and professionals from a domain, that play such a vital and critical role in defining the shape of the world we live in today, yet quite remarkably go unnoticed and have never been entitled of their due acclaim.
Without any further ado, let us shed some light into the maritime industry and the force behind it. Well, it should come off as no surprise to us that the global international trade and supply chain will be drastically ruptured and handicapped without the efficient and meticulous operation of shipping and logistics.
But unfortunately, we often tend to not realize and overlook the significance of a certain section of individuals that play a pivotal part, The Seafarers. The unsung, unprecedented and unknown modern-day warriors at sea.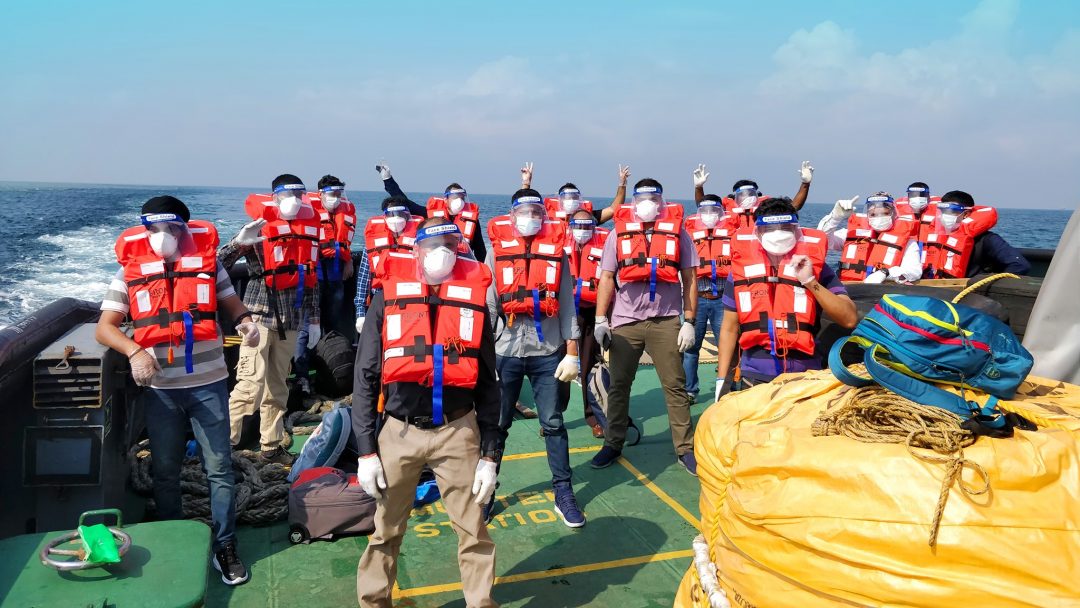 Given the situation at this very juncture, where the global pandemic due to COVID-19 has created the worst health ruckus, undeniably across the globe that even the aloof seamen are not exempted from. The undermined plight of this community doesn't fail to astonish me. The condescending and callous treatment of these essential workers will leave us bewitched with bereavement. The tales of unimaginable harassment and emotional upheaval and turmoil faced by the sailors must be time and again addressed since the rest of the world seems to be apathetic about it.
Acknowledging the fact with due diligence, that in contemporary times where connectivity, communication and network operations have consistently improved and evolved over the years in this industry, it is still beyond the cognizance of a land dweller ,what would happen, if god forbid, the mental and physical health of this lonely and stranded mortal is severely affected in no man's land and traumatized in anyways comprehensible.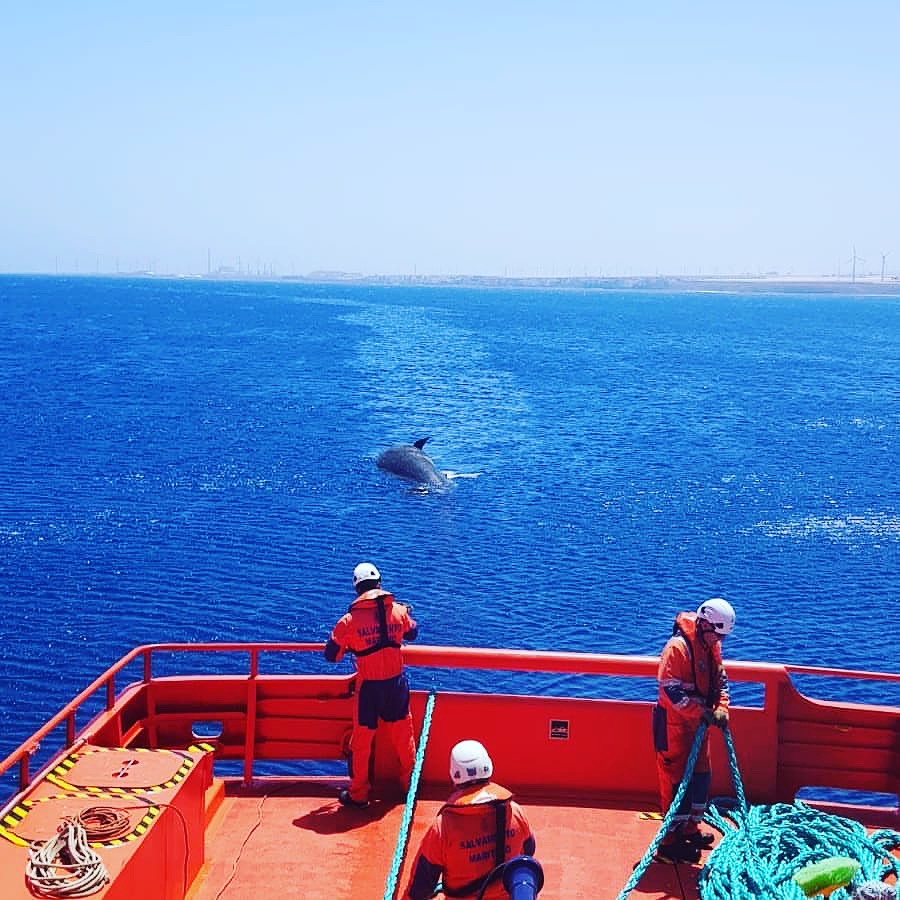 The state of the job is in itself challenging, provided the conditions and deadlines, seamen work in as Corona virus outbreak is only making things worst for them, now. We need to ponder over the mode of structure in which they can live safely amidst Covid-19 chaos and not elude themselves from its ramifications. Life should not pause, in general, while we practice restricted access and adopt to resized framework of living. With that being said, it is indeed time to highlight and come to terms with the reality and gravity of this predicament, with sincere attempts to resolve the real time issues pertaining to these godforsaken entities at sea. Earnestly excogitating and analyzing the entire dynamics of human resource and involvement in the maritime sphere is rudimentary to our endeavors.
The Obscured but Inevitable Game Changers-Seafarers
Encompassing the apprehension of various bailiwicks and subjects that concern the embodiment of the mariner blockchain:
Actualization of the feasible and viable options to facilitate the protocols and procedures to assist the souls onboard with genuine integrity, compassion and empathy in times of this crisis. Liaison from all coveted, generous and respectful firms to propagate the spirit of social welfare.
Optimizing and expediting the process of human activity caused to occur bearing and citing its valuation not just rendering the commercial aspect but most significantly on humanitarian grounds.
Beseeching multinational corporations, national authorities, varied maritime organizations, governing bodies, legislators and litigators to unanimously unite in favoring the interest of the seafarer at least now and emphasizing on dealing with scenarios not just considering the business perspective but by assessing the bigger picture in times to come.
Deployment and employment of crew needs to be dealt with competency and efficacy. Paying serious regards to and not underestimating the fatigue, dedication of remuneration, salary, internet and communication glitches. Recommending evacuation and repatriation privileges and priorities of every seafarer stuck onboard or anywhere ashore irrespective of their nationality and regardless of their rank or status in the hierarchy.
Supporting guidelines and promoting vigorous checks, screenings and control for Covid-19 testing, precautionary and protective measures for seafarers whilst implementing it across the integrated maritime world. Encouraging social distancing onboard and in ports pragmatically and not just theoretically without achieving a certain objective. Also conceiving methods of conducive working environment for the convenience of all the departments.
Undoubtedly, advocating the governments of all nations to devise an opinion of regardful recognition and designation of the sailors as well to enlist them as "key workers".
Perpetual appraisal, planning, execution and monitoring inter alia in the prevailing circumstances at all times and following a rigorous framework alleviating loophole.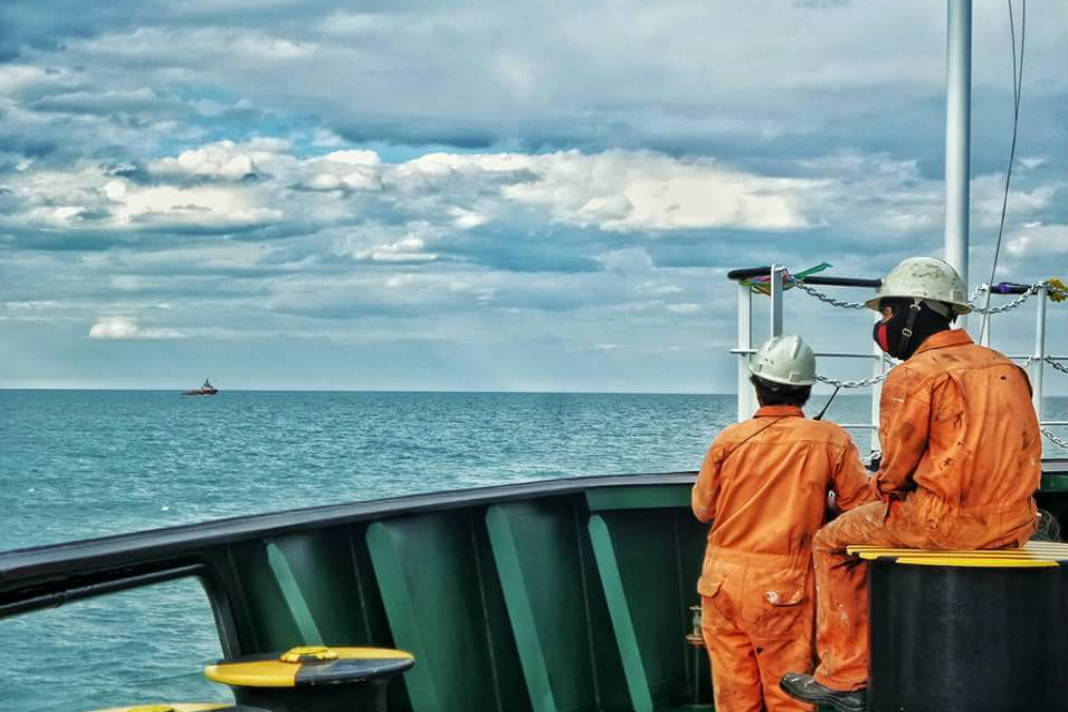 The aforementioned is just an overview of the list of recurring quandaries with few suggestions and remedies to assuage the perplexity of dilemmas.
The ethos and history of seamanship has been pervasive for decades and centuries in establishing the ever-changing game of business, trade, innovation and civilizations never ceasing to, relentlessly work towards enhancing the sustenance and growth of nations and continents. The resilience and grit of seafarers is a testimony in itself where most people are disgruntled with the disruptions due to Corona virus but these valiant proletarians just like our health care workers, are tirelessly performing around the clock. There is not an ounce of doubt and it is utmost evident that they are not being discussed about in social media forums and in public that vociferously compared to few others.
Shipping companies and numerous organizations have been raking billions at the expense of the downright expertise of the seafarers and yet are in denial of the due credit they deserve. Exploitation of this "Sea Humanoid" is a very tangible phenomenon and has predominantly existed for ages. We are susceptible to take things for-granted living literally in the virtual reality and dependent on artificial intelligence, however human element is still very and truly real and to carry out indefinite number of tasks exhaustively in multiple disciplines, they are still required at the disposal. Seafaring belongs and adheres to this field quite manifestly.
Therefore, their rights and services are to be appreciated vehemently and we reckon to hope that maritime laws bring about decisive resolutions to aid the seafaring community because we would forever be indebted to them.
Views Expressed here are personal and purely of Author.