Let's read the interesting story of a fellow sailor as he becomes successful sailor.
How My Story Begins: To Being Successful Sailor
After graduating from my marine academy I joined my first vessel a Ro-Ro carrier of average length of 135cm. On board for the very first day, almost every cadet has to go to day works reporting to bosun @ 0800 hrs and I was instructed the same, so next day I reported at the exact time and was awarded an hour extra. Why? It was my first lesson :- be early and avoid being late. To which I replied sorry and I was winning a second award for an hour early from the next day, second lesson:- no sorries, no excuses. For there could be a time where only the fishes would hear your sad story of how you messed up. That was my first day. Temperature reaching 50 degree Celsius and i was chipping and collecting the rust. After few months i faced all the hard work expected by a sailor and believe me, it is a lot more than the handsome salary they pay you.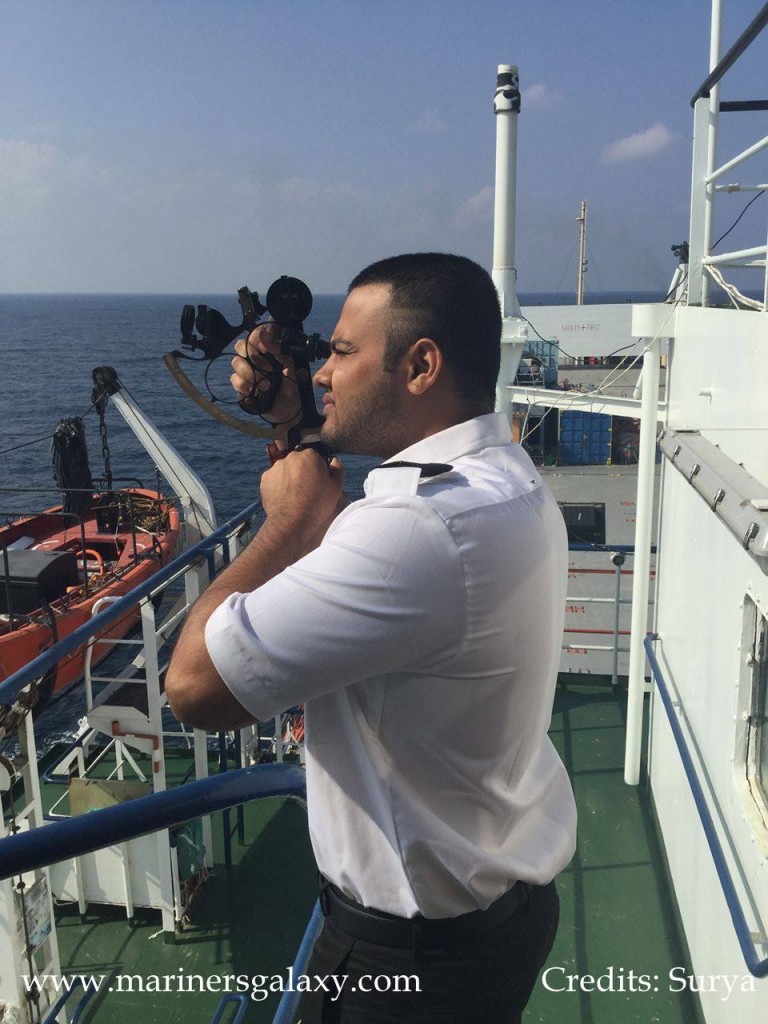 Our ship was doing UAE to Iraq and it had a working auto pilot, however an experienced master would rely on nothing than accuracy in this case on manual steering specially inside the channel. The Iraq channel of UMM QSR is 48 nautical miles with shipwrecks and low depths on either side, on the chart it is also mentioned of unknown mines that may drift you inside the channel. However with precision of 1 degree was a challenge, my first challenge. Also, at that time we were facing opposite tidal stream and some problems with our engine thereby reducing out speed to only 4 Knots. Being a wheel man I caught the wheel in the stars and steered till sunrise, which was difficult at once but after completion the confidence I has was worth.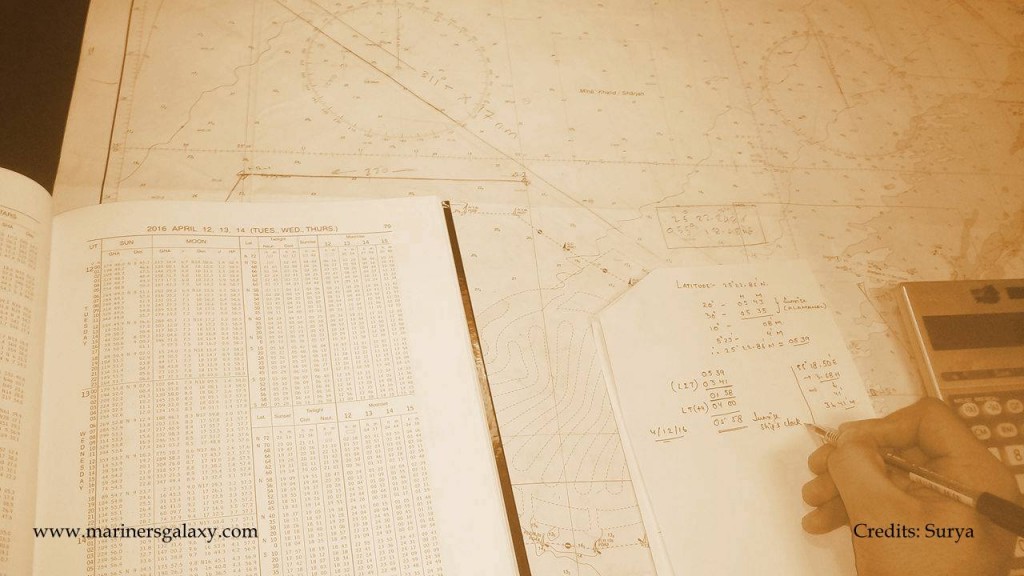 How Things Changed
I was promoted to bridge watch with Chief Officer of the vessel and we were doing a good job, one fine day we dropped anchor in a rough sea state as we did not get any instructions from out shore authorities. After the anchor was holding position there was a strong gust of wind repeating after every 10 minutes or so in which I observed our GPS position to change and immediately reported that to the captain, yes our anchor was dragging and we were going closer to the vessel only 2nm at anchor from us.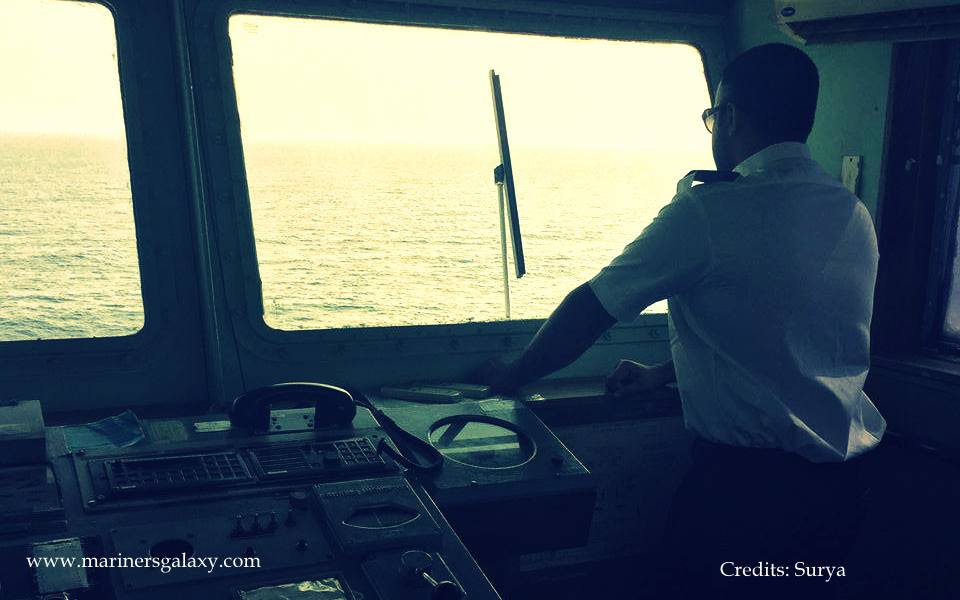 The problem with such situation is your vessel engine is not ready to steer. The steering pumps were off restricting rudder angle; we gave a short notice to engine control room and were ready for immediate action as our speed had already reached 3 knots! Every day on their toes we were ready but then the gust stopped out speed at anchor came back to 0.2-0.0 but we let go a few shackles more, for this I received a series of compliments from the master to everyone and I was enjoying myself. I did not had a COC but I was being introduced and treated as an officer. This was something I earned, right from calculating everything, the sunrise sunsets to make full appraisal of the situation and reporting of each and every target from our vessel to the horizon to the master/chief officer for every decision made on an navigational watch has to be always the right decision.
The twilight views, the enormous state of the rough sea, thousands of  tons of steel  moving in just a few seconds on your command, the full moon over the horizon , ship's movements ( rolling, pitching swaying), appreciation from fellow mariners over a good application of seamanship are only the few of many things a sailor enjoys, it includes me and my uniform which i will always cherish, not to mention when the sea costs it's spell on you, the hooks will be deep inside you and there will be no reason to hold a sailor back from sailing the seas where his soul truly belongs. Every night you miss your loved ones but your heart knows it is for the best and that you belong here.
What Sailing Does To You
This profession has transformed boys to men, amateurs to lovers and a men to gentlemen over the years, as the profession itself is before your very name and the responsibility on your shoulders in the form of stripes, which is the very reason the world trust us including the ones in far cold areas to deliver the goods and keep the trade between countries alive in the most efficient, economic and nature friendly way possible and we therefore shall never disappoint them, for every mistake you make on a vessel the sea will always find that out.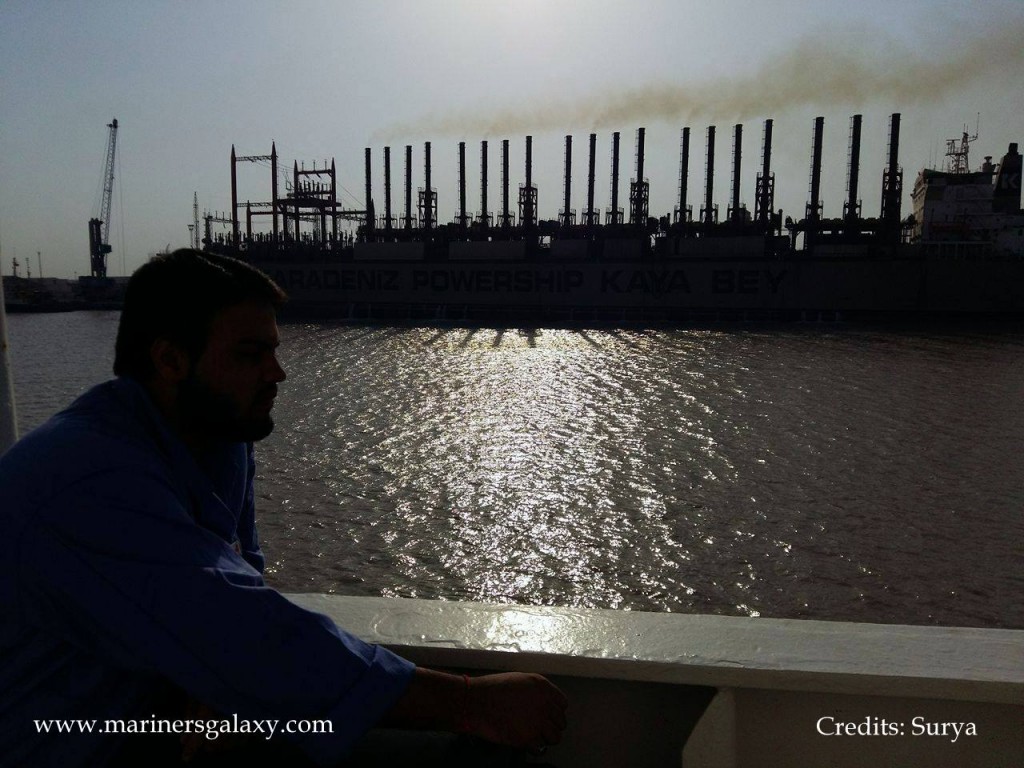 My story of being a part of such a rich traditional profession, my story of being a sailor.
This is the story of a Navigating officer: Surya, Who found real meaning meaning of life, when he went out at sea, not knowing what is coming next. He likes to read and watch non fiction movies. Fond of Jazz and slow rock music. If you have something to ask or suggest, please feel free to comment below.