From the day one when I got to know that I can also sail with my sailor ,I have different queries and aspects about ship and sail. Every time I see any article related to merchant navy I read it. Carefully and slowly I got to know more some from my sailor some from these articles.
But after 4 months of our marriage when finally he got call from co. about joining everything that was in my mind is going to be real . We started packing up our things with the permanent thought in my mind "How will I live there" and the obvious questions asked by everyone "What will you do there" "See you will get bore" . For this obvious question I have a fixed reply " When I am  with my partner in love and crime ,then I will not get bore"😜 . So finally our tickets arrived and we left home for airport , after a tiring journey from late night 2'o' clock to afternoon 3 we reached Mumbai port from where we have to join.
Read this: Why Sailor Wife is called as sailor queen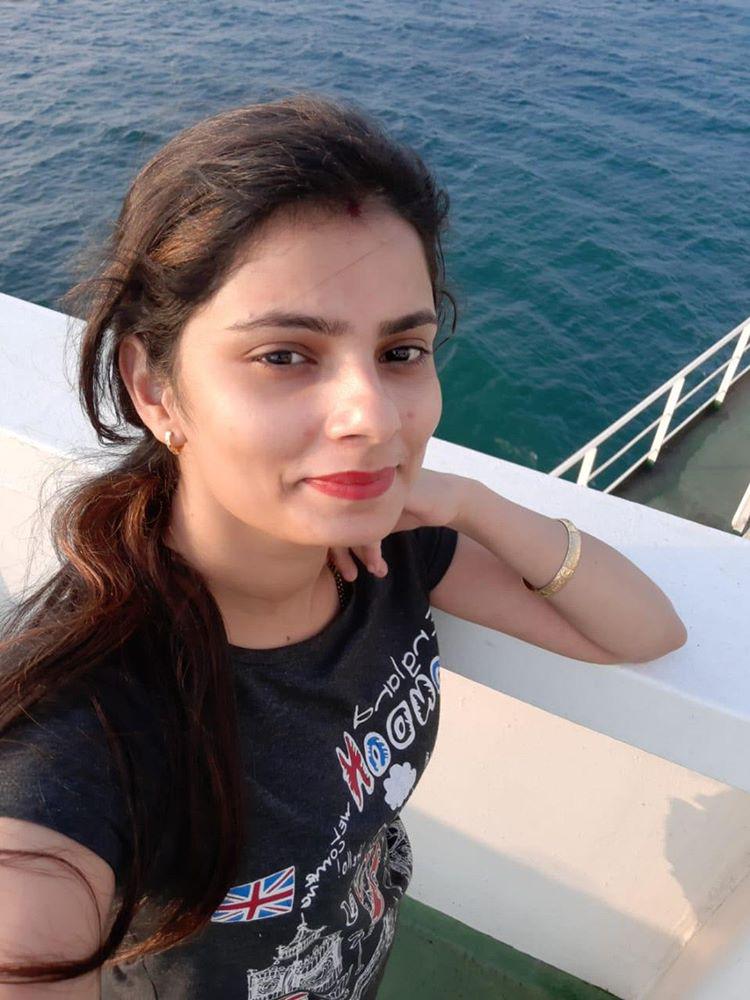 After so many formalities by agent we sat on boat which will take us to the jawahar deep and in the way I can see many ships large small and of many categories. Approximately after 40 min of rolling boat ride I can see the Massive ship in which we have to board. I was so excited that quickly I clicked the picture of the ship and uploaded on my social media account😝. Now the time came to get on-board so there was a pathway type of something which was very straight for the purpose of going up and that's 'Gangway'(in professional term), but no other way.
So, I get in finally and the worst part was As I entered the ship it was pathetic hot ,then got to know that ac was not working, due to some ac gas problem and you cannot imagine in such a pathetic heat and too inside the ship, it's difficult to stay. Anyway have to stay cool as everyone is doing there jobs then after 1-2 hours ac was repaired but in ship it will take some time to get back into the normal temperature.
As my husband is chief officer but our cabin was still occupied by the off signing Co as he has to sign off by night. So we got the spare cabin but I haven't unpacked as I have to shift back. Then after 3-4 hours handling over process done my husband took in charge and we shifted to our I.e., chief officer's cabin.
So this was my how I get on-board experience, BUT STAY TUNED FOR MORE ARTICLE BY ME.