If you haven't read the first two part of the story, well here are they:
Part 1:  The Starting, That Month of The Year
Part 2: The Departure, I….
It was rainy day, I already left for the airport. Due to heavy rains there was traffic jam in the city. when your resident of Mumbai  you don't require to explain the monsoon in mumbai but if you are not from mumbai then all I can describe the monsoon in Mumbai is all about traffic jam and potholes. But it is just a grey part, Mumbai monsoon is more than that and very beautiful! I couldn't sleep properly the day before Anay arrive in India.  All night i was thinking about the first meet with him. I was going to see him after whole TWENTY FOUR weeks!!! Nearly six months! Sounds terrific right? But yes that's true I am going to see him after that long period. I was pretty excited and nervous also.
My mind was completely chaotic . well morning of his arrival I woke up early in fact couldn't sleep that night! I made bhakari (Indian bread) and some tomato baked for him as he asked me to cook by myself. And wanted to eat Indian food. Some might find it stupid but I bet it means a lot when someone put efforts to do these little things just to see a smile on your face. And this is what I wanted to see on Anay's face.  So after getting ready I left for airport . my car was still stuck almost for half and hours and  I thought I will be late to receive him. Finally my car moved and I reached on time on airport. I asked my driver to drop me and go back home as I don't wanted to reveal that I have come here to receive Anay and more on that No one was aware about his coming! Not even his family!!! It's crazy isn't it? But yes Anay did not told a single person about his sign off as he wanted to meet me first and just me to welcome him when he comes home!
THE AIRPORT: Love In Air  
So finally I reached! I went inside and checked with the arrival board. Anay's flight was on time and it was already arrived in Mumbai! I was so happy after seeing that white light of ARRIVAL has turned into green ARRIVED!  But there was still time for him to come out as he had to clear the immigration.  So I placed myself on nearby bench left for waiting. I was holding my phone in my hands and hoping for call from Anay. I was restless I started getting little heart attacks.  My eyes were rolling all over the airport. I sat straight on bench in front of arrival gate. I still remember every person coming out is meeting their families and friends. And that smile on their faces was giving me more smoothing feelings about Anya's coming. Best part about airport is not that you could travel and connect to globe it's always about the things between one departure to another arrival.
During that span things changed a lot it might be about changing timing, weather, your look or your position! I could see that while seeing others on airport.  Some are waiting for their partners and when they meet they just hugged each other and the distance has just vanished within a seconds! I like the feelings  get when I see this little things. It lighten up my mind. It was just 11 am, and there was more 15-20 minutes left for Anay to come out.  so I just sat on the bench next to old couple. Old lady smiled at me and said, " I am here waiting for my son and daughter in law. See here theire picture, and here's a naughty little krishna" while pointing a little boy in that picture old lady showed me the picture .  " They are coming home after long 5 years! we are going to see our grandson for the first time!" and old lady shed tears. I placed my hand on her hands and comfort her with smile and I said " ohh.. he look adorable!
I bet he is just like (lord) krishna." And the lady smiled again.  So this is how we started  communication. And another best part about airport is that here your are not unknown to anybody you get connected easily as at the end you are sailing in same boat… oopsss flying in same flight! And then lady asked me " for whom you are waiting?"  now this question has definitely hit me back and made me questioned myself also! For whom I m waiting? My future? My soul mate? My best friend? Or my lifeline?  And while thinking about all this I went in flashback….
FIRST SATELLITE CALL
Loving a sailor is itself advantage. You adapt lot new things! Your patience level get increased. Knowledge about the countries and also about weather, sea types, sky types get increase. Eventually you learn to calculate the timing gaps and my god your management skill also get increase as you always has to manage your daily routine along with  your sailor's routine and within all this you have to find the time to talk to him. When Anay went on ship I was aware about that his ship has no wifi  so only mails. And after that last call I was restless and by the time I was going through lot many thoughts. But I was enough patient to wait for his mail. Days passed and I didn't got a single mail! I used to check every single time with the hope that I will get mail from him! But no! Its been entire 4 days and I didn't received any mail. I just calm myself by giving excuse that he might be very busy after takeover of the ship.  But down on the line my heart was totally hurt and I was extremely upset. And the 5th day early in the morning i got call. It was from different and bit odd number. In half of my sleep i received that call. It was Anay!!!!! He called me from satellite call. And all he said first was " sara, listen its satellite call you might receive my voice after 2-3 seconds so please you first listen and then answer."
my sleep has gone somewhere in other universe! So I just shut my mouth and listened carefully what he is saying next
Anay:  why you haven't replied to my mails? I have sent you 5 mails till now!
Me :  are you sure? I haven't received any of it. Please check with my email id, is it correct?
Anay : yes. Its same. I thought you are angry on me after last call so I tend to call you. But this satellite call has restrictions about timing dear.
Me : yes, I  know you have told me but seriously I have not received any of your mail
And I heard some murmuring on call. I guessed anay was talking with someone
Anay : hello! I m really sorry I just came to know that our mails will go in SPAM so please check there ok. I am about to loose a call now please reply there. I m sorry and for the last time too, take care cya.
And again call got cut. After that I just opened my mail box and checked my spam. And there you go girl! I had 5 mails from him. Nothing great just casual massages. and in last two mail he mentioned " I am sorry about what ever happened god sake please reply me soon! "
So this how we started mailing each other. I used get two mails a day! I never knew i would get so happy after seeing a SPAM!  But there was no single sign from him about love thing on mails. And even I never asked him again about it cause I don't wanted to lose him. Well as friend then as friend! I just want Anay to be happy .
THE PROPOSAL 
Now all could hear is "INDIA…. INDIA…..INDIA….INDIA…"  that cheerful  voices and me surrounded with my all crazy friends! It was INDIA vs PAKISTAN semi final match. We all friends gathered at my place for semi final match. And that time Anay was also on anchoring at Namibia port.  It was a first port after he went to sailing. Before that he was sailing for entire one month and we were connected through only MAILS. No social site or other things. He and his friends were also watching a match over there and we were talking on what's app about the matches and stuff. It's been three days that he was on anchor. And while talking on calls and what's app we have been gone through the topic of love also. But I never asked him or expect any answer for the last call unsaid things.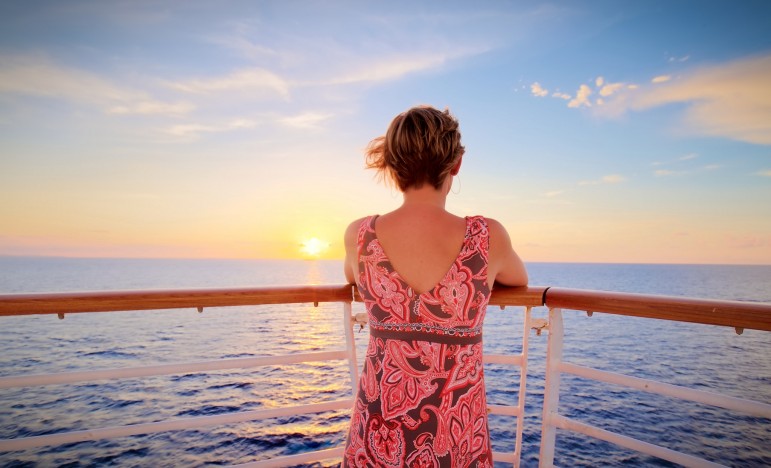 He said that he is going out with his other colleagues for outing and they might go to pub. So he went offline. And here i was enjoying with my friends and the celebration of INDIA's winning.  I also went for party and then I came back and went for sleep. I was actually missing him but I thought let's not disturb him after all he is out of the ship and sea after entire one month so let him also enjoy with his friends. So I just left massage to him
" good night TEEN SAHAB! Once you come back massage me"
But still I was not able to sleep. I don't know but I was missing him. I wanted to hear his voice and talk with him. Tell him that I love him a lot. Because it was impossible for me to control my feelings and behave like just good friend! No! I don't want to be his friend. I want to be someone who is just his forever!  Then again I hold my feelings as I hold my pillow tight and tried to sleep.
And all of sudden my phone ringed. It was Facebook video call from ANAY.! I was shocked and happy also.  I answered his call. All I could see is all foreigners around and no sign of anay….. and then my screen got blurred and then someone put phone on table. And now I can see disco lights and  people with beer glasses. Still I can't see anay anywhere or hear his voice.  And then I saw  ANAY on the platform where all band members were there. I was wondering what this idiot is doing there? And then who has call me? And why? I was confused! And then anay took mic in his hands.
And he waved to me and said " hieee baby! I know your confused now and wondering what the hell i am doing ….. but wait a second you will know what I am trying to do….."
And then anay turned to audience and said " hello everyone! Myself ANAY ….. i m going to sing a one concert of ARJIT SINGH who is Indian famous singer. "
What????? Anay and singing a song???????????
"I am dedicating this song to my lovely and beautiful GIRLFRIEND , hey SARA baby this one is for you!"
What? Did he just say MY GIRLFRIEND????? !!!!
And he sang the whole concert of arjit singh…. In foreign county among all these people he is singing the song in alien language!!!! Is he mad? No seriously he is crazy!!!
And there you go he turned toward his mobile and smiled at me when he start with last song…. "KYUNKI TUM HI HO… KYUNKI TUM HI HO…. MERA DARD BHI ….. HAR SAAS PE NAM TERA……"  And at the end of the song he said  " MS Sara kamlakar….. I LOVE YOU…. I LOVE YOU…. I REALLY DO! I LOVE YOU!"
All I was doing is crying… crying like a baby… and smiling also! Finally!
He asked " will you be my best friend forever?  Will you be with me forever? Because if you dont i may go mad! I am deeply in love with you idiot! I just can't express….. but i do….. Please be my forever!"
I nodded while smiling " yes… yes…. yes… you moran!"
I was in seven heaven!  I couldn't believe that this is happening! So this is it! He proposed me online! I still get Goosebumps whenever i  remember this day!
And then old lady again tap me, " hello beta, what happened?"  then i got back in my senses.  I smiled and said " my soul mate! " and i giggled.  i got call from anay! And he was asking where I m exactly?  So i narrate him and I saw him while coming out through gate…. I was feeling that some volcano is bursting into my stomach. I couldn't stop smiling . as we were coming near each other my eyes started running with tears…. I was seeing him after six months and this time he is mine! as the barricade of steel got over I just rushed to him and he also rushed to me and hugged me and lift me up….   I was almost 4-5 inch up from ground in his arms I was so happy! While dropping me down he kissed me!! YES! He kissed me on airport and all people were just staring us! Even police over there was smiling at us and watching us with more interest.
So here we are after all ups and down, being witness of loads of situations and still we never give up on each other. There were time where i used to get his mail after 4-5 days or no communication for long period. But still our love was true and pure that has made us to experience this day! If you really loves someone distance, age,color , height,weight really doesn't matter! And i have totally agree with this!
Anay and me are still counting And happy together.  Who says fairytale aren't true? There is someone in your life who make you experience fairytale in the real time also!
Their love never unveil the distance between them. But her good morning and his good night did!
PS : I LOVE YOU AND PROUD TO BE SAILOR'S GIRL