How it all started: My Sailor's Magic
The dramatic love story started when a girl (That's Me) fighting to achieve her month end target gets a call from her aunt from nowhere that there is this boy (That's Him) who wants to meet me (Just Like that). Shocked, surprised and inquisitive of knowing who the boy is, I asked my aunt the complete scene and came to know that a friend of my aunt was looking for a girl for marrying this guy who was a sailor.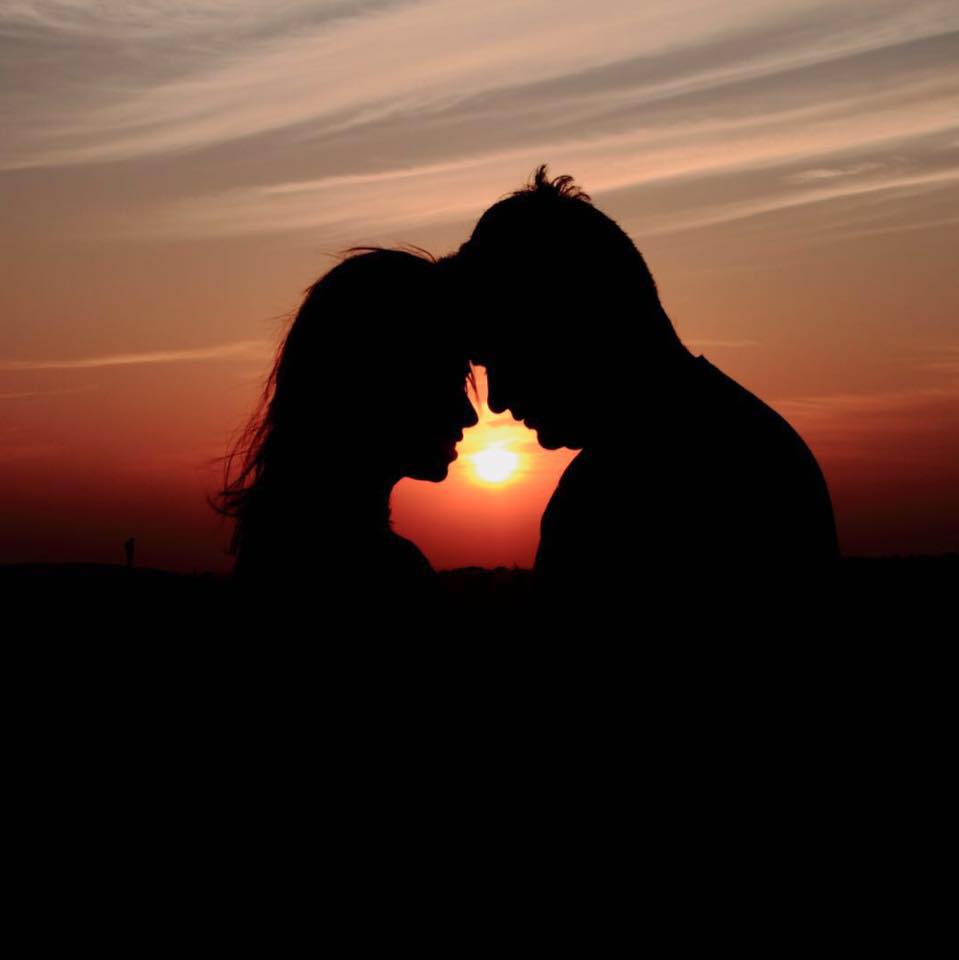 Agitated at the first thought of a Navy Person, I was clueless of what their Lifestyle is. All I knew was that they don't stay with their family. 6 months the Sailor's stay home, another 6 months they are sailing on ship where they don't even have proper network connectivity. To know more about what a Sailor's life is, I asked my aunt to share my number with this guy so that I can speak to him and know what they really do.
Unfortunately, my boy had his joining the same day so he had to complete all the last minute formalities of signing the contracts, collecting tickets, packing stuff. 7:05PM, 2012 July'3rd targets done, office over, I was chilling out with my colleagues at a coffee shop, and I get a call from an unknown number.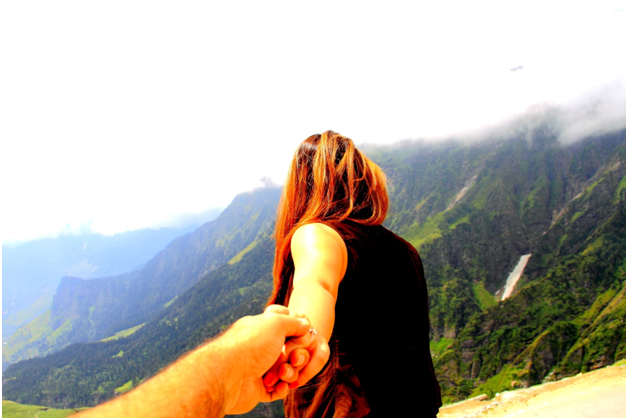 And a strong manly voice "Hello, this is me this side" took my heart away. Since, then till this day I still feel the same spark when I listen to that particular Hello from him on the other end. I completely believed in Serendipity. All that happens is for a purpose. The life has been so awesome since then apart from the low times in convincing a whole bunch of people from our family that he would be the best life partner, and this marriage will be the best decision.
Inspired by Samuel Beckett thought "Ever tried.Ever failed. No matter. Try Again. Fail again. Fail better."I tried and tried and tried and eventually after 8 months of patience and hard times, we got married.
The Beginning of New Life With My Sailor
I have started pursuing my passion. I have opted for Ph.d (my all-time goal to be a doctorate), I am a traveler, I am a part time photographer, I have lived my dreams travelling the best of the places of the world. This is what my marriage with the sailor has given me. In return I love to do small little things that can bring smile on my Sailor's face.
I can't be with him on ship because he's into offshore where they don't allow family carriage.  I therefore make sure when he is not here, I do my best that he doesn't miss me or the family on special occasions & trust me we all can do these small things. All of us girls have it in us.
Missing him on his first birthday after marriage, I called his company, to know who all were joining in the month. The helpful HR understanding my concern, told me there was a person joining on the same ship from my town. Happy girl, I started doing all I could. I contacted all his friends in every possible way– whatsapp, messages, and mails and asked them to send me a video message with a wish. I collected all the family pics. Designed a video and saved it in a pen drive. Searched for my savings bought a new phone for him and gave it to the person who was joining. I asked him to give it to him only on his birthday.
2014, 6th January clock struck 12, I asked him to come on skype as I wanted to see how he feels. Believe me or not, I could see tears of happiness rolling down his eyes. It made my little gesture worth it.
We thought we'll try and plan that we are together for most of the special occasions. But we forgot the prerequisite of a Sailor's life is his work. He has to be on ship if his company wants.
And came our anniversary, birthdays were still manageable but being alone on anniversary was not an easy task. Lots of thoughts revisiting my mind, I watched the complete DVDs of our wedding and with a bright spark a happy girl directed her own video 'Walk through 3 Years of Memory Lane'. Another wave of smile my husband gets. The video acted as refreshment for him to complete his contract and soon be with me.
Believe me these gifts are lifelong and priceless. If you are unable to shoot your video, do little things. Scan through pictures in your phone and laptops; make a scrap book with your thoughts in it. Try if you can get your honeymoon pictures converted to an album. Surprise him when he signs off by decorating your room with your loving pictures and collages. Try a photo cake welcoming him. Surprise him with a tattoo of his name or his and your initials.
You will be thrilled to see the lovely smile.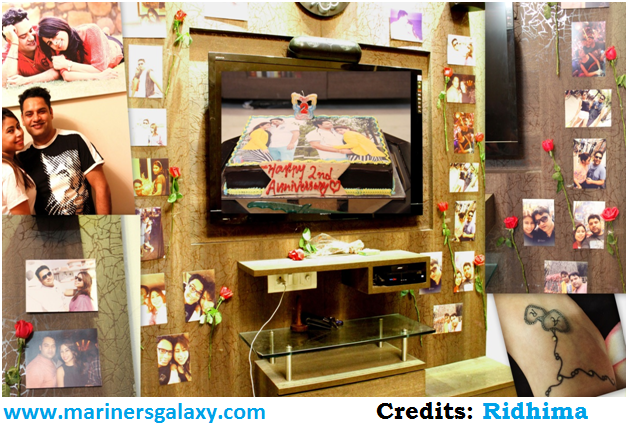 This is for all you beautiful women out there, just don't be sad if your sailor could not be there with you on your special days. You still have your friends and family around. You can celebrate, you have people wishing you. He might not even get any calls on this day. He can't even get down on the shore to grab a drink with his friends if he is sailing. He misses us way more than we do. Do something to bring a smile on your partner's face. Think of something that will keep them motivated. Trust me they do their best to keep us happy & Now It is your turn.
P.S. You do get return gifts.
This story belongs to Ridhima. She is a proud Queen of a Sailor. An avid traveler, who loves to shoot and capture world as being part time photographer too. She hails from colorful country India. She is a professional Digital Marketer. Soon will be finishing her P.hd.
If you have something to ask, please comment below. And if you have something to share with rest of the world, please drop a mail on contact@marinersgalaxy.com