MMD Offices Address and Contact Details India
MMD or Mercantile Marine Department is the sole body who are indulge carrying out works related to seafarers exam, and implementation of Merchant shipping acts. It comes under the Ministry of Shipping, Road Transport & Highways Government of India.

                                                                                                        Image courtesy: MMD Mumbai
Works of Mercantile Marine Department
Following are some of the works that are done by this department:
1)     Exam for Seafarers-Both Nautical and Engineering
2)     Vessel Registrations
3)     Ship Surveys
4)     Audits like ISM
5)     CLC certifications
6)     Endorsements like DC, GMDSS etc.
7)     Safe Manning for Ship owners etc. and many more
MMD Offices in India
MMD Mumbai Address and Contact Details
Old C.G.O. Building,
101, Maharshi Karve Road,
Mumbai – 400 020, INDIA
Tel. No.: 91-22-2203 9881
Fax : 91-22-2201 3307
MMD Chennai Address and Contact Details
Anchorgate Building, 2nd Floor,
P.B.No.5004, Rajaji Salai,
Chennai –600 001
Tel No: 044-2525 1107/1108
Fax No: 044-25232929
MMD Kolkata Address and Contact Details
Marine House, Hastings,
Kolkata-700 022
Tel No:033-2223 0236/37/38/0229
Fax No: 033-2223-0853
E-mail :kolkata@mmd.gov.in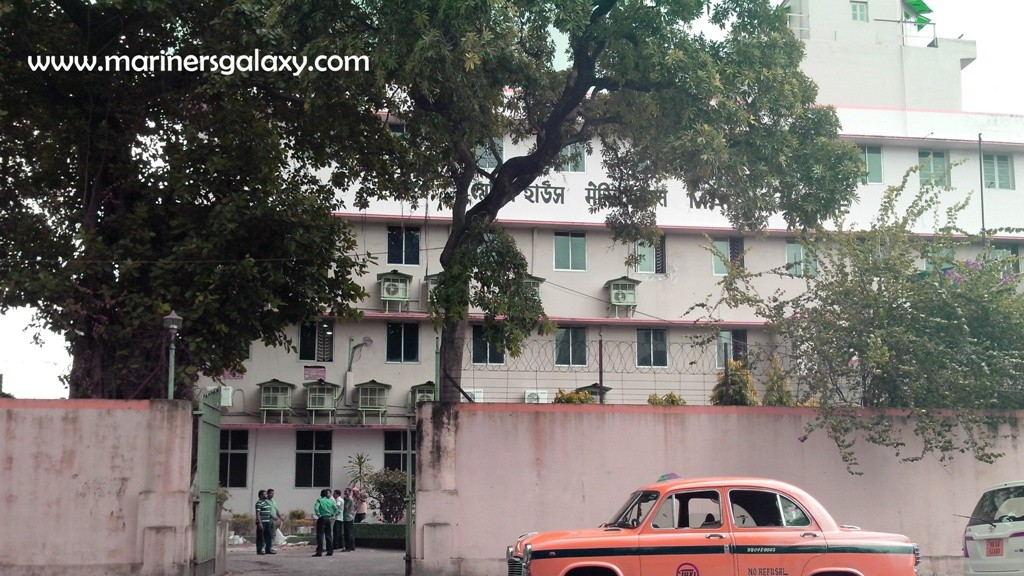 MMD New Delhi Address and Contact Details
A-13,Sector 24,Deep  Bhavan,Noida(U.P.),
New Delhi
Tel No: 0120-2411742
FAX NO: 0120-2411698
E-mail :delhi@mmd.gov.in
MMD Kochi
Willington Island, North End
PO,  Kochi-682 009
Tel No: 0484-2666104
Fax No: 0484-2667424
MMD Haldia
Marine House, 1st Floor
Haldia Dock Complex
PO. Chiranjibpur
Dist. Midnapur, Haldia-721604
Tel : 03224 – 253986
FAX: 03224-253986
E-mail :haldia@mmd.gov.in
MMD Goa Address and Contact Details
Headland Sada,
Goa-403 803
Tel No:0832-2520617
Fax No:0832-2520739
MMD Tuticorin
 New Port Area, Harbour Building,
Tuticorin-628 004
Tel No: 0461-2352872
Fax No:91- 0461-2352852
MMD Paradip
C/o. Dy. Conservator of Ports,
Paradip Port Trust
Dist. Jagatsinghpur,Paradip
Orissa – 754 142
Telefax :  06722 – 220053
E-mail:paradip@mmd.gov.in
MMD Jamnagar
Mercantile Marine Department
Deep Bhavan,
Pandit Nehru Marg, Jamnagar-
361008
Tel No: 0288-2752873
Fax No: 0288-2753693
MMD Visakhapatnam Address and Contact Details
New Port Area, Harbour Approach
Road,
Visakhapatnam-530 035
Tel No: 0891-2502148/2525475
Fax No: 0891-2568342
MMD Port Blair
GPRA Lamba Lane, Junglighat Post
Office Port Blair.
Tel No: 03192-232530
Fax No: 01392-234830
MMD Kandla
101, Sector 9A, Near PNB Gandhidhan,

New Kandla-370 210
Tel No:02836-225373
Fax No:02836-225272
E-mail:kandla@mmd.gov.in
MMD Mangalore Address and Contact Details
Q. C. Lab Building,
New Mangalore Port Trust,
Panambur
Mangalore – 575 010.
Tel / Fax No.0824-2400430
E-mail:mangalore@mmd.gov.in
So these were the details regarding all the mmd officers that are present in India.