This article tells you the interview questions that are asked during the B1/B2 US Visa interview. If you are planning to visit the United States of America for vacations and other short stay travel, then you have to apply for the B1/B2 visa.
If you are not in a country, which are exempted from having US visa for travelling, then it is necessary to have this visa. United States has clearly mentioned the type of visa for every type of purpose. First let's see type of US Visa first.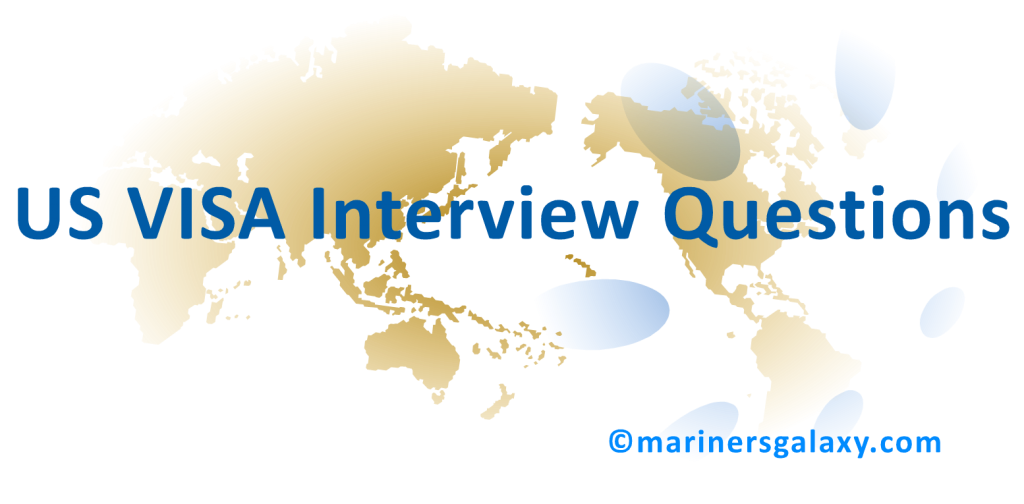 Types of United States Visa
1.       Media 1 is a type of visa that is issued to the foreign media that are travelling to USA.
2.      Domestic Employee Visa- For those who are taking their butlers or servant with them. They are on B1 Visa.
3.     Religious Visa-R Visa- This is for those who are going to USA for some religious work on temporary basis.
4.     Transit Visa called as C1. If you are travelling  somewhere, and if you will be in the USA, as transit, then in that case you need this.
5.     Crew Visa called as D. This is mainly for the seafarers and people joining cruise for work.
Note: Generally C1/D both are given to seafarers as they always have to travel and join ships from different locations.
6.     Exchange Visitor Visa.
7.    Student Visa. Generally two types of Visa are there in it F1 (Most Common) and M1 Visa.
8.    Work Visa. There are several types of visa in it like
·        H-1B visa for people having higher educational degree and want to work for the company.
·        H-2A for seasonal agriculture workers.
·        H2B Visa for Skilled and Unskilled workers.
·        H-3 Trainee
·        H4 also called as Dependent visa. This is for people who want to carry their wife or children with them. The dependents cannot work in US on this visa.
9.     Business or Visitor Visa called as B1/B2. This is for those who are going to USA on vacation, leisure etc purposes.
Questions asked in US Visa B1/B2
Tips: Whatever you write in your DS 160 form, it should be correct and genuine. Plus you should have a clear thought about the reasons why you are visiting USA. The interviewer will reject your visa if you are unable to demonstrate as what is the purpose of your
visit.
Question 1: What is your purpose of visit in the USA?
Question 2: Where you will be staying and With Whom?
Question 3: Occupation of the person you are visiting and what is your relation with that person?
Question 4: Who is financing your travel?
Question 5: Is any other person that you know is in USA, other than the person you are visiting.
Question 6: What you do for your living?
Question 7: Please tell us about the work that you do here.
Question 8: How much you earn in one month.
Question 9: Have you ever been to any other countries.
Question 10: You intended period of stay in USA.
So these are some of the very common questions that are asked by them. Generally B1/B2 Visa is given to people if they have properly answered the questions of interviewer.
What are the Reasons for US Visa Rejection?
There can be numerous reasons
for rejection but, yes here some of the common ones.
1)     The applicant was not able to demonstrate the true purpose of their visit.
2)    Finances are not proper.
3)    You said something different as compared to what written in DS 160.
4)    Unable to demonstrate that, you have strong reason to come back to your country.
5)    Unable to show the document asked by the interviewer.
After rejection, take some time, let's say one month and try to rectify the causes that led to the rejection at the very first place. Then reapply. Although there is no minimum period between re applying, but it is always advised to rectify the problems that are mentioned by the interviewer.
Note: We are not any agency for Visa or Government body. This article is intended for educational purposes only.
So this was all from this article, hope this would have helped you a lot. Please share with others as it might be useful for others as well. This was all from US Visa Interview Questions and Application Process.