Hello to all the sailors and sailor queens out there from India! I am a sailor queen too and I am delighted to share my sailing experience with my husband on Marinersgalaxy. As I mentioned, I belong to India from a family where no one had ever been in the occupation of Mariner before. My brother was the first person to become a seafarer in our family and from whom I learned a lot of things about a Mariner's life which were unfamiliar to me otherwise. I loved to hear about his journeys, adventures and  sailing experience but I could only hear and imagine the things as no one else than wife and children are allowed on board as per the rules, so experiencing the life of a mariner real time was just a dream until I got married to one in 2013. Soon I learned that a sailor's wife is also known as the queen. I was wondering why, so I asked my husband. He said, I will tell you one day the true reason for it. Like the sailors, sailor queens also have to face certain repetitive (and frustrating) questions. The one I got often was 'How are you going to live for so long alone, without talking much to him? Isn't it going to be tough?' (Well no one realized that it is equally tough for him too, at least I had family and friends with me).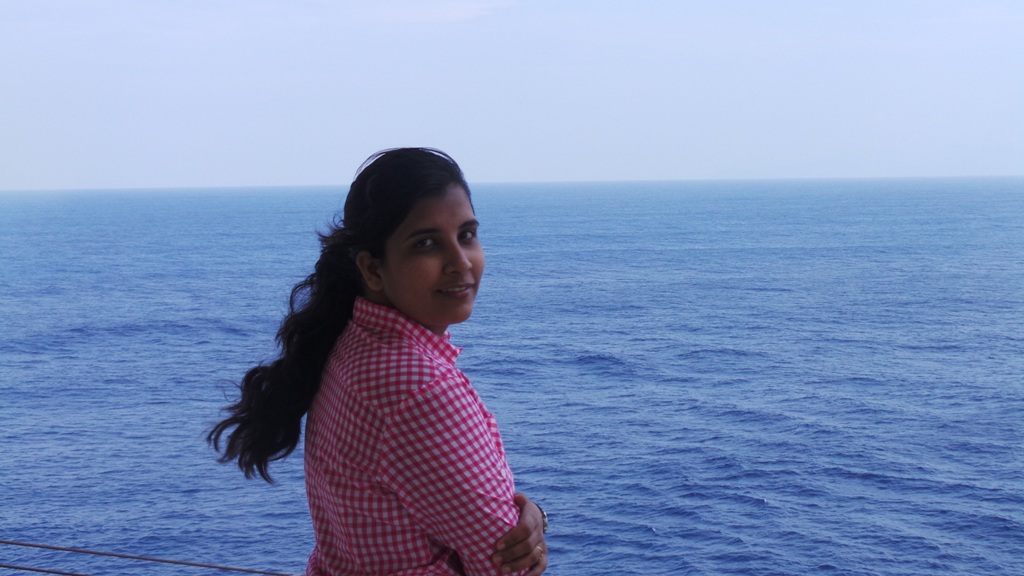 My first sailing experience with husband: Voyage of a lifetime!
Days passed, and how soon they passed, and after about 7 months, he went away to the seas. This was it, my first experience of being on my own without him. But God had other plans. After a 1 month I received the news that he is being promoted to 1st Assistant Engineer and soon he is going to call me on board. I started counting days and then the day arrived. I reached to the company office for a briefing and then I traveled to Shanghai and as the ship was delayed I waited patiently for the ship to berth. Read this article: Things you should not to forget before joining ship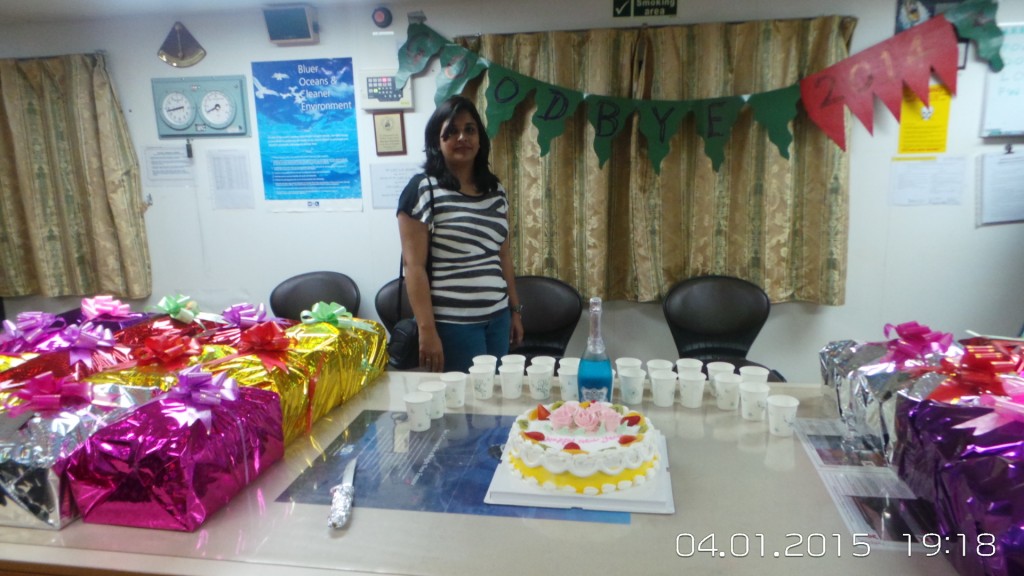 Meanwhile I met other seafarers who also had come to join the same ship. We explored Shanghai and so I made some new friends there. I was amazed to see a real ship so close when I finally joined. After exploring the main areas of ship, I reached our cabin. As the ship was on port, it was really hectic for him. I waited for hours before I saw him in orange overalls with grease stains on it and wearing a hard hat. I felt so proud to watch him like that, working so hard. We set sail in couple of days to Australia.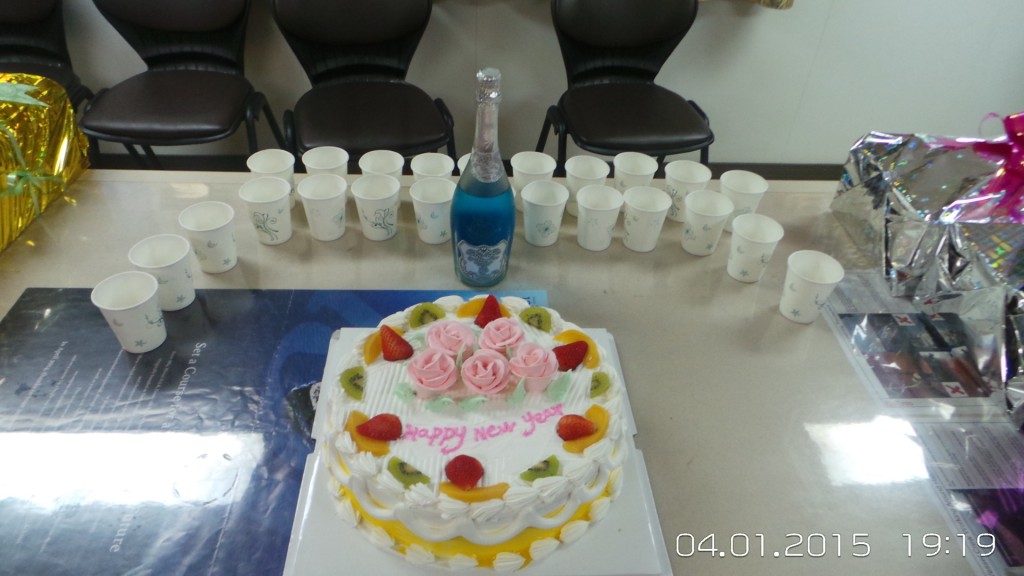 Life on ship was totally different. I was enjoying being away from the land and people, being without phone signals and the tranquillity. I enjoyed sunny weather and the calm waters and also enjoyed the rains, strong winds and ship move in bad weather. I would watch the high waves gush the mast and could watch the wake of ship for hours and admiring the vastness of ocean. My husband was happy to learn that because he feared I might get bored as I was the only lady on ship at that time and he had to be away all day. But slowly I got accustomed to the routine on the vessel. I rediscovered myself and did things which I hadn't done for a long time. I started photography, sketching and painting again. I read novels. We spent a lot of quality time watching movies, watching most beautiful sunsets, dolphins, rainbows and the majestic full moon, the lively barbeque parties, listening to other sailor's endless stories, their sailing experience and making friends with them and adding more insight to life!
Read This Article: Why taking spouse on ship is a better idea.
It was a different world, like a dreamland. I was suddenly feeling that I was born for such life. Not all women have the privilege to be a sailor queen. We sailed between China and Australia and after spending 2 beautiful months, I signed off. I was feeling sad to leave the ship and my husband, though he was to be home in 15 more days. The day I was signing off, my husband handed over a letter to me which I read on the plane back home, with tears of happiness in my eyes. He wrote,
'My dear, a queen is someone who is strong, adventurous, confident, independent, loving, trusting, adaptive, patient and supportive. A sailor's wife is expected to be all that, and that is why she is called the queen. You are truly one and were meant to be my queen'.
I felt proud and missed him at the same time.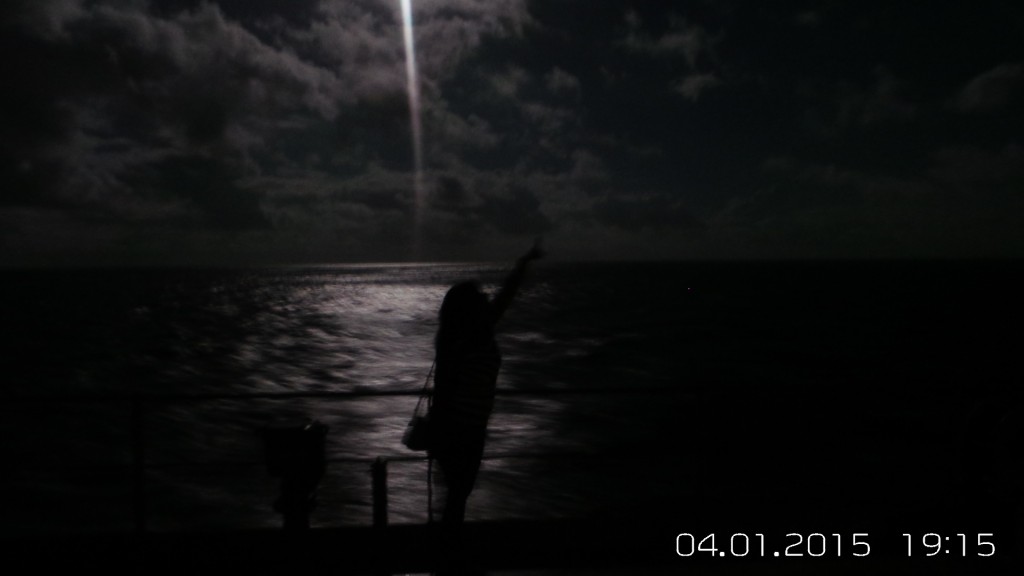 So this was my first ever  sailing experience with my husband but definitely not the last, I sailed again after a year and look forward to more such experiences. To all the sailor queens, I would say if possible, sail at least once in life with your sailor, it will make your bond stronger and you will know yourself better. You will get to know his life, see his hard work, witness the most beautiful sunsets and see new places and meet new people. It will be a promising experience.
This story is of Amrita, who is a sailor queen. She hails from colorful country, India. And presently working as Academic Associate in one of the prestigious B-School in India.