Chief Officer or Mate is just below the Captain position and is considered as head of Deck Department, just like 2nd Engineer for Engine Room. Being the responsible authority for Deck work, he or she has to make plan for everyday, assign work to the junior officers and Ratings. Let's learn more below.
Chief Officer or Mate Work and Responsibilities
Day for Chief Officer starts from 4'o Clock in the morning with his or her watch starting and ending at 8'o Clock. After that, they have to assign work to the other officers and ratings. On a whole we can say that, they have to make sure that, all the work on the Deck is done properly and also efficiently. Chief Officer is also called as Security Officer on Ship and Head Health Officer (Depending On Company). So, if ship is sailing in areas, where there is a threat to the security of the ship, they have to make sure that proper arrangement have been made to tackle that. Regular Checking of Stevedores and other people coming to the ship during port have to be done. Although Level of the security is given by the company security officer, its compliance is made sure by the Chief Officer only.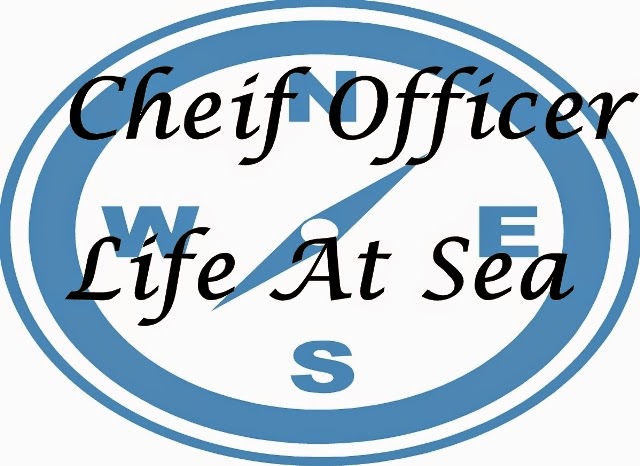 In the port, he might not do the watch, but will be there to monitor all the activities going on the ship. He or She will assist the captain in helping him or her with the agent and other documentation. Also, they will be in direct contact with agent of the company on that port. During the cargo operations, ballasting and de- ballasting is quite necessary and needs to be checked for maintaining the trim and stability of the vessel.
Drills are regular part of the ships life and are done to prepare people for real life situation. During Drills Chief Officer plays are very important role in checking that everything is going as per the drill and people are well trained to tackle same situation in a real life scenario.
Chief Officer or Mate Salary
Usually A chief mate will get a salary of around 7000-9000$ per month, depending upon his or her seniority in the company and other factors. As per the policy and rules of the company, it may happen that, you will get yearly incentives and appraisals also.
Chief Officer Promotion
After completing the necessary sea time to become Captain, Chief Officer will be into the Shoes of Captain. Now he or she has a totally different set of responsibility and being head of the ship, they need to be sound enough about their job.