Day before yesterday I saw a ship rolling towards our port for berthing.
Why am I calling our port? This time I am writing from the ¼th side of the Earth i.e. the land. Yes my sailor just grabbed a shore job in the same company and now he works from the other side of the ship.
Coming back to my story, as I saw this ship rolling at about 5.30 pm in the evening and going ashore, I wondered how many people will actually be having dinner. How many of them are on forecastle and how many are on poop deck? The captain and the Pilot must be on the bridge and every other stuff will be on the floor!
As I was thinking, my life just flashed before my eyes and I gathered some moments that I miss the most standing in my balcony. This gave me an idea to pen this down as I am sure many sailor wives must be in the same phase and can relate to this article.
My 1Br Room with 1 Attached Bathroom
Seems funny but I miss my small cosy room on-board. How everything was fitted exactly in the right place with no option to redecorate. How those fixed paintings hanged from those metallic walls that made no sense to me at all. A small drawing room fixed with a TV room and an office was luxurious to us. Things became more cheerful when our 2ndmate studio apartment was upgraded to chief mate1Br. With just the bare minimum necessities, my room was full of positivity and satisfaction as its door opened to the World full of opportunities and exploration.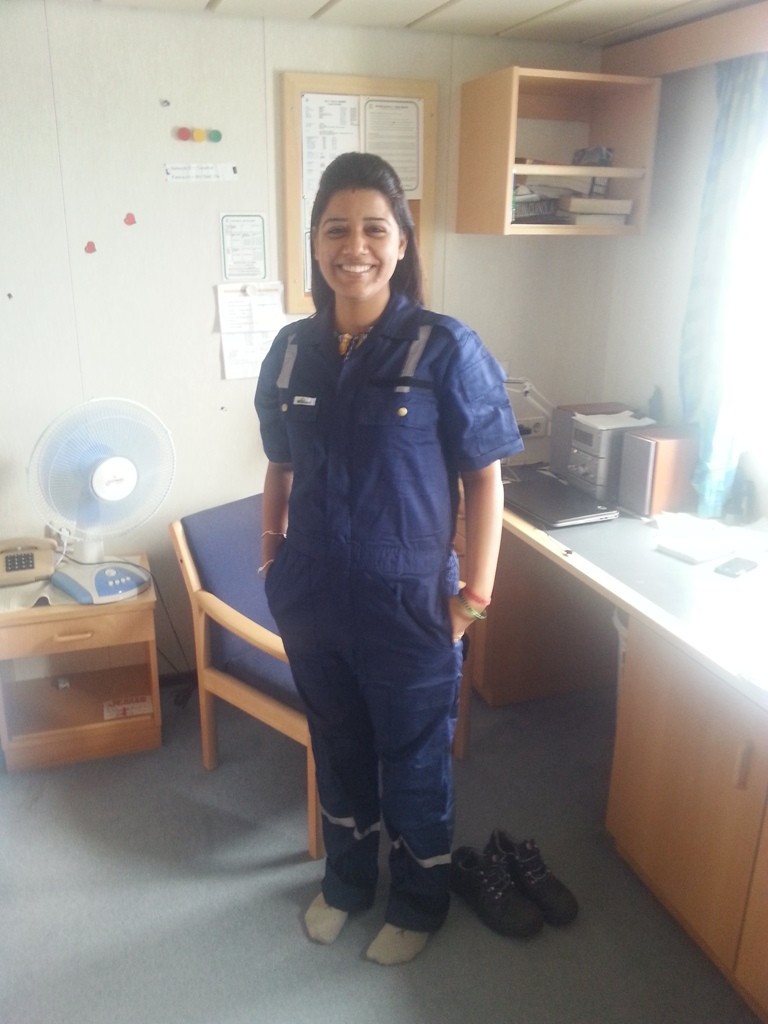 My Travel Diary
Yes, now also we make sure that we plan and travel but sailing gave me a worldwide exposure. I explored places that no one can ever think of planning a vacation to. I travelled to some small islands and remote shores yet found a way to go ashore and check the place. Transiting Panama Canal more than 10 times and Suez Canal was a huge experience in itself very few people have gathered.
Planned holidays are great, but unplanned shores, changed route and small shore leave was a luxury while on board. Nevertheless things also changed for bad, like some good shores were cancelled. But sailing taught me one thing: How to gather everything in our stride and keep moving towards our destination.
My Other Family-Sailor Queen
When on-board, a crew of 23 people become your family and you start enjoying all your occasions, big or small, with them. In return you also become a part of their family. While working in the kitchen, I used to talk to chef and get to know about his part of the journey which was a lovely times pent. Every time you passed each other you smiled. On this side of the world, it doesn't matter much if you smile to your neighbors or not. But on the seaside a smile was just enough to make you feel at home. Christmas time was another affairs we celebrated all festivals in unison. How can I forget how we lighted up Christmas tree on Diwali?
My Random Photo Sessions
Because a pic clicked at sea can never go wrong, and so the photo session began. My sailor became my unpaid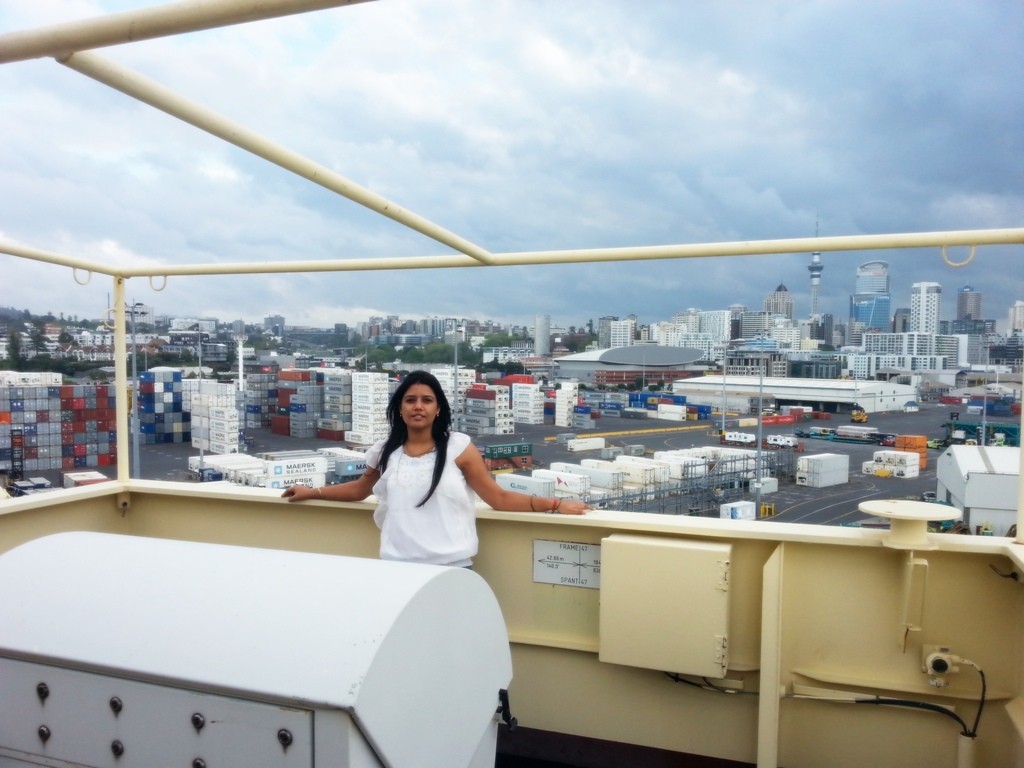 photographer and the sea and the sky became my picturesque background. Click me on bridge, forecastle, poop deck, port side, starboard side, accommodation etc. I guess I left only the engine part! My laptop is full of selfies when they became popular after 2016 and full of photos from 2013-2016. How some days I open those folders and go through them and wonder who clicked all those!! Also I never lost a chance to make other sailors photographers for couple photo sessions. I am sure if they are reading it, they must be smiling.
My Dolphins
This article and every other sailing article are incomplete without dolphins. This is one thing that I miss the most and has no substitute for. Those moments when I used to say there is something in water and rushed to bridge wings with my binoculars is a pure memory. Spotting a dolphin was never easy and spotting them on bulbous bow: A sight to die for. My life was complete the day I saw dolphins on bulbous bow along with the sunset. I had no regrets.
Sailing was adventurous and I lived every bit of it. I experienced my sailing life to the maximum to be known as half sailor today by all. Even though I am satisfied with what we have today, I guess me and my sailor's motive to stay in an apartment near by ocean is to watch ships come and go daily! After all, once a sailor is always a sailor. And once a half sailor is always a half sailor!