If you are planning to pursue a career in Shipping Industry, then a stamp from good college always guarantee that you end up with good opportunities. Best Maritime Colleges in World for Maritime Education article we are discussing something sort of that. All the colleges listed here are just picked as per their performance and popularity and hence it is advised to the candidates to verify the information in each respective college, before you take admission.
Best Maritime Colleges in World
Only having your graduation in marine field is not the full stop! After certain period of time, when you at a level, it is always better to go for advance courses in it. Although there are very scarce colleges to offer these courses, but still some are there. Let's have a look at these colleges.
1)      State University of New York Maritime College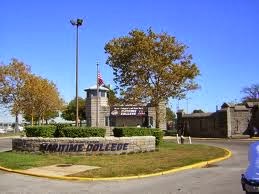 This is also called as SUNY and a very famous college for under graduate and graduate courses. They offer MS programs in International Transportation Management and several other certificates programs. Students who
pursue the under graduate courses usually go to the United States Merchant Marine officer's license and other departments.
Location: Bronx, New York, United States
Founding year: 1874
2)      California Maritime Academy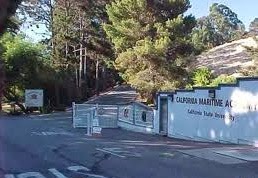 This is the only maritime college in US which is located on the west coast. They offer various graduate courses and Master courses in Transportation and Engineering Management.
Location: Vallejo, California.
Founding Year: 1929.
Undergraduate degrees are offered in these branches:
Marine Transportation
Marine Engineering Technology
Facilities Engineering Technology
Mechanical Engineering International Business and Logistics
3)      Greenwich Maritime Institute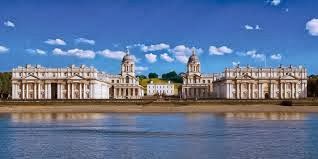 This institute is a part of University of Greenwich and was setup in the year 1998 for further research in the marine fields. Basically those who are looking for a research work in the marine field, then this is really something which is very good. Following are some of the programs that are offered by them:
Maritime Security, MSc
Maritime Studies – MA by Research
International Maritime Policy, MA
Maritime History, MA
4)      Tokyo University of Marine Science and Technology
This college is part of the National University of Japan and is located at Minato, Tokyo. They offer numerous courses for under graduates and post graduate courses. And there are provisions for the international students also. This college was opened in the year 1875 and is a very reputed
college in the world for maritime studies. Indeed due to the promotion for the international students to come is really good and they offer great stuff out there.
5)      Korea Maritime University
Located at Yeongdo-gu in Busan and is a part of South Korean national university. Over the years they have added various courses and now it has become a preferred destination for marine studies. They have graduate, Undergraduate and short courses also. Nice college as they have ample amount of facilities for training and a good track record.
So these were some of the good colleges that offer courses in maritime studies. Hope you enjoyed reading this article. If you have suggestions and comments, please post them below.