As natural phenomenon applies, a thing constructed, will get deconstructed after his life is over. So does, happens with shipping industry too. There are various factors that make shipbuilding recycling unit a profitable business. Ship alone being so costly, its dismantling is also profitable. Metals,
machinery and other equipment are taken out of it and thus can be used somewhere else. The harsh climate of sea also contributes a lot in ageing process of ship.Over the years, number of ship going for recycling is increasing as ship owner don't want to run old ships and pay for the repairs. Interestingly, these recycling of vessels have generated enough wealth to start a industry for it. In fact it has happened at lot of places, let see them.
 Largest Ship scrap Yards in World
Alang Ship scrap Yards
It is the largest of its kind when it comes to scrapping metals or demolition of ships. It is located near the Bhavnagar area of
State of Gujarat
. As the freigh rates are dropping down, more and more ships are coming for demolition here. But other works like
generator
 building etc are also carried out here. Most of the work that is being done out here is as per the Lloyds standards. In the year 2004, Michael Kot made a documentary on it. Japan and India have joined hands for developing more infrastructure for this place.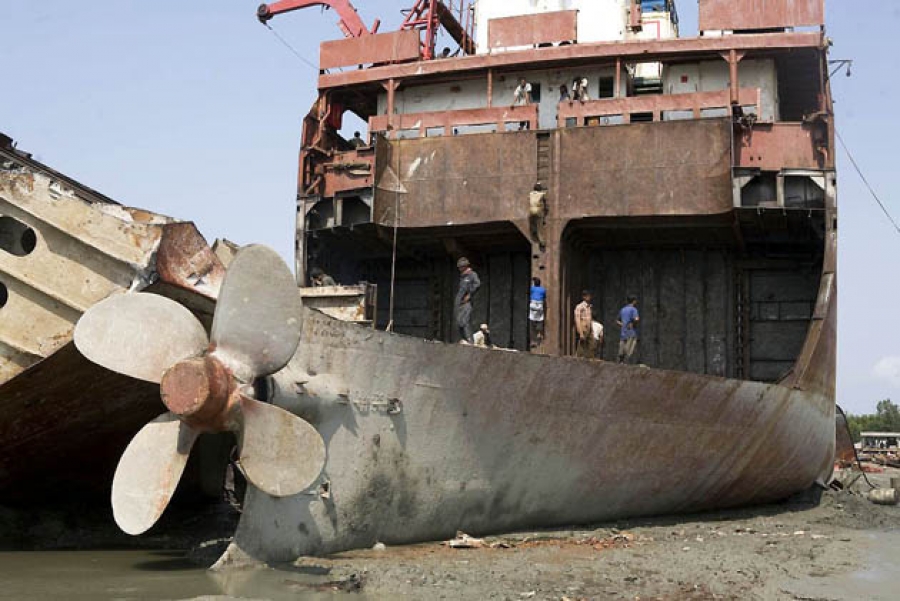 Chittagong Ship scrap yards
Second largest in the world to carry out the demolition work and it fast competing with Alang. It is located near Fauzdarhat area which is located 20 Km from Chittagong. From the year 2004-2008 it took the number one position. Now it is a major insdutry which is providing employment to lakh of people. Although several controversies took place here as environmentalist told courts that it poses threat to workers and sea. But soon the rules were relaxed to promote this industry. It contributes a major portion for steel generation in Bangladesh.
Gadani ship scrap yard
It was world largest in this business during the 1980's but in the last two decades it lagged behind Alang and Chittagong. It is located around 50 Kilometers in the North West direction of Karachi. But they have more capacity to break ship and have more efficiency as compared to its counter parts. Government is taking lot of measures to improve the industry and also push up the breaking activities here.
Changjiang Ship scrap Yards
Another major ship breaking site which is located at New Port Area of Jiangyin City Jiangsu Province. The work here started in the year 1998 and has modern infrastructure to do the same. Various international shipping companies get their ships scraped here. They have capacity of 1 million lightweight tons and in coming future they are planning to expand it.
Other breaking yards in world are International
Ship breaking Ltd. Brownsville, TX
Aliaga Ship Breaking Yard
Environmental Concerns of Ship scrap Yards
Over the year there are lots of debates and rules being made to counter the same. Actually when a ship is dismantled, lot of by products like asbestos, accidents, marine pollution happens. Over the year world is looking towards making this process as green as possible. Sadly, none of those activities have actually being followed at a proper scale. To some extent these moves have helped a lot in standardizing the practice of breaking ships, but still a lot needs to be done in this way.
Image courtesy: Wikipedia