This time we are interviewing a sailor queen Laxmi Todiwan, who has been a contributor here on Mariners Galaxy. We had a few questions for the lady who wears many hats and each one that she has earned for herself, not only bringing pride to her family but also the entire fraternity. She is a role model to many, a lady who believes in sharing knowledge and experiences; thus helping others bringing out the best in them. International Women's Day has been celebrated with gusto all over the world, we thought it would be apt to carry her interview as she is a woman who has been doing a lot of things in her own capacity to reach out to others and empower them.
In fact she has founded Indian Women in Hospitality (IWH) which was created on February 07, 2018, as a support group for the Indian Women working in the Hospitality industry around the globe. One of its kind, it is a platform that is used for ideating, knowledge & experience sharing, collaborating and mentoring! The mantra being: Inspire, Enrich and Empower! It is purely a social enterprise and she does not promote any commercial activities through the use of this group that has grown immensely and has created a niche for itself.  Every day she works towards making this support group more evolved, beneficial and engaging for the Indian women working in the hospitality industry, around the globe. Through her work, Mariners Galaxy salutes every woman out there, may each one get more power!
MG: Tell us something about yourself, also your reasons to start the IWH, Indian Women in Hospitality?
Laxmi Todiwan: I am married to a Master Mariner and I have two sons, the men in my life adore me, that's the life you know;  a bit more about myself; I come from the Defence background, studied in central schools and moved to many cities across the country, (India) due to my father's postings. While in the 12th standard, I studied in the Science Stream and wrote entrance exams for various professional courses like, medicine, engineering, marine engineering and also for hotel management. I was good in studies but the traditional streams did not attract me and in those days, we didn't have a choice of beating the stereotypes. If you were good academically you had to study in the science stream.
I got through IHM Mumbai and joined the course in 1994, which brought me to the city of dreams. Back home then, my father received call letter for me from a medical college in Lucknow, India. He spoke to me on phone and told me that I could come back leaving the hotel management course and pursue medicine. That made me realise probably I was not in the industry of choice. I told my dad that I was happy doing the course and liked the college very much. That has been the beginning of my stint in the hospitality industry! A stint that has turned 21 years and still going strong, doing things that I like. I have worked in the hotel operations for the first 4 years of my career before getting into academics and after 6 years of that, I am back having one foot in the operations and the other in teaching, learning and development.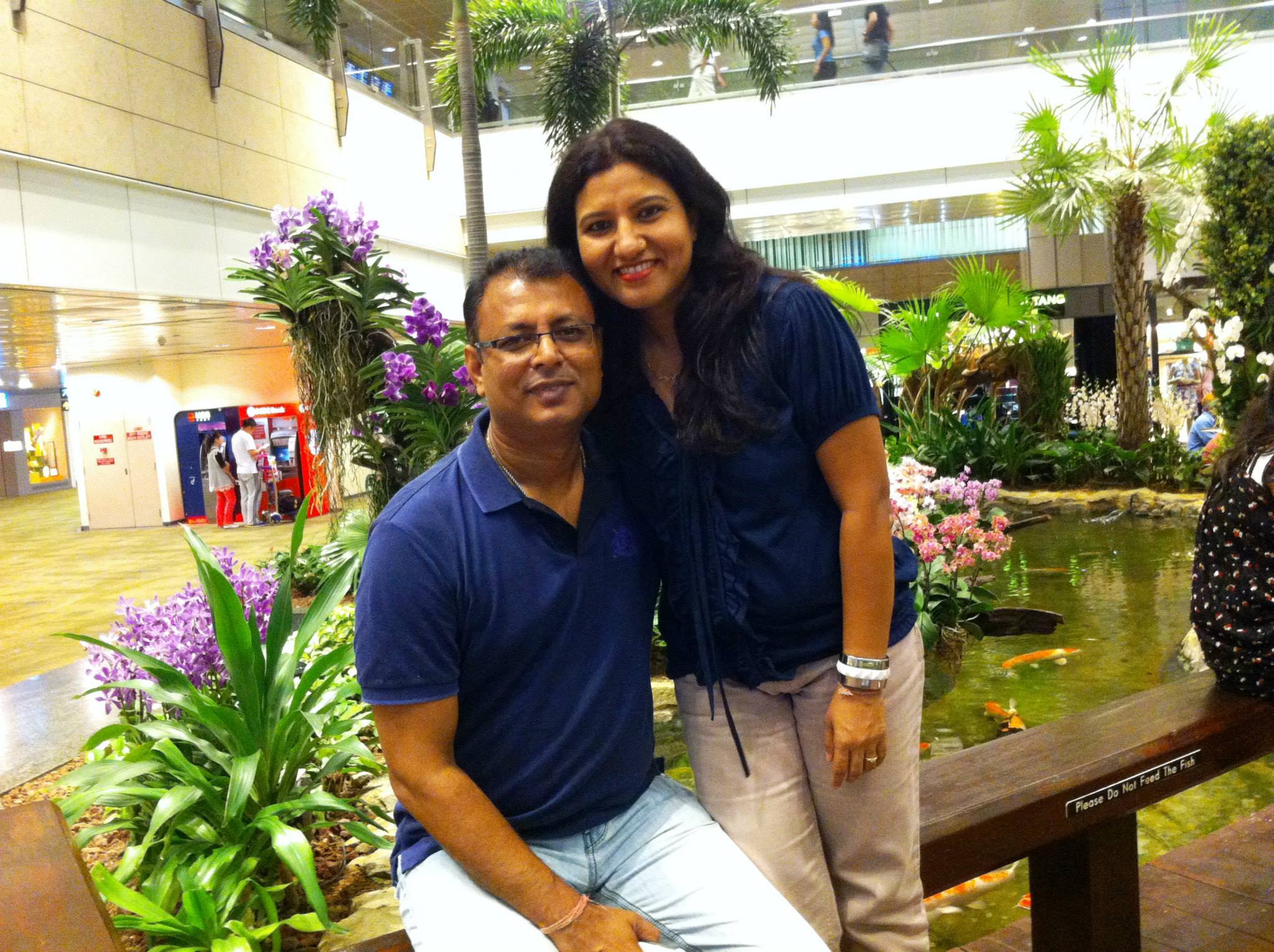 Hospitality comes naturally to women, so making a career in the industry can be utilizing their strengths to the core. They also make great managers just like men. In my own experience I have felt the privilege of being a woman at my work place. All careers come with their own set of challenges; I too have faced the ups and downs in my personal as well as professional life. But have been able to meet all those adversities head on, due to the immense support from my family as well as the mentoring I got from seniors. I also have realised that not everyone might be as lucky as I, so this platform (IWH) was created for knowledge sharing, networking, ideating, mentoring and empowering. Another aspect being creating awareness about the industry still not understood well. I feel that the hospitality and maritime industries have many similarities.
MG: Apart from empowering others and yourself, what is your professional role?
Laxmi Todiwan: I am a Professor, counselor, corporate trainer and a coach. Not so serious and part time endeavours are – I am a show host and a blogger.
MG: How are lives of the sailor queens different from the other women, in general?
Laxmi Todiwan: All married women in fact; all married people have similar issues. We need to adjust our own lives with that of the other person. I believe love is not looking at each other but looking in the same direction. Our lives may be different due to the nature of the profession our husbands are into. A sailor is away from home for long periods of time, that's when you cease to remain just the wife but you have to play many roles, you become the 'person of the house'. You are the son to your in laws, a father as well as the mother to your children, you need to manage not just the home and family but also the outside jobs that the husband would generally support you with. Basically you run your kingdom, that's probably the reason why you all call us the queens; we are indeed the queens with the invisible crowns!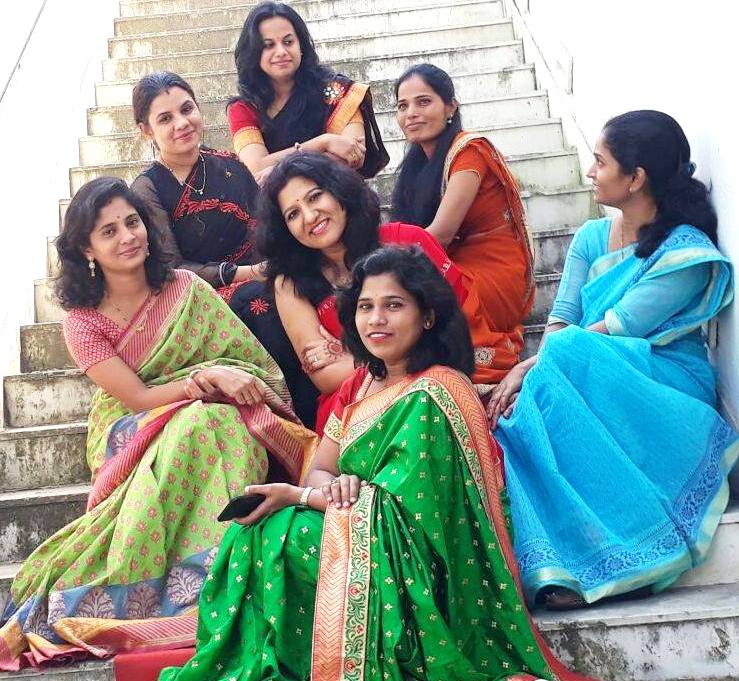 MG: How important is the support or connect with the other ladies married to the sailors?
Laxmi Todiwan: It is extremely important to be a part of the 'support group' involving other sailor wives. In fact we have many, the companies may have their groups and local area may have a group too. Then there are also the ones at the national level; these days it is very easy to connect with each other using the social media. A lot of support, guidance as well as counseling is available making some of these groups 24×7 channels or help lines. There is immense bonding and camaraderie among the ladies, there are regular meet ups too. In fact a women's wing is added to the Maritime Union of India (MUI) now; calling it MUI- WW, of which I am also a part.
MG: Your lives may be more privileged than the others, do you feel the need for giving back to the society, if yes what do you do?
Laxmi Todiwan: There is gratitude that all of us feel for the privileges that we get by virtue of our husbands' profession; they work very hard for it and the whole family makes small sacrifices at their own levels. We also feel the need to give back to the society in whatever way we can. We support charities, some of the ladies work with NGOs in their free time. On a personal level I believe in empowering others so I have done many training programs for the youth, I don't charge for these programs. I am ever ready to support any cause taken up by the fraternity.
MG: What are the pros and cons of being married to a sailor?
Laxmi Todiwan: Good question, there are many positives; in fact 'theses' have been written by both parties- the sailors as well as the ladies on this topic! A sailor is a perfect man; he knows everything right from keeping the house in order to doing all kinds of jobs such as that of the electrician, plumber, and carpenter; to the extent that he is the doctor or an adventure guide when need be. He is a very heady and irresistible package indeed! There are periods of his absence which are amply made-up when he is home, as he is home to YOU and is all yours! Another big pro for me is that I write for shipping websites! Coming to the cons, one should not expect only the heads; the coin comes with a tail too. To me they are negligible compared to what he brings in your life in totality. Remember I'd not be called the 'queen' if I was not married to my sailor.
MG: What advise will you give to the young ladies who are married to or are in a relationship with a sailor?
Laxmi todiwan: I would like to tell them that no marriage is perfect; for that matter no people are perfect. A good marriage is; the coming together of two imperfect people who do not want give up on each other. When you marry someone you accept him as a package- his life, relations, fears, anxieties, joys and sorrows come with him. You also marry his profession, it is that simple! So learn more about the professional hazards and the bearing they'll have on your husband. Support him unconditionally; he'll be all yours and forever; you become his 'representative' when he is away from home making you an integral part of his life. It's a beautiful relationship as a sailor knows how to make his girl feel really special.
MG : What do you think of Mariners Galaxy?
Laxmi Todiwan: It's an amazing platform that connects the sailors and their families, from around the world. It's informative and provides guidance to the young people aspiring to embark on a career in the maritime industry. Good for the ladies too, as they get to see what their husbands face day in and day out; sailors may find more support coming from the home front now! To me MG is like a family, that explains the long and short of it; you'll always have my good wishes. Carry on the great work that you are doing.