For many people working on a cruise ship is a dream. You can travel around the world, meet interesting people, and improve your language skills. When you sit at home, the work on a cruise ship seems like a fairy-tale, but in reality, not everything is so perfect.
First difficulties as working on a Cruise Ship
The first difficulties await you even long before you start working on a cruise ship. The Job application process is not a one-day thing. Sometimes there are even six months between the day you send CV to the company and the day you finally embark. During this period, you have to do a lot of paperwork. You need to do a couple of vaccination, undergo a medical examination, get STCW certificate, do a preliminary training, fill in a huge amount of forms and agreements. You are lucky if you can do everything in your town, and the doctors are qualified enough to fill in medical documents in English. I had to travel to another city and stay there for a month before I got the required papers. If you do not want to wait so long time and prefer to avoid the stress with documents, it is better to turn to cruise ship recruitment companies. You have to pay for their service, but it will save time and nerves.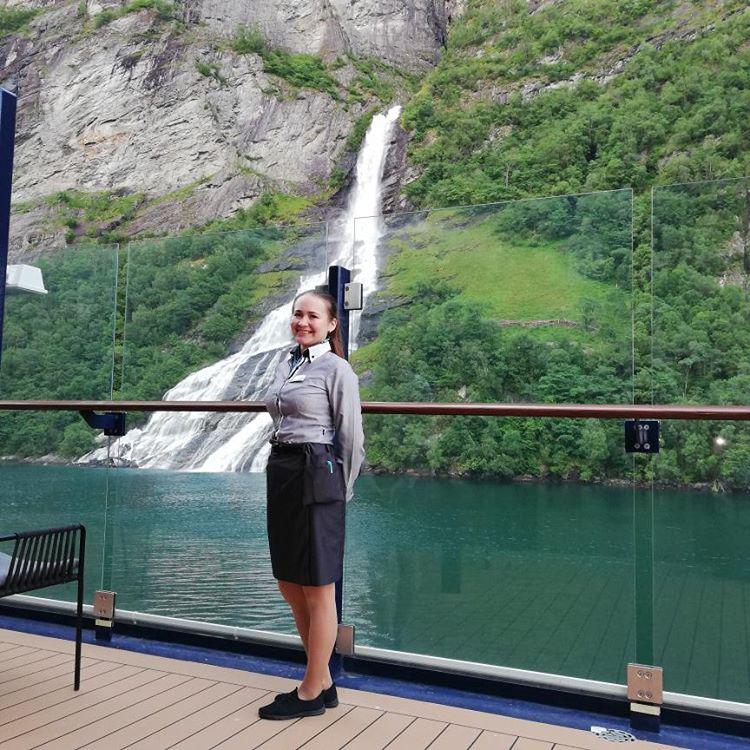 The work in Restaurant department as a Steward
I started my ship career as a Junior Steward. It is a person whose main task is serving drinks to the guests in the restaurant. Maybe the job sounds easy, but it is definitely not. When you are on duty you have to walk every day long distance and there is not even a single minute when you can just stay and look out the fabulous picture window. One day I switched on a pedometer on my phone and at the end of the day it showed me 31 km. (P. S: it was not even the busiest day).
Depending on which restaurant you work, the morning duty starts between 5-7 am and finishes around 10 am. Lunch duty is between 11.30 and 14.00. Dinner time is from 17.00 to 23.00. Everybody works at least two shifts. On a sea day, because of the big amount of guests on board, half of the crew has to work three shifts. So, in total, it is around 9 working hours on port days and 11 hours of work on sea days.
Read: Latest salary that you get on a cruise ship
Besides long working hours, there is plenty of safety and job-related training in between. So, you have only a couple of hours of free time, which most of the time you use for washing clothes or calling your family. Yes, you almost always have the possibility to go outside and enjoy a beautiful city, but after 11 hours of work and 5 hours of sleep, you will hardly have the energy to do it.
Even long working hours would not be so a big issue if there were some days to regain energy. However, there is no even a single day-off, and it makes your body feel completely tired all the time.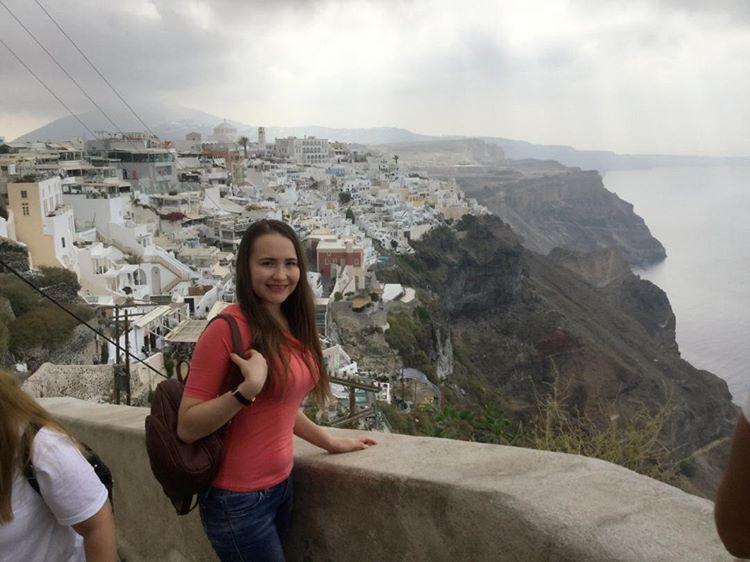 The first week on the ship is like a horror film
After you arrive at the ship, you need to fill in some important forms and participate in pre-departure safety training. After training, you have a couple of hours to unpack your luggage, pick-up a uniform and look around the ship. Believe me, even on small cruise ships, it is not so easy to remember where everything is located. You will be lost many times before you finally learn where is the laundry, crew-mess, tailor, bed linen change, uniform change, etc. Cruise Ship is like a city and during the first few weeks, it is really difficult to orientate yourself.
There is no chance to have a rest after a long flight. Your working duty starts on the same day you arrive at the ship. You do not get any job-related training or orientation. You just enter the restaurant and start working. I remember my first day like a bad dream. You have plenty of orders from the guests, but you do not have any single idea what kind of drinks are they, where to take them, and how to serve. The guests already start to complain because of the slow drink service, and you still try to realize what happens. Around a thousand colleagues, everyone is trying to help and support, to suggest something, but in general, it is huge chaos.
First few weeks everything was like in a mist. Apart from this, I had every day a lot of safety training, which made completely mess in my head. Of course, day after day everything became more clear and easier, and at the end of my first contract, I felt completely confident in what I was doing.
I shared with you my first experience working on a cruise ship, not to make you feel scared or discouraged about this job. I just want you to be prepared for the challenges you are going to face during your first days on the ship and make your adaptation time not so stressful.
Work on a cruise ship is not the easy one, but it has plenty of benefits as well. Good salary, opportunity to visit amazing destinations, nice food, free excursions, different events for the crew and much more. Will you be able to eat fresh shrimps, enjoy remote beaches, and ride a donkey on a volcano-island, if your job is always in the same place? Of course, no!
You will definitely enjoy working on a cruise ship if you stay optimistic and do not afraid of work.
This article is written by REGINA. She is working on a cruise ship and is from RUSSIA. You can read more exciting articles on her personal Blog here: Her Blog