Article about cruise ship salary. Salaries on cruise ships like Engineer salary on cruise, deck officer salary on cruise, ratings salary on cruise have been thoroughly discussed here. Job on cruise ships is adventures, demanding and better paid. Even in the times of flights, cruise ship industry is also doing well and with every passing year, the number of passengers travelling with these passenger ships for travelling is increasing at a good rate.
But this ever increasing customer load has forced the cruise ships companies to hire more people. Good salaries, nice ambiance and better future opportunities are pulling lot of crowd to this industry. In this article we will focus on the latest salaries that people get on cruise ships. We will cover this as per the departments that people are working for.
Salary On Cruise Ships or Cruise Ship Salary
Captain Salary on Cruise Ship
Captain is the head of the ship with lot of responsibilities. In the last year, captain salaries jumped with as much as 27 %. Some of the cruise lines are even paying close to 150000$ to their captains. But that is not a general case. So here is the range 8000-11000$, ideal is what a captains get.
Chief Officer Salary on Cruise Ship
The guy just below the captain is also being paid a good amount. Salary from 5500-8000$, is what they get.
Staff Captain Cruise Ship Salary
Just below the captain is this rank. Whatever standing orders that captains gives, are made sure by him that they are done. Salary will range from 6000$ to 9000$.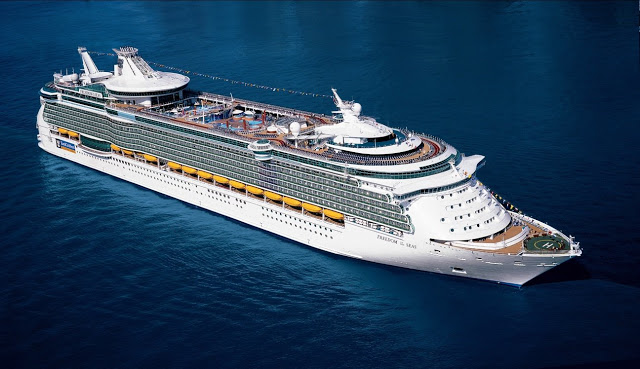 First Officer Salary
Rank below the Staff Captain. Will carry out the navigation work like chart preparation, and other stuff related to it. 3500 $ to 4500$.
Second Officer
Part of the officer staff of the navigation department, this rank officer will assist in navigation etc. Usually gets 2700$ to 3000$.
Third Officer Salary
This rank may be the junior most, when it comes to deck officers. Will do navigation work on cruise ships. Will take home
around 2500$ to 3100$.
Chief Engineer Salary on Cruise Ship
The head of the technical stuff, he/she might take away
6500-9000$
per month to home. All the technical work related to electrical, mechanical like engine etc is
supervised by them
, under them works engine officer's team to take care of that.
Second Engineer Salary
The one below the first engineer. Will help in carrying out the task that is planned by the first engineer. Salary ranges from 3500$ to 5000$, depending upon the experience and company that you are working for.
First Engineer Salary
Chief engineer orders are given to first engineer, and then he or she with his team of engineer works on that. Or first will decide what work to be done in the engine room. 4000 to 6000$ is what this rank people get.
Third Engineer Salary
Part of the engineer officer team, he or she will assist in carrying out the planned maintenance schedule made by first engineer. 2500$ to 4000$, is what they get.
Electrician Salary
They are two types of electrician; one is for the engine room and one for the hotel. The
electricians
for the engine room will get salary ranging from
2500$ to 4000$,
depending upon the rank and experience. Electricians for the accommodation will get somewhere around
2500$ to 3000$
.
Air Conditioning Engineer
They will make sure that the air conditioning plant on the cruise ship works all time, with no glitch. Generally one is senior officer and other is junior officer. The salary ranges from 2000$ to 3500$.
Hotel Service Engineer Salary
Responsible for the technical work that is being carried out in the hotel (accommodation of cruise ship) like air conditioning, electricity etc. Salary ranges from 5400$ to 7000$, depending upon the company and experiences.
Radio officer Salary (If Any)
These rank officers take care of the radio communication onboard. They are expert in all type of communication that are used in the naval workplace. One is senior and other is junior. Will take home salary ranging from 2000$ to 3000$.
Security Officer
They make sure that security on the cruise ship is best. Have a great responsibility on their shoulders. Salary ranges from 2000$ to 2800$.
Safety Officer
These rank officers are responsible for making sure that safety is there on the shop for the crew and passengers. They will check all the safety equipments like lifeboats and arrangements that are available on board for safety of people.
Engine Ratings Salary on Cruise Ships
Engine ratings like Motorman, Wiper, Plumber, fireman, fitter salary will range from 1000$ to 2000$ depending upon the rank and the experience they have.
Deck Ratings Salary on Cruise Ships
Ratings that are working for the deck like Bosun, painters, seaman, carpenter, have salary ranging from 1000$ to 1800$, as per the rank and experience. They assist the deck officers in day today work.
Salary of Crew on Cruise Ships
It is hard to tell who get how much, because the crew is taken on contractual basis by the company. And also depends that what work you are doing. Like entertainers, or waiters etc. Waiters may get salary from 2000$ to 4000$ depending upon the type of setup they are working inside the cruise ships.
So this was all from this article. Hope you enjoyed read 'Salary on Cruise Ships'.