In this post we have discussed about the five
top logistics companies in the world
. They are decided on the basis of their revenues. Addition to it, we have also provided several type of information like, what is there founding date etc. So, let's see who are the top players in this category.
Top logistics companies in the world
1) DHL

Businesses of DHL: Logistics Services, Express Services and Mail Services.
Founders: Adrian Dalsey, Larry Hillblom and Robert Lynn
Founding year: 1969
Web address: www.dhl.com/en.html
2) DB Schenker Logistics

Businesses of DB Schenker: Products & Services, Rail Freight, Land Transport, Air Freight, Ocean Freight, Contract Logistics / SCM, Lead Logistics, Special Products,Eco Solutions
Founders DB AG
Founding year 2002
Web address www.dbschenker.com/
3) UPS Supply Chain Solutions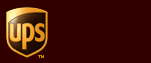 Businesses of UPS Supply Chain Solutions: Transportation and Freight , Contract Logistics,
Customs Brokerage, Consulting Services, Industry Solutions
Founders James E. Casey
Founding year 1907
Web address: www.ups-scs.com
Headqueaters
4) Kuehne + Nagel
Businesses of Kuehne + Nagel: Seafreight, Airfreight, Road & Rail Logistics, Contract Logistics, Integrated Logistics / Lead Logistics, Real Estate, Insurance Brokers
Founders: August Kühne, Friedrich Nagel
Founding year 1890
Web address www.kn-portal.com
Businesses of Pantos Logistics: Freight Forwarding Services, Logistics Services, Warehousing
Founders: Pan Korea Ind. Co., Ltd
Founding year: 1977
Web address: www.pantos.com/en
Hope you found this post interesting and helful too. Do comment below for any type of suggestion or views. READ THESE STORIES