Get to know about the things that you should keep in mind while going shore at port; these will help you a lot in many ways.
 Everybody likes to go for shore leave, when ships reaches any port. The continues sailing on water takes toll on your mind, and shore leave is the best to get some feel of the ground and also to have fun and see the outside world as well. Sounds so perfect right? Well here are some of the things that you should keep in mind or do while going for shore leave to avoid any problems.
Things To Do Before Going To Shore Leave At Port
Take Help from the Agent
You are always new to the foreign land and it is always advisable to take some suggestions from the agent that come on ship. Like what type of transportation will be best, and where we can get the best deal and have more fun. Agents are mostly jovial to help you.
Tell the People On Board
It is always advisable to the people who are going out to tell their seniors or 
fellow mates
about the place they are going and how much time they are planning to spend. Since nowadays hauls are for smaller duration it is good that somebody knows where you are and how much time you will take.
Follow The Rules, Don't Be A Hero
Going to a foreign land comes with different rules and regulations and, being mariner, you should admire that. Try to be as normal as possible and follow what have been instructed; otherwise you might end up in getting jail!
Try To Ignore Or Call For Help
If you face any situation where you think that you are in trouble or may result in something unwanted, always call for help or simply ignore that, especially in bar.
Carry Your Identity Always
It is always wise to carry your I.D with you, as it will help you in case somebody interrogates you. This is a great help as you are foreigner to that country.
Book A Cab For Pickup And Drop
At every port, you have facility of cabs that will take you take you and drop you safely. Generally it is advised to avoid publish transport as you are not aware about the system.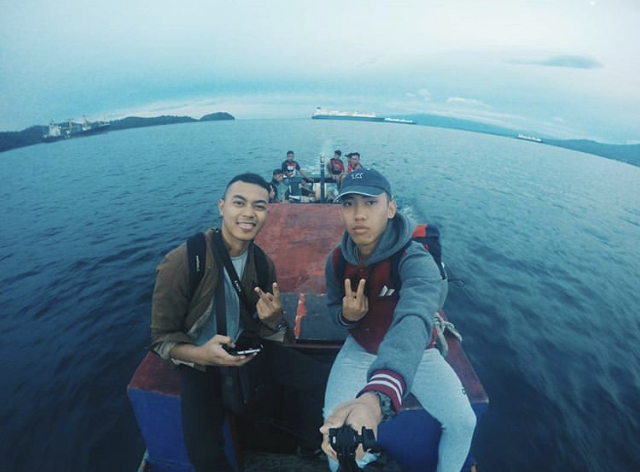 Travel In Group And Light
Travelling to some location in group is always a good idea. Going alone not only puts you in great susceptible to cases of robbing, but also, make sure that somebody is there to help you in case you need help, which when alone you will not get.
Ask The Local Guy
As soon as ships come along side, many local workers will come on ship for work. It is good to ask them, they will tell you best about the places that are good for you and where you can get the good deal.
Don't Show Off
Carrying money or gadget
or fancy jewelry is other thing, but showing it off, is another. It attracts lot of people, some are criminals too!
Keep Important Number With You
Every ships has her own important numbers, you should remember that. Or keep a note of that. It comes handy in various situations.
Know The Place Where You Started
It is wise to remember the location of your berth on port as it helps taxi and cab to drive you to the exact location.
Use The Port Facility
In Today time, port offers various facilities like transport, eateries etc. It is always wise to use them, as they are accountable for everything.
Take Precautions
Some areas might be affected by some disease like Dengue etc. it is wise to keep protection for the same.
So these were some of the things that if you keep in your mind, will make your shore leave the best one. Hope you enjoyed reading Things to Keep in Mind before Going to Shore Leave at Port.