Want to know as how you can join merchant navy? Well this fascinating career drags huge amount of people, especially young lads all across the globe towards it, So what is so special about this?, how is life out there, what you will do and what not, how much you will  earn- read more about it here.In a planet where water covers major part, its use for transportation, food and mining are enormous. From the early days of human civilizations, water is one thing which is common to all of them and most of the flourished around them. This is the reason, today; most of the renowned cities in the world are near the sea like New York, London, Tokyo, and Dubai etc. For quite a long time, humans have been part of the business related to the sea. Let's see how Shipping world is divided:
Cargo Transportation
  For Food
  Mining process
  For leisure
Security and Other areas like energy harnessing.
As you can see there is so much to this part of earth, with so many options and opportunities, it is natural for people to be attracted to it. Merchant Navy is the major part of it. In this age of globalization each and every country is dependent on other for some resources. And to keep these resources moving from one place to another, sea transportation is mainly used.
About Merchant Navy?
Well Merchant Navy, as name suggests, is that part of shipping world, which is involved in transportation of cargo and passenger from one place to another through sea. It is totally different from the Defense Navy. From ships that carries ore from one country to another, to the ships that carry oil to and fro-it is about these and more than that.
image courtesy: marinersgalaxy.com
How can I Join Merchant Navy After 10th, 12th Class And Graduation?
After completing your school or college you can go for degree or diploma courses related to the marine field. There are two side of merchant navy, one is those who are officers and others are ratings.
Officers are generally those who complete their studies majorly in this field and start their career at sea as cadet or trainee. Ratings are support staff required at sea. After successful sea time, they too can become the officers.
There are two departments in merchant navy, one are those, who are dealing with the technical aspects of the ships called as Engineers and other part is Deck, who look after the navigation and cargo handling. As per the type of vessel you are working in, you can do different work also like quality management, but these are the only two sides.
What type of Life in Merchant Navy or as Sailor?
Those days are completely gone, when sailors are having wooden ships, and using major manpower to row and navigate the ships, with damp condition and no aids for navigation. It is more of a highly organized and advance sector, with not much of manpower used.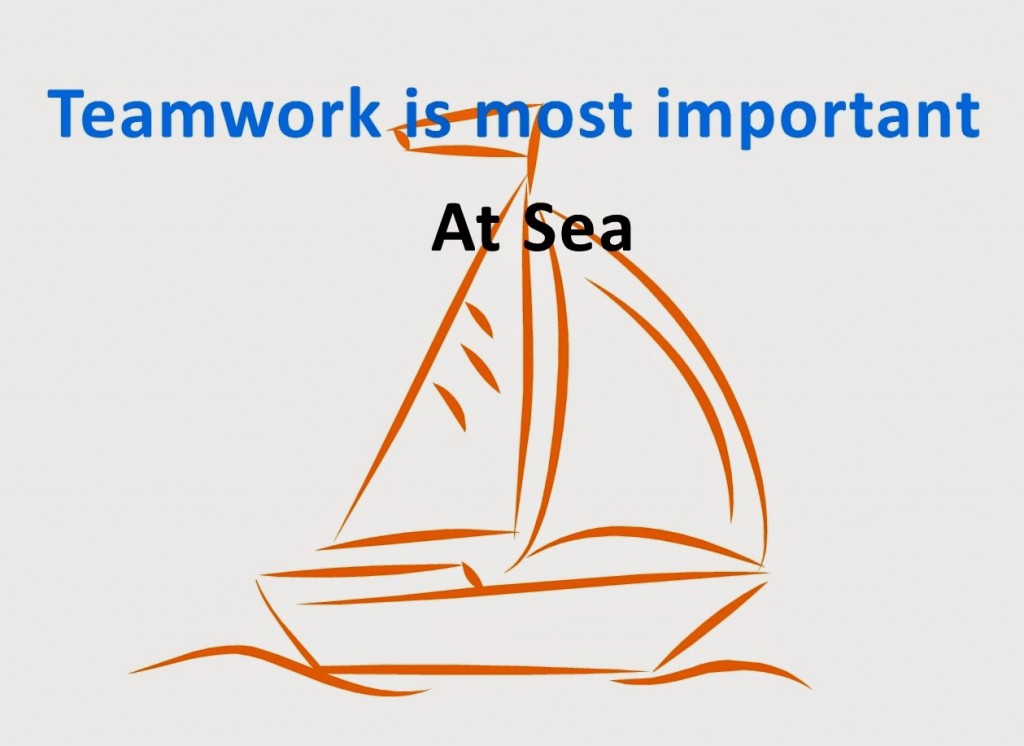 image courtesy: marinersgalaxy.com
Ships are provided with all sorts of facilities that you get on land or more than that. Only downside will be that, you might be out of your house for 3 to 6 months. This is compensated by the salary that you get here plus part to visit different places. Since this is a global sector, you get to work with different kind of nationalities. English is the common language that is spoken worldwide in shipping sector, unless the ship is sailing in local region.
Engineer work involves maintaining all the machineries on board like engine and auxiliary machinery. Keeping record of stores that are used onboard and making sure that ship keep on moving, by keeping all machineries in good condition. Navigation officer's look after the cargo operations, and navigating the ship to her destination safely. Planning how to load cargo and maintaining the positive condition of ship.
2009 recession surely hit hard the shipping sector, but it has survived it and has come out of it now. As compare to the previous times, there is competition of jobs in this sector.
Can Women Join Merchant Navy?
Life after Merchant Navy?
When you get into it, you tend to learn lot of things. You share and exchange your views with so many people out there. You understand how things work in shipping and how you can be the best part of it. What you learn there, might help you when you come back and want to work offshore. There are so many live examples of successful sailors who are now either have their own shipping company or doing really good in other sectors. That is totally a case which depends on people to people. So are you planning to join merchant navy?
If you had good time reading this article, then share with others. This was all from How to Join Merchant Navy.