Our ship was drifting near the UK coast, Falmouth (a coastal town in England) without any Voyage orders. Being able to be back home in time was difficult. Generally, it is quite difficult for seafarers to get back home and with these travel restrictions, it was quite impossible. We were aware of the VANDE BHARAT MISSION but were clueless whether it was valid for seafarers, or how do we avail this help, from which city, which port as we were in the middle of the ocean.
With the captain's help, we started searching the internet, looking for information. He started contacting the embassies in European ports near to our location, hoping if we could fly there and catch this evacuation flight. So we did send emails to Dublin, London, Brussels, Rome, Frankfurt, Copenhagen, and many more cities. Luckily three of us got a response from the embassy of Ireland that they can accommodate us. We somehow managed to get tickets from AirIndia, convinced our company to make arrangements for our reliever and arrange our travel, and importantly reach the land. The captain helped us in every way, because of which we got permission to anchor in Falmouth, UK. We were all set to take off when we received an email from the Dublin embassy that this flight was only for the Indians stranded in Ireland.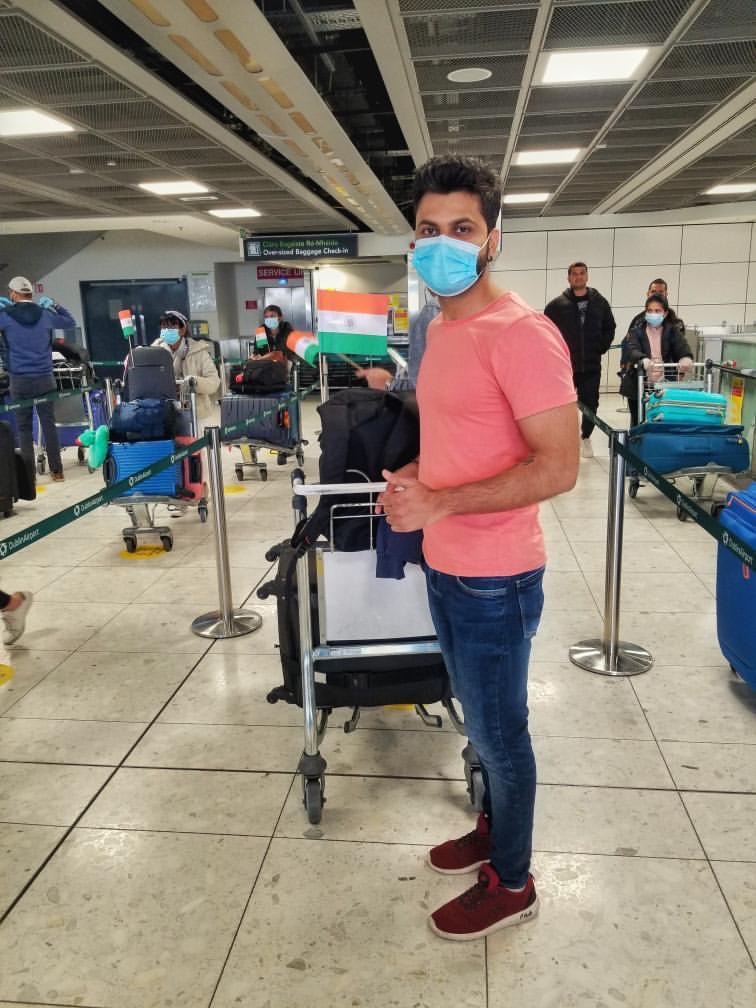 Amidst the uncertainty, we had to convince them that we, the sailors are the frontline/key workers in this pandemic and this request is urgent and important. We used all our contacts, fervent pleas, with government and embassy intrusion, they ultimately agreed. Finally, the boat arrived with relievers where we were supposed to get down. The weather got weird, 1 of the 4 on signers wasn't able to climb up the pilot ladder, the ship and the boat captain refused to carry on with the operation.
Our captain ordered to pick up the anchor and followed the boat to convince him to find a calmer area to complete this operation. He agreed and finally we got down. We were supposed to travel for two hours in a boat till the Falmouth coast followed by a five-hour drive to London. I was worried about being exposed to the virus.
I decided to quarantine myself in Mumbai to keep my family safe throughout this whirlwind of circumstances. They stayed strong and reached out to government authorities. My fiancée Kajal was worried as she lives in the US, though everything turned out fine in the end. As of now, I got myself tested for COVID 19, and the result is negative. Sometimes times are like a storm in the sea, all one can do is try to withstand it, and miracles will happen.
Author: This is the story of Merchant Navy Officer RAVI, who managed to get sign off after some research and actions at correct time.