Cadet, whenever this word comes into the mind of people they already sense of what they are talking about. Engine or Deck Cadet is first step on the ladder to reach to a level of senior officer in Merchant Navy. The journey of this rank begins back from the day you enter your academy to have your courses that are essential for your further journey towards the sea. And time passes and the day comes when, you are finally about to enter to an industry, that roughly transports 90% of the world cargo. So how is the life out there, let's read below.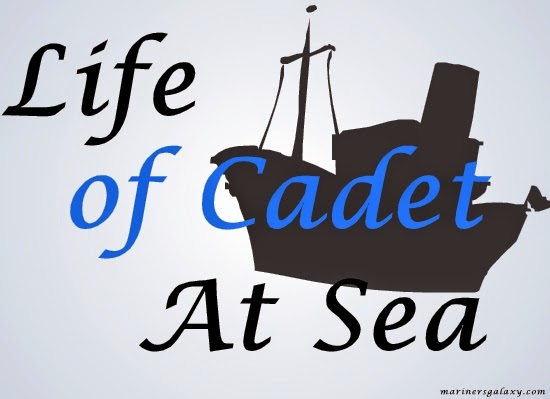 What a Cadet do on Ship?
Since you are trainee, you have to learn and assist your senior fellow mates. Let's say, if a officer needs something and he or she busy in something very important, you can assist them. Nobody will force you to learn, it is your prime responsibility to learn, as after few years, you will be standing at the same place as your seniors today. Ask as much doubt you can and always respect your seniors. Look, nobody will expect from you to navigate ship by your own or repair the engine alone!!!!!
Well Cadet onboard are the ones, who are most talked about. They are new and naive to the ship life. It's same like new joiner to a new world. They are not treated as a person who is responsible for something that is being carried at ship, whether it is navigation or taking bunkers. They are there to learn and assist their officers in day today work and chores. The primary objective for them should be to learn as much as they can and also enjoy life at sea!!!
Read: Offshore Jobs for Seaman
How is the Life of Cadet onboard?
For few months, you can have thoughts like why came to this place or everybody is trying to pull my legs. But, the fact is that, you are new and youngest at ship, you are the topic of discussion for those people. The best thing is to be part of that and enjoy whatever it is, until and unless if it is not something very serious. You will get respect also, because everybody knows that, it is just a matter of few years and you will be officer. And being officer you cannot be slack or negligent, you need to know your work good and also to be able to handle situation that you are entitled for.
So, cadetship is like mould, in which you have to be there, perfectly. This is proven fact that, as your time at sea as cadet increases, let's say 4 months, and then you are the most important person out there, because you know everything, at what place it is. With companies having more guidelines towards training new cadets, things have become pretty easier. And even people out there know, that training you will help them, as small small work, they don't have to do anymore.