There is a delightful quote which goes like, "Every love story is beautiful but ours is my favourite". So, it's not surprising when I state that the story I cherish the most is the story of my sailor and I. Filled with laughter, ups-downs, adventures and most of all love. Without further ado I shall start right from the beginning.
The Beginning Of Sailor and His Queen Love
I had been looking for a gym that taught kick boxing since a long time. One fine day I heard about one called Crosstrain Fight Club. Needless to say I was thrilled and joined the program they offered. It was everything I was looking for and more because there I found my best friend and husband Prateek.  It never ceases to surprise me how my life changed the day Prateek, so casually initiated a conversation with me. I remember that evening clear as day. Being a Game of Thrones geek I was wearing a tee-shirt with a quote from the show emblazoned on it. "The North remembers" it proudly declared. I had never talked to Prateek before but I had always found him cute and admired how good and dedicated he was to Mixed Martial Arts. So, without even saying hello he straight away asked me, "The books or the show?" after pointing at my tee. I was awarded with a face palm when I replied, "The show". He went on and gave a speech on how the books are always better than the movies or shows.  He had me blushing like a teenage girl as we went on and talked more and more.
Things proceeded after he sent me a friend request on facebook and I accepted it. Like any modern love story technology brought us closer as we chatted deep in the nights talking about everything and nothing. Finally the time came when he asked me out on a date. The was rain was pouring heavily that night but we were so insistent on meeting each other outside the gym that none of us cancelled the date. So, dressed in one of my best, a white top and turquoise pants (he makes fun of those colourful pants to date) I made way to his shiny orange car which now makes me think of warm sunsets and big hugs but at that time I detested that colour. I reached the car after carefully avoiding the dirty rain puddles and sat next to him while trying to calm my loudly beating heart. The old hindi song "Ek ladki bheegi bhagi si" echoed through my head as we walked towards the restaurant under a big black umbrella. It was a scene straight out a romantic movie. I got spellbound by his kind eyes and lovely smile. The words he spoke resonated with me as we talked about our hopes and dreams. How both of us were searching for someone to share our lives with.
Crucial Moments
We had told our parents about each other as things were getting serious between us. The dates were becoming more frequent and without saying it out loud in words we knew we were thinking about marriage. The day was set to meet his parents and younger brother at a charming Indian restaurant within the lush green central Delhi. I was shivering with nervousness but his parents tried to make me feel right at home. After some time I started having fun as they tried to know me better and calmed my nerves.
My mother loved him the moment she met him. How could she not? He is an honest and honorable man whose world crashes down when I am sad. My father was impressed by him as well. Prateek and I were overjoyed as these things went without a hitch. In no time our parents fixed our engagement date before he was meant to leave for his sail. After the engagement date was fixed various people tried to discourage my family and I by declaring things like, "Sailors are not loyal to their wives" or "Being a sailor's wife is a very tough life" and many more distasteful comments. It was hard for me to relate Prateek with any of those statements. I got unhappy whenever anyone made such assumptions about the merchant navy life without even meeting him once.
All I saw when I saw him was the love he felt for me. Later on there were people who had experience with sailors, who assured me that the life of merchant navy wife is tough but there, are a lot of benefits as well like being to be able to sail with the husband. It never stopped bothering me though, how ready people are to make assumptions about merchant navy without having adequate knowledge on the subject.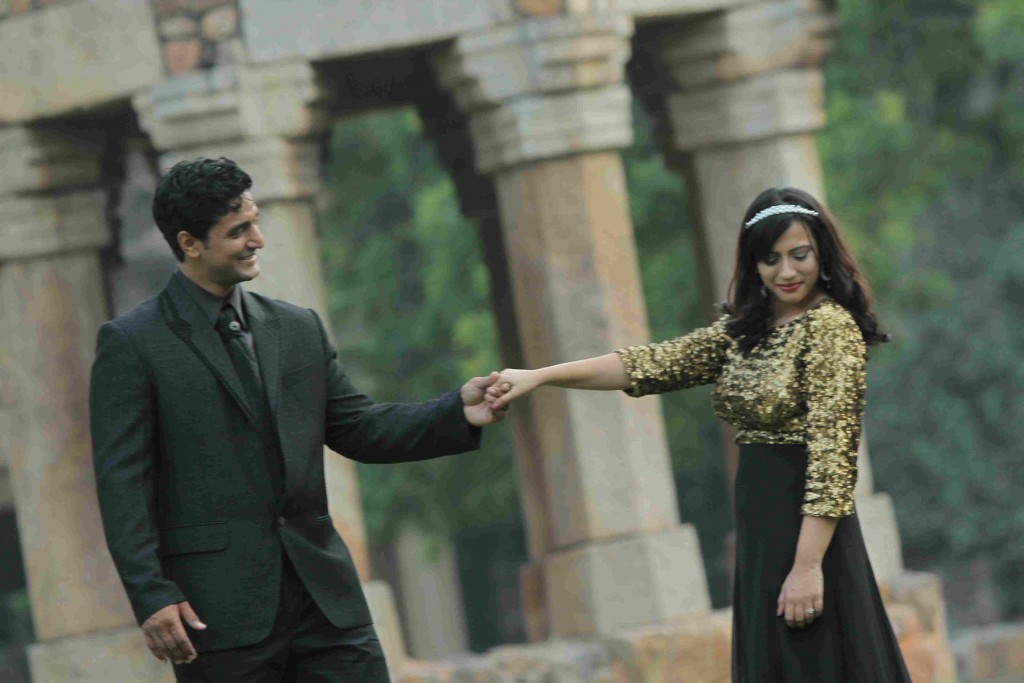 We got engaged in a fairytale ceremony and got showered with the blessings or our elders. The whole night was filled with dancing and cheerful celebration. The hard part was when the time came for him to leave for his duty for a long seven months. A girl who had always scoffed at long distance relationships previously was standing at the airport bidding her fiancé a teary goodbye. I'm sure every sailor queen knows the feeling of saying goodbye to her sailor before he leaves for his duty. How heavy the heart feels as if filled with cold searing lead but how do you tell a man not to leave for his second love- the sea.
My First Time Away from Him
I was previously working in a publishing house but had just left it because I had planned on going on sail after marrying him. Also, I wanted to paint more as I am an artist. It would've been easy to fall into depression after he left. It was the first time the love of my life was away from me for months together after all. But my mother, my mother-in-law and fiancé made sure to keep me occupied and happy. I was spoiled with numerous outings and pampering at the salon. There was a lot of marriage shopping to be done as well. It was difficult controlling the tears whenever I talked to Prateek on Skype(video chat). How awful was to see him but not being able to touch him? I missed the big hugs in the warm sunset car.
Finally…….My Marriage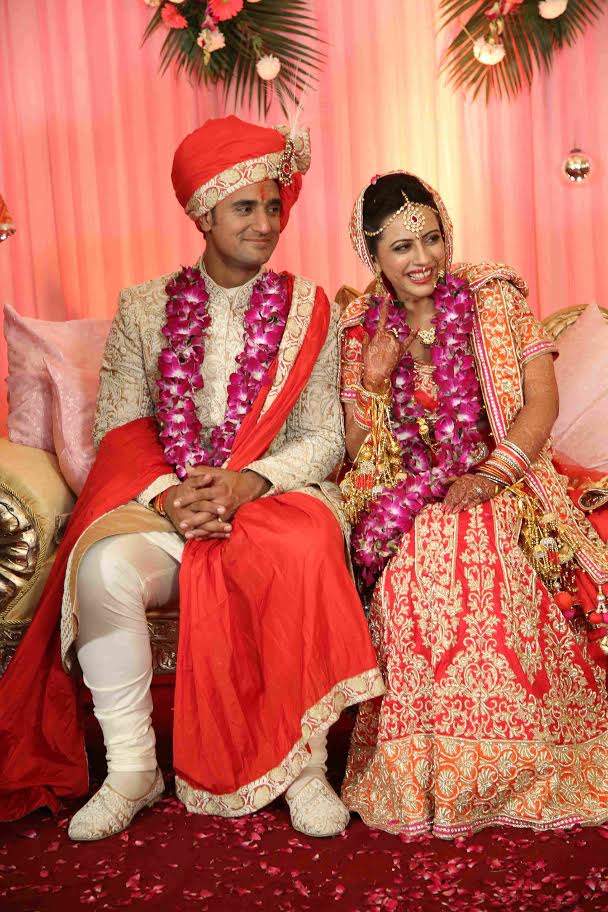 The day for him to return was coming closer and closer. It was difficult for me to control my excitement. Prateek was returning and the day pf marriage was just around the corner. With great care I had chosen an intricate red bridal lehenga embroidered with threads of gold as if spun from the sun itself with such delicacy. My heart was in my throat and I got frozen when he surprised me at my house. He had not told me the date of his return and there he was standing in front of me with his adorable curly hair and that smile I missed so much. I could not believe my eyes as I stood up in shock in my favourite loose tattered night suit shorts and an equally loose tee to accompany it. My knees grew weak as he hugged me and I couldn't stop smiling. I was in my safe place at last.
We spent more and more time together as the marriage day grew close. The wedding was what my dreams as a little girl were made of and much more. I would like to write about our honeymoon but then that would be another story as it was filled with other adventures like our money and passports getting stolen on the day of our return in Paris.
So, as I sit here after eight months of marriage, after my husband has just left for the first sail after marriage, I would like to add that life of a merchant navy wife is hard filled with days when the only person to understand you in and out is far away. There are times when you have to take care of your family and home even when you feel miserable. Where a lot of nights are filled with crying in your room alone as your heart aches when the distance grows too great. But it is also filled with pampering from your in-laws because they know you are lonely, with support from your husband even though he's not with you, with surprises and with hope of the times to come when the sailor comes home laden with gifts. You also know that you will come out as a stronger person. And the cherry on the cake is that this time I get to join my husband on the ship after a month or two.
This Story is of Sailor Queen 'Radhika Kharb', who hails from colorful country-India. She is a Bachelor in Fine Arts and an author of several books. Have worked with several publishing houses as well. Kickboxing, boxing and Jiu Jitsu are some of her hobby. A big Fan of 'Game of Thrones'.
If you have something to ask her, please leave the comments below. If you are also inspired to share your love story, mail us at contact@marinersgalaxy.com.