This article deals in the information as how can Girls Join Merchant navy, which covers most of the doubts and questions they have in their mind. So, let's read it. A sector which is dominated by the men, giving a thought to join it as a woman, surely a tough and much of a thought giving process. In times, when woman are in every part of the job sectors, merchant navy has also felt their presence in the last decade to a great extent.In fact over the years, the number of female candidates who 'Joined Merchant Navy' has gone up a lot. But when it comes to new aspirants, they have lot of questions in their mind; we will answer them one by one.
How Can Girls Join merchant navy
To make it  easy, we will compile this information in the Questions and Answer format for how can girls join merchant navy.
Q1) Will I face Problem Being a Lady Soul out there?
Working at sea is totally different. You are confined to a much limited area. But that does not mean that being lady, you have to face problems. There is so much of work out there. Plus it's a professional world. Nobody cares about your gender. The main thing is being social and doing your work.
Q2) What Kind of Education I have to Pursue?
Well the education will be similar to what male candidates go through. Every country has its own systems of training cadets. You can join merchant navy after graduation or just after the completion of school. After completing your training on land, you will be sent for training on ship. The duration of this ship training can be 6-9 months, depending on the type of company you are sailing with. After that you have to give your officers exams, to go onboard as certified merchant navy officers.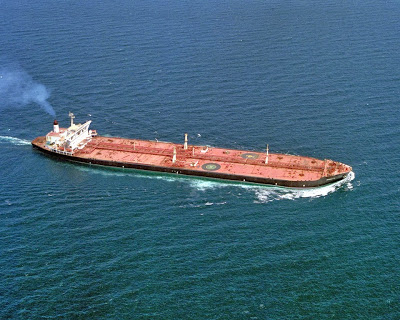 Q3) Does Company Hire Female Candidates?
Yes, they do! In fact in the past years, lots of company has started initiatives to lure female candidates for joining this profession. Renowned companies like Maersk, BP, Shell, Thorme and Management setups have hired lot of female candidates. So, as per the job perspective it is a nice choice.
Q4) What Kind of Work Is there?
It depends on which department you are being trained. Either you can be navigation officer or Engine Officer. If you are an engine officer, then you need to take care about the ship machinery and if you are navigating officer, then all the navigation work will be done by you.
Q5) How is the salary?
Salary is mostly better than what you get on land. And it does depend on the rank you have. Plus what nationality you have. For detailed information on salary in merchant navy, read this article.
Q6) Duration of Work and length Of Stay
Usually the contract for the merchant navy work extends from 3-6 months, depending on the company and your rank. And then you are given holidays. The holidays can last for 2-3 months, depending on your contracts. The leaves can be paid or non paid, depending on the company. Junior officers generally do 6 months on and 3 months off. And senior officers go for 3 on 3 off, or 4 on and 2 off.
Q7) How can I contact my family and friends?
Well some company offers paid and unpaid internet on ships. While some don't have internet at all! If they don't have internet, then at every port, you can buy the calling and internet cards. Rest, on every ship you have the mail system, you can use that. Connectivity is still a major issue for seafarers, but, not that worse as it used to be ten years back.
Do you have more questions? Please drop them in the comments. This was all from How Can Women or Girls Join Merchant Navy.