There will a lot more qualities needed for becoming a good sailor's wife but these few qualities needed at most. I have sailed on ships with my sailor and gone through with many phrases of his life (Onboard and ashore, before and after marriage). By my Experience and also observing other supernumeraries I have penned down these Qualities. There are many more qualities hidden in me and all other sailor's Queens which will come out in perfect time when needed.
Every Tour of Sailor's Duty has a different story and Circumstances, and you as a Sailor wife will keep getting new challenges to keep your Sailor happy by your one or other Quality /Strength. I have written this form aspect of a Sailor wife but if any Sailor is Reading this article then ask yourself " Do she has it ? And Do you need your life partner like this ? ". If you are already married and seriously reading this then give some time to your queen and she will be back like mermaid. Hope you will like it and add more as per your strengths.
Prime Qualities You Should Have Before Marrying A Sailor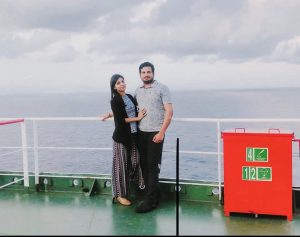 Adaptive – as a sailor's wife you have to be adaptive to upcoming situations. This consists of many things from changing to your personnel life style to a complete new life style and if you get a chance to sail together then you have to adapt a totally amazing new life. As I Have sailed with my sailor I have experienced it and realized that adaptability is the most needed quality for being a Happy Sailor's Wife.
Strong and Independent: – Any Sailor would like to expect from his wife to be strong and independent in nature. When sailor is onboard for sometime then his wife needs to take care of her as well as his family and other things. Due to some reason when Sailor is stuck onboard for a longer time then your Independent nature kicks in and helps you to survive easily and happily. Long distance relationship for a longer time will test your endurance and you have to prove yourself. Being independent in nature doesn't mean that you start your own decision making in everything without consulting your sailor because some of sectors of your Independent nature may form some Differences between both of you. You have to find a balance which will help your sailor to sail without tension and get back to home fully loaded with love.
Supportive: – Sailor's Wife also needs to be supportive for his decisions and also during his struggle when he will need it the most. There are many ups and downs, failures and challenges in a Sailor's life. Not only support but your Sailor will need your help in deciding his actions. By actively doing a Supportive Role and assisting him in his Decisions you will not feel left behind and your Sailor will be happy to have a supportive wife. You always have a big role in your sailor's life (both personnel and financial) and your support in this will help him to walkout like a winner from every situation.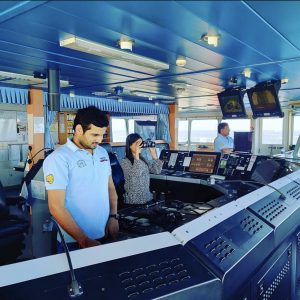 Leadership/ Team spirit :– Sailor wife should have a leadership quality when needed She can lead and quickly get out of the situation, also your need to have a team spirit in you that when needed your can be 12th man ( I like cricket ) of the team. For developing team buddy nature you have to be selfless and also you need to be trustworthy to your Sailor. Sometimes you have to be non materialistic to support your sailor during financial crisis and being Selfless and non materialistic you actually show your team spirit quality. Trustworthiness towards your sailor also need no matter what the situation is.
Good looks/Love/Beauty – Who doesn't want a Loving and beautiful wife? Sailors are very appreciative to physical beauty but here comes a catch; A Sailor will also look for your inner beauty, your character, your trust towards him and your behavior. With all these physical qualities you have to build your sailor's trust on you, and you have to give full respect to his love and his faith in you. Along with all that above you need to work on your abilities in keeping your sailor Happy because you know sailors are prone to beauty.
May the wind always be at your back, the SUN upon your face. May the wings of destiny carry you aloft to dance with the stars. Bon voyage.
About Author
Neha Bhatnagar is married to a merchant navy officer. Currently sailing with him on a tanker ship. She loves to pen down her experiences at sea and willing to share them with rest of the world. Like any normal human being, she likes to eat and travel. She is interested in giving one or two fashion advice as well. You can reach out to her here https://www.instagram.com/neha_bhatnagar/