A mail is circulating in social media, in which a company has written an email to their crew members regarding bonuses due to late sign off. The trueness of the mail is not verified yet, but the ship and company name mentioned are true to exist. We have blurred the crucial details of the seafarers considering the sensitivity of the matter.
As seen in the image (Below) some crew members are getting a bonus of 10$, well this is quite low considering the work and mental stress seafarers are going through due to late sign off all around the world. Lot of companies are paying around 50% more to their seafarers if they are passing over their contract length. With away from family for so many months, people are working at sea to earn some decent money. But this kind of amount if true, is too less for someone at sea and disrespect to their hard work.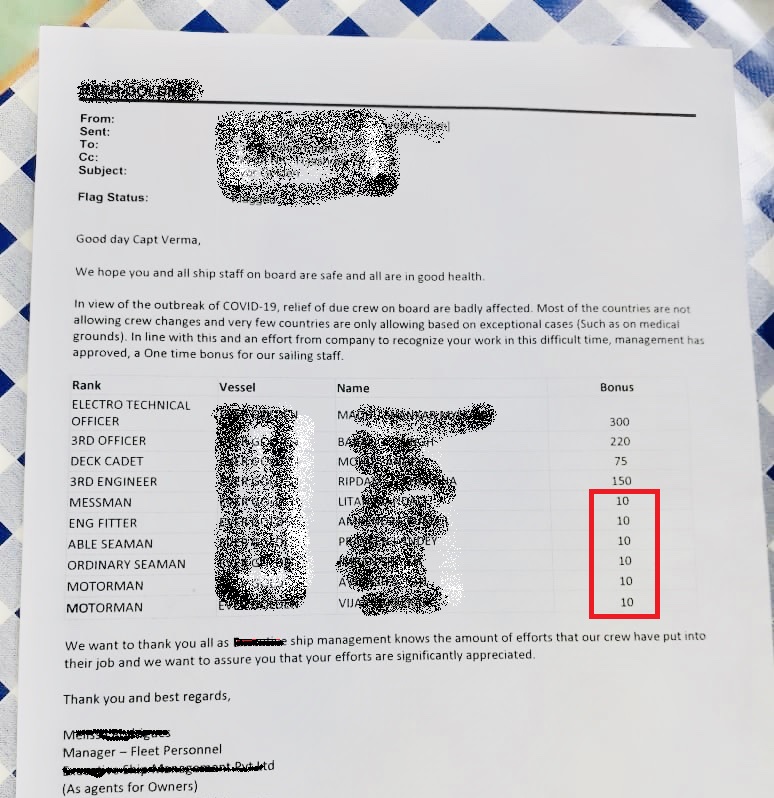 News only for information purpose, please use your judgement before any actions. www.marinersgalaxy.com have no control over people actions. You have been advised.