Want to know about California Maritime Academy and its courses, how to take admission, what is the fee structure and how to contact them? Well read this article for that complete information.
The California State University is one of the world's finest universities. It consists of 23 campuses; the California Maritime Academy is one of them covering about 89 acres. Other than this there is no academy present on the west coast. California Maritime Academy is a public university situated in Vallejo, California. This is the only university in United State which offers seven degrees; six bachelor's degrees and one Master's degree. Thomas Cropper is the president of Academy. It has a motto 'To work or Fight, we are ready'. College is having state of the art ship in campus called as 'Golden Bear'. College is having their own official mascot called as Keelhauler.
Read about: How is the life of cadet at sea?
California Maritime Academy History
The California Nautical School was established in 1929. The bill which was passed for authorization of its establishment surfaced the way for acquiring the safety and maintaining a school ship. Main purpose the nautical school had was "to give practical and theoretical instruction regarding navigation, seamanship, steam engines, gas engines, an electricity so as to prepare the young learners for their service as officers in the American merchant marine."
Cadets at the CMA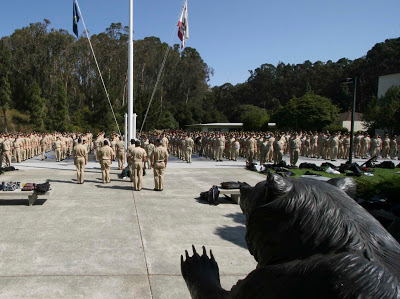 Image Courtesy: California Maritime Academy
Between 1970 and 1980 after many years of survival, California Maritime Academy became an institute offering four-year graduation program.
Courses offered by California Maritime Academy
The six major
Undergraduate courses are as follows:
·        Business Administration/ International Business and Logistics (BS)
·        Facilities Engineering Technology (BS)
·        Global Studies and Maritime Affairs (BA)
·        Marine Engineering Technology (BS)
·         Marine Transportation (BS)
·        Mechanical Engineering (BS)
How to apply for California Maritime Academy?
Any aspirant can apply for their favorable courses through the official website of California Maritime Academy which is www.csumentor.edu. Forms for individual courses are available there. There are two methods for applying namely; early admission option and regular admission option. In Cal Maritime's admission (EA) option applicants from high school and who consider this university as their priority can apply. This option is available before one and a half months the other options. In Cal Maritime Regular Admission (RA) Option applicants who have not applied through early admission option. Candidates who wish to join in the year 2016 should start looking for the notification information in the month of October.
 Academy Logo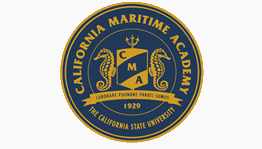 Image courtesy:California Maritime Academy
On applying online there will also be a requirement of admission fee which is $55.00.
Facilities provided by California Maritime Academy
All fundamental facilities
like financial and housing services, dinning services, mail rooms, book store,
cafeterias, student health services, police services, international programs
for students, library, etc are well provided for the students.
Read about: 
United States Merchant Marine Academy
California Maritime Academy Ranking and Acceptance Rate
This college ranks at number three when it comes to maritime education, which is really good. Those who are curious to know about the acceptance rate of this college, then that answer is 69% on an average. So students have pretty decent chance of going through this college.
College Mascot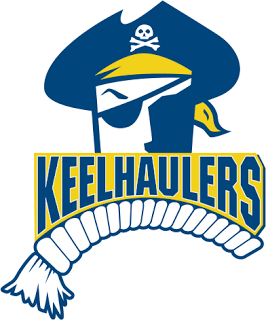 Image Courtesy:California Maritime Academy
Estimated fee structure of California Maritime
Academy:
Fee structure for the academy for one year is given below:
·        Tuition fee – $5,472
·        Campus fee – $1,064
·        Room/Board – $11,756
·        Medical insurance – $1,943
·        Books – $1,336
·        Transportation – $856
·        Personal – $1,392
·        Loan fees – $50
·        Uniform expenses – $1,838
·        Orientation fee – $385
·        Total – $26,093
Financial aids for students are available. Those whose wish to get one, there are two grants available named as Federal Pell Grant Program and Federal Supplemental Educational Opportunity Grant Program.
Below graph showing the expenses
California Maritime Academy Contact details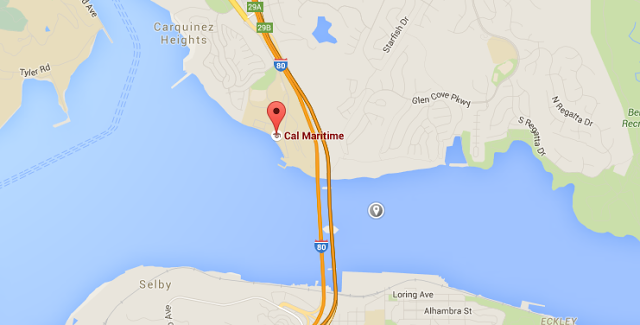 Image Courtesy: Google Maps
The California Maritime
Academy
200 Maritime Academy Drive
Vallejo, CA 94590
Phone: 707-654-1000
This was all from California Maritime Academy article. If you have doubt and want to share something, then please feel free drop comments.