Get to know about Australian Maritime College Admission, Tuition, Courses, ranking, short courses, library, accommodation and Address.
Australian Maritime College which is popular with is short name AMC and is located in Launceston, Tasmania in Australia. It is a tertiary institution which comes under the famous university of Tasmania.The Australian Maritime College was established in 1980. Since formation the college provides the finest maritime education in, research and training in all of the Australia. Proud Chairman of the college is Dr. Michael Vertigan and Professor Neil Bose is the President of AMC. The Australian Maritime College consistsof two campuses which are at a distance of about 50 kilometers from each other and both of them provide different distinct facilities with perfection in studies. AMC is universally acknowledged institution due to serving excellence and offers chance to talent from worldwide.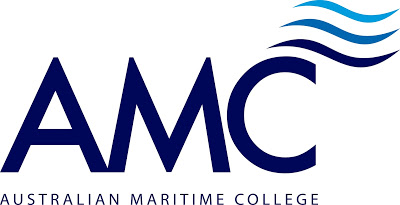 Credit: AMC
AMC is affiliated by International Association of Maritime University that is the IAMU under which universities of five continents of world are functioning. It is the founder of great seven universities in these continents one of which is the Australian Maritime College in Australia.
AMC offers its students a wide choice of courses and it consists of three national centers that put forward courses in marine environment, maritime engineering, maritime logistics and seafaring. Students can make their choice for full-time courses and part-time courses along with distance learning facility. The graduate candidates from the Australian Maritime College being in demand all over the world and therefore the employment and placement rate of the college remains high.
Courses offered by Australian Maritime College
For Deck Officers
·       Bachelor of nautical science
·       Advanced diploma of nautical science
·       Pre-sea deck cadet training for school leaver and then master
·       Deck bridging program for domestic students
·        Existing seafarer to watch keeper deck for international students
·       Existing ships officer to chief master
·        Bachelor – conversion degree
Marine Engineer Seafarer Training
·       Bachelor of applied science in marine engineering
·       Pre sea engine cadet training
Shore-Based careers
·       Bachelor of applied science (specialization)
·       Advanced diploma of applied science(specialization)
Australian Maritime College Short Courses
·       MAR30113 certificate 3 in maritime operations
Postgraduate courses
·       Master of applied science specialization in maritime
AMC Admissions and Application Process
Students have to visit the official website of college to apply for their admissions in respective courses. Application form is available on the website; applicants can fill it and submit it with the required essential documents.
Check this video on AMC
Fees Structure of AMC
Brief information about the fee structure
is given below:
Books & stationery

$1000

Accommodation

$6000-$13000

Tuition fees for under graduate per
year

$6152-$10,266

Tuition fees for post graduate

$6040-$10,080
Scholarships In Australian Maritime College
Scholarships are provided for under-graduate, post-graduate students depending upon the eligibility criteria that are depending upon their merit and financial needs. Up to 25% of reduction in tuition fees is granted for eligible students.
AMC Ranking
AMC have been offering class education for a long time and is renowned in the world for what they do. College is among the top colleges in this region and also ranks best in total ranking of
top maritime colleges in the world
. Right now it is at rank number 2.
AMC Library
Those who are interested in having knowledge about different things, and want to read book, AMC offers online as well on campus library for book. Now those who wish to search and read books online, they can access this link provided by the UTAS
http://www.utas.edu.au/library

Credit: AMC
At this link you can get ebook, and exam papers etc and other tons of stuff for education.
Australian Maritime College Alumni
College maintains a proper record of all the alumni, that who passed out from here. Time to time gathering of students is carried out, so that those who are new to this field can get knowledge about the insights of the maritime sector and also take some tips from those who are already working out there. Here is the link to get connected with the colleges alumni: https://www.amc.edu.au/alumni
Australian Maritime College Accommodation
Accommodation services are provided by the University of Tasmania for the two campuses i.e. Hobart and Launceston. Candidates as per the suitability can take accommodation in these two campuses.
Australian Maritime College Address
Phone: +61386767017
This was all from this article on Australian Maritime College.