Read about the merger of two big shipping companies in 2015, that is Univan Ship management and Anglo Eastern group.
We are seeing two biggest mergers in shipping world, this year, one is the
COSCO and CSL
and, other one is Anglo Eastern and Univan Shipping merger. Both the mergers are quite important in the industry and shipping pundits are discussing about it all over the globe. Let's get to know about the merger of Anglo and Univan in brief manner.
Anglo Eastern and Univan Merger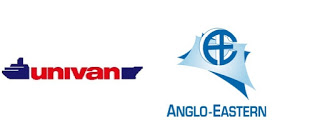 ·
This merger supposed to add around 100 more vessels to the Anglo group, which will kind of make Anglo among the top management companies.
·
After merger the new name will be something like this 'Anglo-Eastern Univan Group'.
·
Peter Cremers, who is currently boss of Anglo, will be the head of these merged companies. But the present boss of Univan Bjorn Hojgaard will hold CEO position.
·
Back in 2001, Anglo also acquired a company named as Denholm Ship management.
·
The merger will together make 20000+ seafarers and more than 1700 + land based staff.
·
Both the companies are headquartered at Hongkong.
·
But still both will operate from their separate offices.
·
Now both companies will control close to 700 vessels as managements.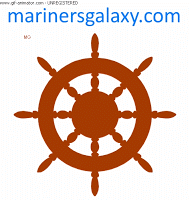 As per the experts, this merger will push Anglo to top positions among the management companies. In the uncertain market, we have seen many other big mergers as well like that of COSCO and CSL. And it shouldn't be a matter of surprise, if we see some other mergers as well.