During the last decade, number of people getting tattoo has increased at an exceptional rate. Sailors are no exception in that. In fact, traditional of getting tattoo among the sailors is quite old. So in this post we are bringing you the 10 Amazing sailor tattoos that you should get.
10 Amazing Sailor Tattoos
 Here are some of them:
First This is the most simple one. So, if you don't want to cover the whole body, this is the one you should get. Both of the are quite good and will look awesome. The one on the right hand looks amazing on the arms.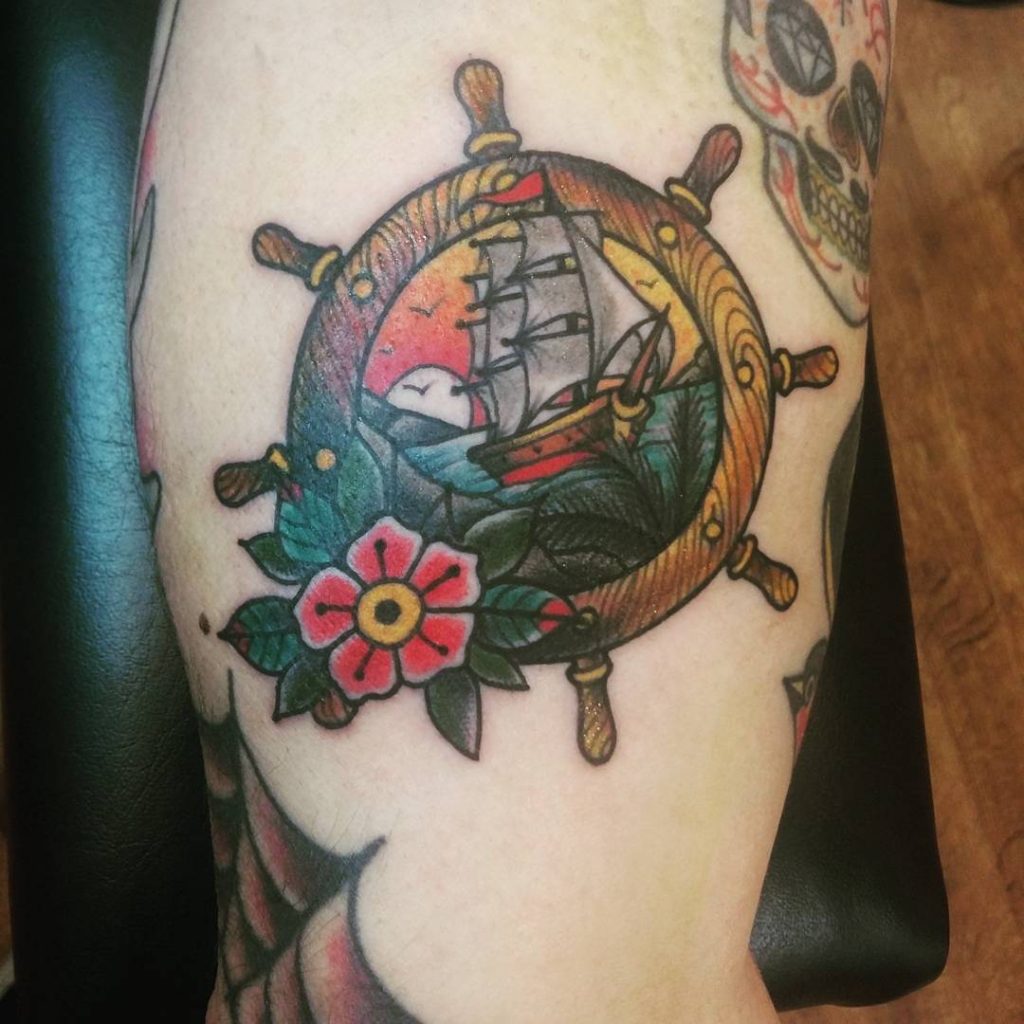 Second
on is the like a knot of rope and close to sailors. Sailors know how to tie lot of knots and this is among one of them. It will take some time to make, but it is worth going for.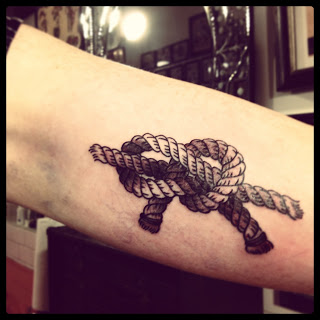 A true one, which is depicting the sailor compass. This is a cool among the sailor tattoos. You can try different colors in this. Mix of two-three colors will be really good. Like N E W S can be made in different colors. Make sure that the size you are going for, suits your wrist.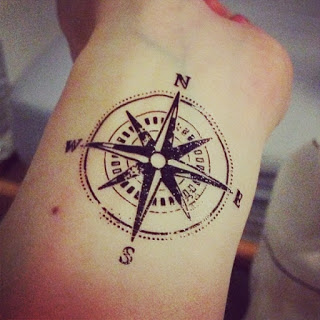 This is a tattoo with a message. I refuse to sink. Well you can get a smaller version of this too.
This is really good, if you want to cover your whole sideways. The different colors give a unique look to this tattoo. You can even try this at your back side as well. This is big one so, it will take stages, to get fully completed.
This is the simple version and can be taken on both the arms. It will be better in black ink and little bit of coloring can also be added in this.
A arrow and compass combination. Looks good in the elbow region. Black color is good.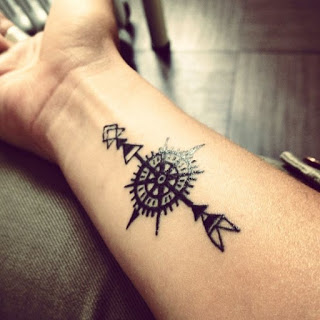 Another good one for the leg. A full sail ship. It is a combinaton of various colors. This looks very good at the back of your leg. You can go for different colors in this. Keep the hairs away as it will spoil the look.
This one with pink color, it inclined more towards the women. So, if you want your love to get a tattoo, then this is the ideal choice.
This one is ideal for the leg, if you are planning to have one there.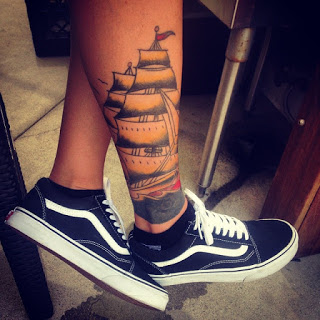 Image Credits: Of the respective owners and Google Images.
Hope you enjoyed reading this.