Dating a sailor is an experience in itself. To some it may sound glamorous and fascinating, and to some difficult. But ever since I started dating one, there's so much I have learnt about relationships and life in general. Though the pangs of separation is tough, and might sometimes take a toll on you, having a sailor in my life, in true sense,  has been heart-felt, romantic and full of passions & emotions.
Why Dating A Sailor Is Far More Than Just Romantic



Let's read them one by one:
The old school communication
In this age of technology where people are in constant touch with each other, no matter where they are in the world, you learn to communicate with your lover once in a few days or weeks over satellite calls. Or you write mails to each other for which you get a reply the next day. Not being able to stay in touch is quite difficult, but when you get that call after days, when you get to hear his voice or read his mail, that spark of happiness is truly unexplainable.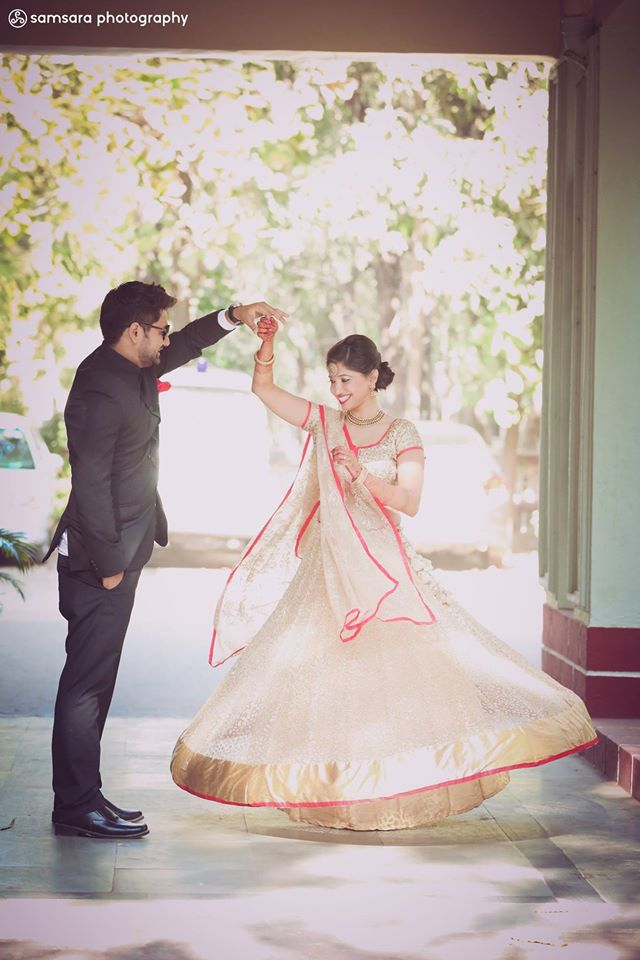 This long distance relationship is a true test of love and the best proof for trust. Belief and faith in each other being paramount. You ought to trust your partner and also be sure you never break it so both of yours perspective on love remains intact!
Dealing with long hours of separation, of not being able to communicate, talk and express may make you miserable on days, but it also strengthens you, emotionally and sentimentally. You have a lot of time to ponder upon the beautiful memories you have both made and wait patiently for the re-unison!
The absence of your partner makes you realize how important he is and what he really means to you and how difficult it is to imagine your life without him. You value him and the relationship more than anything. You wait for him to come back so you can tell him every single thing that you've experienced in the last few months and share moments you've missed while he was away and celebrate them together.
Travel the world with him
He's definitely a globetrotter and well yes, if you decide to sail with him, you get to see the world too. Visit places you've only read about. Chase your travel dreams, experience food, culture and people. Explore, be adventurous, and try out new things. Click pictures, chill, splurge and make memories. Travelling is always so much fun, but travelling with your partner by your side always, there's nothing quite like it!
Gifts from around the world
And if you're not sailing with him, be sure to be loaded and showered upon with packs and piles of gifts from around the world! Could you ask for more?
My guy is, quite literally! You got to love a man in uniform. And even years later, you can't help but crush hard on him. Period.
Earns well and knows how to spend it
Makes pretty good money compared to people slogging hard on land. You, along with your partner can enjoy the best things in life and also not bother about financial stability and security!
Independent, full of fun and a tad too crazy
There's so much to his personality. Of course, his knowledge on geography and travel matters is unquestionable. He's a perfect travel companion, adventurous and so much full of ideas and life. He's a free wheeler, who loves his life, loves to travel and would make you love travelling too. Exploration and innovation are two sides to his temperament. Travelling places has definitely made him uncannily smarter and well-informed. Moreover, he's independent too because staying onboard has made him learn to do his daily chores. Ready to be swept off your feet, girls?
PS: ALL OPINIONS EXPRESSED HERE ARE THE BLOGGER'S OWN. UNAUTHORIZED USE OF ANY CONTENT WITHOUT PERMISSION FROM THE AUTHOR OF THIS BLOG IS STRICTLY PROHIBITED.
This awesome post is written by sailor queen 'Priyam Prasad'. She is from Mumbai, India and works as a Senior Consultant with a Multinational Company.
If you have something to ask her, please comment below. Follow her on Instagram @thatpisceangirl. If you also want to share something, mail us at contact@marinersgalaxy.com