Lunch at Nikki Beach in Monaco, an afternoon on a jetski in front of Cannes, a morning stroll in Portofino – these are the posts you are most likely to see on social media of the crew working on superyachts. "You have a perfect job!" – I have lost count of the number of times I have heard this phrase. Of course, yachting industry allows us to experience the best things in life, however, our working day may stretch from 10 to 16 hours and the moments to relax could be very rare (but nevertheless enjoyable)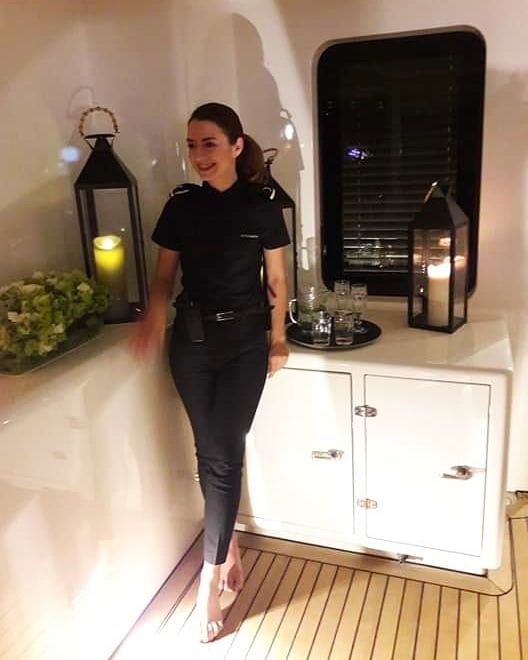 Superyacht crew saves big amount of money by the end of the season. This one is as true as it is false. If you refer to the point no. 1 and see the crew wasting money at fancy beach clubs then the savings are questionable. But who wouldn't like to spoil themselves after a never-ending working week, right? Of course, the fact that the accommodation and meals are provided helps to save a fair bit of money.
Superyacht crew work for famous people. Obviously, it might happen that rich & famous charter the yacht you work on but you don't necessarily have to be a millionaire to charter a smaller yacht. Those who actually have the chance to host the celebrities must sign the confidentiality agreement and have no right to post the pictures or mention the current guests on social media. So even if you spend a weekend mixing cocktails for Leonardo di Caprio in Saint Tropez it might only be your mother who gets to know about it.
You can swim everyday. If the yacht is on anchor most probably it is because you have guests onboard so obviously you can't be swimming around. And if you do not have guests then most likely the yacht is docked in the port. You can't swim everyday, but you can definitely dream about swimming everyday.
We are lucky to work on superyachts. I never use a word "luck" since working on a yacht is a demanding and hard work: not only because of the long hours, but also the shared living spaces and months spent away from family and friends. It is a rewarding and fascinating industry that is definitely welcoming those who are willing to dedicate all their time and energy to it. If you liked it reading little bit also, please share!
Author:  Kristina , She has been working in Super Yacht for quite long time. If you any queries she can can be reached here: Instagram @badstewardess