If you are approaching the magical world of cruises for the first time, it might be useful to know in advance what are the 5 most common myths to dispel on cruises. Be assured, in fact, that each of your friends and relatives will want to warn you about different aspects: luckily for you, most of these doubts and fears are absolutely unfounded!  Let's go in order and dispel the:
5 myths about cruise holidays
1. "Cruises are for the laziest!"
It depends on the ship chosen and the itinerary, even on the company.
2. "A cruise is for families", "A cruise is for young people" "A cruise is for couples"…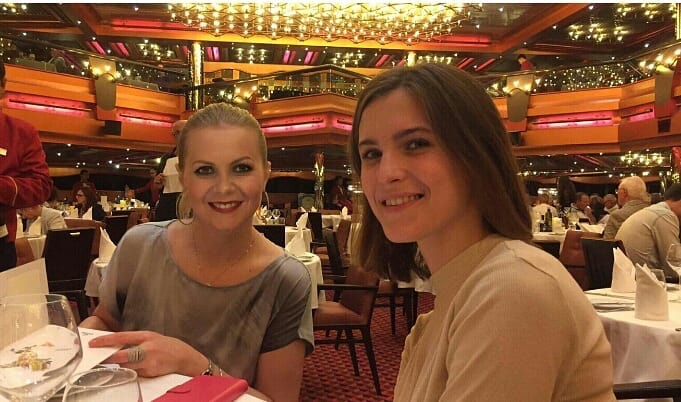 There exist different destinations, companies and cruise ships and each of them have been designed to meet the needs of different category of travelers. For example, Carnival or Norwegian respond very well to the needs of young people.
3. "Cruises are always crowded and there's always commotion."
A cruise is like a large floating city plying seas and oceans. Like any city, loved and visited by tourists from all over the world, there are periods of high medium and low tourist flow. It is necessary to know how to seize the right moment. An example that can follow this topic is when the passengers of the cruise ship are boarding to go for an excursion or just simply go visit and explore the new destination. When these things happen the ship becomes quiet and peaceful.
4. "You eat too much, on a cruise"
Is it true? It is the only impression of those who are bored and therefore find nothing better to do than hand out from the bar to the restaurant. But all you need to choose is just a ship with a swimming pool, gold room, billiard, café, clubs… In short, you can have more fun there than on land.
5. "Cruises are expensive"
One of the last myths, but no less important. It's useful to know that the price of cruises varies from the type of cabin, service and seasonality. Considering that in a cruise, whether it is a super offer or even a normal list price, the price per person represents an excellent compromise for a holiday that really includes everything.
Now that we have dissipated together the 5 most common myths about cruise holidays, book your own holiday in complete tranquility!
I wish a happy cruise to everyone!
About Author Hello, my name is Brenda. I'm 44 years old, I'm the mother of a 17-year-old girl and I live in Florence, Italy. It's been a year that I have opened a blog on Instagram and Facebook which talk about my cruise trips. I have fallen in love with cruising around the world. She can be reached here:
Facebook
Instagram