This story is written by sailor queen Tanishka Sharma about the experiences she had on one of the ship. She was sailing with her husband, who is a chief engineer on merchant vessel.
TO choose between a Long sail with your husband, or a trip to MARS..
Hi everyone, to be very honest, I am penning down some honest reactions which were given to me
by my wife 'Tanishka Sharma' after her last sail with me.
I 'Shalabh Bansal' have been sailing since past 13 years and currently as a Chief Engineering Officer
with 'Thome Ship Management'. Me and my wife got a chance to sail together for 4 months onboard
our last vessel, and to her wild fortunes, it was none less than a nightmare. So let us read a
humorous comparison of few points as vindicated by her, coming directly from her pen..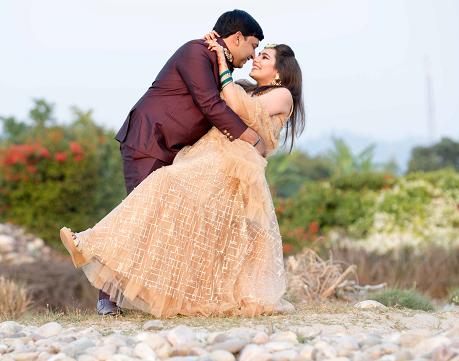 1.On your trip to Mars, you would at least get some quality time with your husband. While
sailing on 'MT Southport, I hardly got time with him, as he was mostly busy in Engine or
doing other jobs which could not be skipped, counting to 15-16 hours a day of work.
2.You know you would reach your destination and land on Mars on a specific, everything is
pre-calculated. But onboard, you never know if it can be a 2 day stay or a 20 day Anchor.
3.You may see black space mostly while flying through space, but onboard, the good sights of
the sea is something which can sooth you, but only in few initial weeks. After that it starts to
pinch you and you wanna get to set your foot somewhere.
4.You would never worry about rough weather while flying through the space. But on board
the ship, every second day was a nightmare with rough seas all around.
5.Pray if the captain is good on both the trips, else you will be forced to leave the ship with
sadistic faces. Without naming, our latter captain was one of the worst to be met. He hid the
shore leave passes so that crew could not go for shore leave in Spain. Can you imagine?
6.Only soothing thing was some good fresh air around you.
7.Both the trips won't allow you to have internet or watch your favourite TV shows.
8.One similarity would be- You would get just 1 shore leave in both the trips, at least for me.
9.Games/fun/ recreation activities/ parties by the Master,,,ah..What are they???
10.I could get some pics for sure. That was something which kept me driving throughout. Else
the boredom is damn immense.
And the list would continue if I kept on asking her.
Actually, our ships run was hectic, and the Master was a sadistic person. Unlike all my previous
ships where we used to have parties, good shore leaves etc arranged by the Master, here he
didn't let anything of such kind happen on board.