Hello Queens!! This article is very specific to my world as it revolves around the beautiful ports that I've been to during my sailings. I am sure many of you must have been to these places and most of you must have seen more and more beautiful places. Tell you what; let's keep this as an open article for all of you to respond in the comments of your own Mesmerizing ports and let us increase all our knowledge. Who knows we might plan sailing or a proper holiday to one of these places soon.
Coming back to this topic, let me share with you some of the amazing places that I've been to:
Port Chalmers, New Zealand
Top of the chart acquires a place closest to my heart as I met this port on my first sailing where I started my dream with being a sailor and this place offered a perfect background to hold hands and sit in peace dreaming. It is one of the most natural ports I have been to, full of beautiful landscapes, river side road taking you to city from the port, lovely people and nature welcoming you at every turn. The port in itself offers a vision of sheep all over the hill grazing here and there with 70% cloud cover and rays of sun fighting there ways out of the clouds. The main city is approximately 40 minutes far from port which u can easily travel via bus. The city has a huge railway station and Cadbury chocolate factory which is a sight in itself. Whenever you get a chance for this port, look out for all scenic beauty and island of Dunedin famous for its Albatrosses.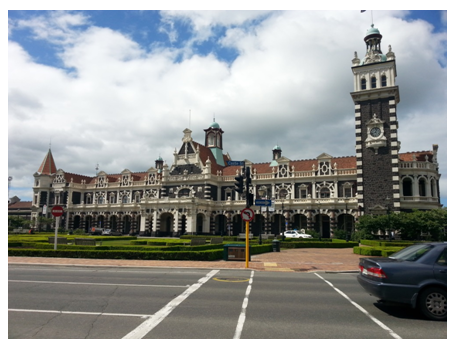 Barcelona, Spain:
In contrast with the first city, this city rules my list on number 2 because of it amalgamation of art, history and culture in every brick and stone the city is made up of. This city offers you photogenic vision on each site and turn. With beautiful architecture of Gaudi, this city is full of buildings that will leave you awestruck and your neck held up all the time!!! Parc Guell, Le Pededra, Sagrada Familia (unfinished Church), Barcelona Zoo, Aquarium, La Rambla are some of its main attractions which we visited. The city is 30 to 40 mins drive from the port for which you easily get a cab that leaves you at the centre of the town La rambla or Columbus Square. On it's both sides you find restaurants, shopping street and a riverside walk with street shops. This city is a beautiful sight and you will love as to how its architecture is designed and protected exactly in the same way. If it is on your sailing route, make the most of it by visiting this city.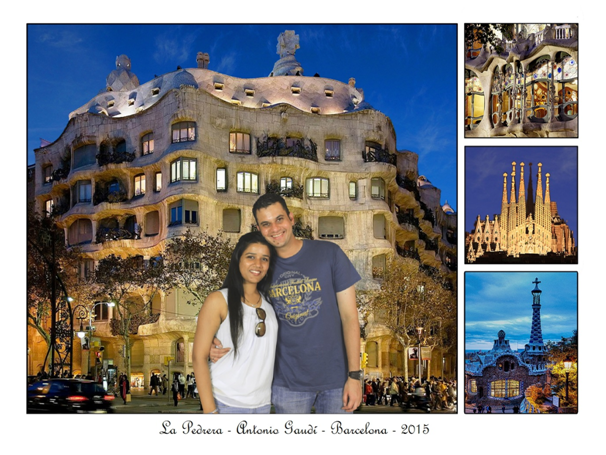 Lisbon, Portugal:
Again a port which is apt for people who wants shopping, history, fun, art all in one place. I visited Lisbon via ship, but I would personally recommend this place for vacations. A beautiful huge city with its history preserved in form of forts and palaces. A city with one of the largest mall in Europe, with lovely churches and amazing food with good hearted people. The port of Lisbon is located in the city itself so you don't have to worry about the distance. Although on one of our port stays, we went to Sintra village which is 1 hour drive from the city of Lisbon to visit the fairyland Palace of Sintra. That place just steals your heart at the very first glimpse. Lisbon has a lot of things to do which cannot be accomplished in sailing time. I am waiting for planning a good trip to Lisbon to cover what all we left. Do visit some churches and shopping malls on your small visits via sailing. Good part is that most of the things are visible while arrival and departure so be there on bridge during these times.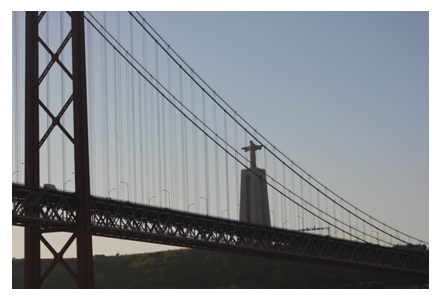 Livorno, Italy:
This port is in my list because of its approachability to one of my favorite wonders of the world, Pisa!! This port is just 40 minutes away from city of Pisa. You can hire a cab from the ship which will pick you up right from the gangway, take you to Pisa and bring you back at gangway, so that's convenient. Obviously Pisa doesn't require any description from my side as I was speechless after visiting there. Also during a longer port stay we tried our hands on Florence. A little bit expensive though cab fair wise but hey you don't come to Italy daily. 1 and a half hour cab ride later, you enter the historically rich city of Florence where you get 6 to 7 hours to spend and your cab waits. Check out for Florence Cathedral, Ponto Vecchio bridge which is full of diamond shops (must visit for Queens), artists arena etc. Get involved in the art of famous painters along with the world's best pizzas!! Check out the shops of best Italian leather handbags, Italian home-made perfumes etc. Florence can only be visited if you have a long port stay.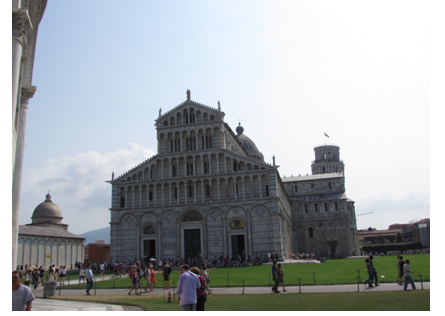 Miami, USA:
The huge port of Miami calls you for fun. This port right in the middle of the city wants you to waste no time to come to it and enjoy. The aura of the place speaks of hot weather and cool beaches. This place just wants you to lay back and relax from your tough sailing schedule. Be it the beach, aquarium, zoo, jungle safari, bay side marketplace, little Havana, Millionaire's row etc., you just can't get enough of Miami. Enjoy your port stay on the beach, indulge yourself in some water sports or treat yourself with shopping at bay side marketplace just 10 minutes away from port. A visit to the aquarium is a must here as you get experience of a lifetime. Also do remember to apply lots of sunscreen and wear your favorite sundress while you go out as this place offers you photographs at every corner.
These were just some of the places that I have been to in my sailing time that just stole all the pieces of my heart bit by bit!! I hope you enjoyed the information, though I really look forward to a writer in all of you to share your experiences with me.