Those candidates who wish to part of Career which is related to Merchant Navy, and loves to work on electrical machinery, and then this post is very much helpful for them. ETO Course is what they need to do.
Who is Electro Technical Officer On Ships?
With advent of electricity, a new field of science was developed called as Electrical. Ship itself is a sort of power house having
large generators
and light distribution. On Passenger ships, the electricity generation and consumption is much higher. And also with coming of new engines, that are equipped with lot of electronics, it requires qualified man power to tackle the problem occurring onboard vessels.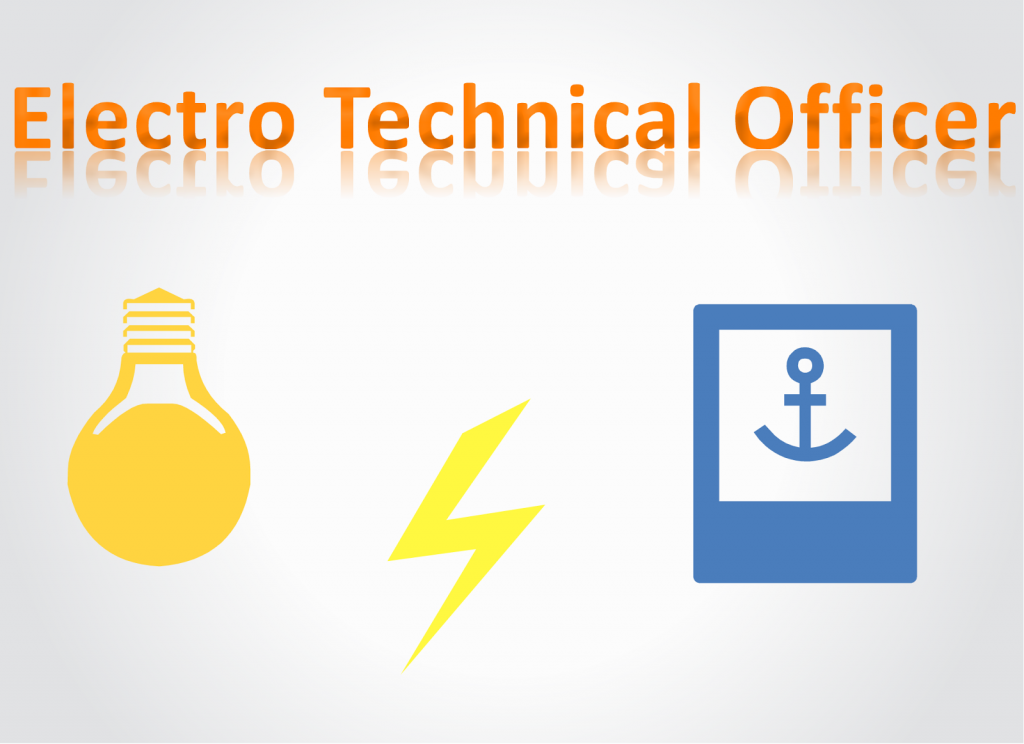 Image Courtesy:marinersgalaxy.com
Electro Technical Officer, are the designated people onboard who take care all the electrical related malfunction and maintenance. For instance if an electric generator malfunction to produce required voltage, then surely electric officer needs to look at the problem.
Work of Electro Technical Officer On Ships?
Every day starts with round of various electrical equipments and checking whether they are working properly or not. You have a sheet to note down various current and voltages at various panels. Plus if there is a problem on machine, you have to do the electrical isolation of that, before engineers can carry out work on it. With reefer cargo on container vessels increasing everyday, need of electricians is needed a lot.
Those who are working on cruise ships might have to work on more different and sophisticated systems, but man power is more there as compare to merchant vessels. Also, some cargo ships have lot of refrigerated cargo to be transported from one place to another; there you might have 3-4 to Electrical officer to look out the proper working of reefer systems.
Basically Engineers and ETO officer, work together. He or she does the isolation and re wiring of the machine, once it has been repaired. You need to keep an eye on the lighting system all around the ships, including accommodation also. Plus those ships that are having cranes, proper inspection of their motors and other electrical component is needed.
Salary of Electro Technical Officer
Firstly you join ships as trainee, and have to learn things for about 6-9 months. After that as per the company policy you will work as Electrical Officer. Salaries of this rank various from ship company to company. You might get a salary between 3500$-7000$ a month on merchant vessels. In some passenger vessels company, you might get more than this. So as you can see, it is a good career to be chosen which is full of adventure and lucrative too.
How to become ETO
Well you have to first take higher studies in the field of electrical and electronics. A deep knowledge about circuits and electrical components needs to be there. For example Diodes, electrical insulations, electrical measuring instruments, circuit working etc. After successful
completion of your studies, you might have to go for 4-6 months Pre Sea training which will train you for sea electrical systems, this is called as ETO Course.
How to become Electro Technical Officer from India
Here are the complete details for those who want to become ETO from India:
Electro Technical Officer Course from India
You have to go through 17 week (5 to 6 months) pre sea training. This training can be taken from various Directorate of Shipping approved maritime institutes.
Electro Technical Officer Course Fee
The fee structure will vary from college to college. The general range of fees vary from 3 lakh to 5 lakh, depending on the type of facilities being offered by various colleges. This will include all your expenses like food, study, fees, stay, clothing etc.
Eligibility Criteria for ETO
For ETO course this is the criteria.
Age limit-35 years
Educational qualifications: Passed 12th class with Physics, Chemistry and Math, having 50% marks in English in 10th or 12th class exam. Passed Diploma with minimum 60% or 50% in 4year Engineering in below specified branches:
A.      Electrical Engineering,
B.      Electronics Engineering,
C.       Electrical and Electronics Engineering,
D.      Electronics and  Telecommunication and Communication
Engineering,
E.      Electronics and Instrumentation or equivalent.
3The diploma /degree courses must have been recognized by any State or Central Government or the  AICTE.
DG Approved Maritime Institutes offering ETO course in India
So this was all from this article. If you have more information to be added in to this, please feel free to comment below. Don't forget to share it with your friends.