It was pleasant and warm evening of February. It was usual day everything was on place but still my heart was bit off and I was upset or lost. I had feelings of loosing something which was not even mine. I felt something is missing, something is going away from me. I don't know what was that feelings about. And I was restless.
The Starting of Our love story: That February Month
And then suddenly my phone blinked. It was him. He text me
Anay : hey get ready soon. I am coming to pick u up at usual point
Me : okay see ya soon!
He had gone to his Mumbai office for some training and procedures before he fly….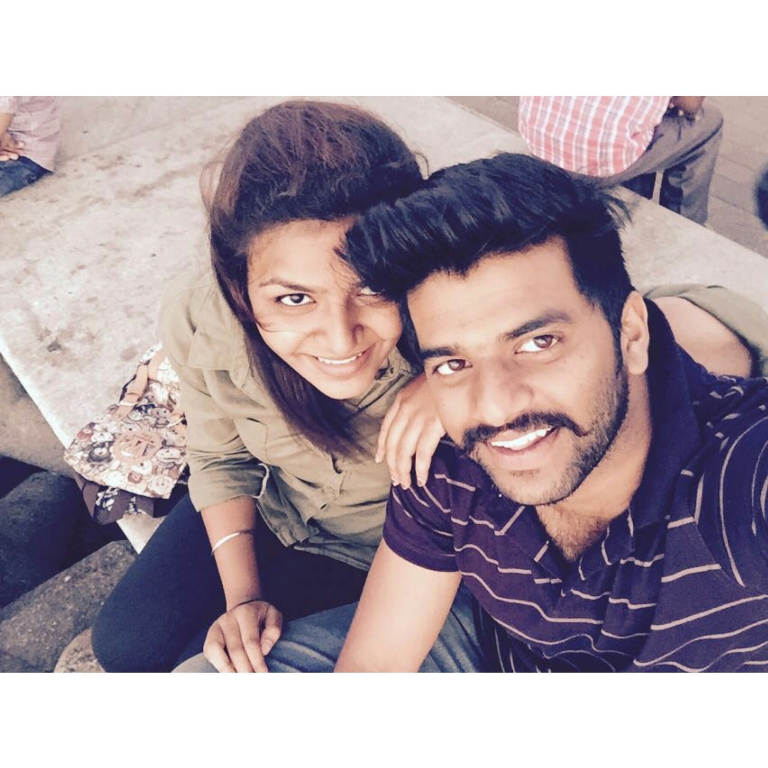 So finally the day has been arrived. The day when he is flying back to his ship! After this I may not see him for next six or eight months! I know it's killing right? But then that's the reality of life and I had already made up my mind about his leaving! But truth was I was sad upset and don't wanted to leave him. I was wondering why I m feeling like this! What's there in Anay which has made me attract towards him!
It's been not so long time but yes I do now. I have no idea how come I fall in love with him within so short period. Well the way we met was also quite unusual. We been friends on Facebook from long time but we never tend to talk. And most of his months spent in sailing so I also never had any blink in my mind about him. Well you can say I hardly remember that I have him as my Friend in my list.
We used to chat back then but not more than "hi "and "bye." But this time when he messaged we talked a lot. Then exchanged mobile numbers. And then one evening we decided to meet. Rather choosing any high quality restaurant or coffee shop we both choose the sea face. I don't know why he chose that but for me the reason was I personally love sea and it was better and safe to meet some unknown person for the first time. Ha-ha i went to see and picked him up. I had taken my vespa .. so that's it this how we started meeting…. I still remember it was February 3 and we didn't missed one day without meeting. We used make excuses or find the reasons to meet each other. Every minute spent with him made me feel curious and interested to meet him again and again.
So…. this is the day… a day that could changed our life . And he came to pick me up late in evening. He had directly came from his Mumbai office after a training and some legal proceedings. Next day he was supposed to fly and so he said let's meet before I go. My heart was racing and I could feel the blood all through my veins. When we met we both were silent almost for two -three signals and then I took initiative and started talking and cracking numerous jokes. Just to make situation light. And at last we reached at our favorite place on this entire world and that is none other than Worli sea face . That 24 days of February I cannot forget!
After reaching their he said," let's take sandwich parcel I am hungry! I haven't had anything since noon." So we went to nearby stall and placed order. We were standing beside the stall and I was just wondering what to talk and how to start conversation. He was numb. I didn't had any clue what was he thinking and about what he is thinking. While to kill that silence I started looking at vendor who was making the sandwich. My eyes were on the stove but my sight was on him. He was staring at me. I still remember that soft and loving look of his. That sparkled and water in his eyes. I couldn't get it why he was staring at me. But I loved the way he was looking at me. No words but just his stare made me feel more beautiful. We took parcel and went to sea side and sat on bench. He offered me piece of sandwich but I resist. Because I knew he was hungry and empty stomach. But then finally I took one bite as he insists.
There was complete silent after we finished our sandwich. After a pause he looked at me when I saw his eyes I felt to hug him tight and tell him that how much I love him and how much he meant to me! But then I control my feelings. He just asked me "will you remember me till I come back? Or you will forget me?"
How this stupid can asked me question like this!  Do birds forget their nest? No! Same way how can I forget who has stolen my heart!
I smiled at him and said, " how can I forget the devil when he is always around!" And I laughed so did he.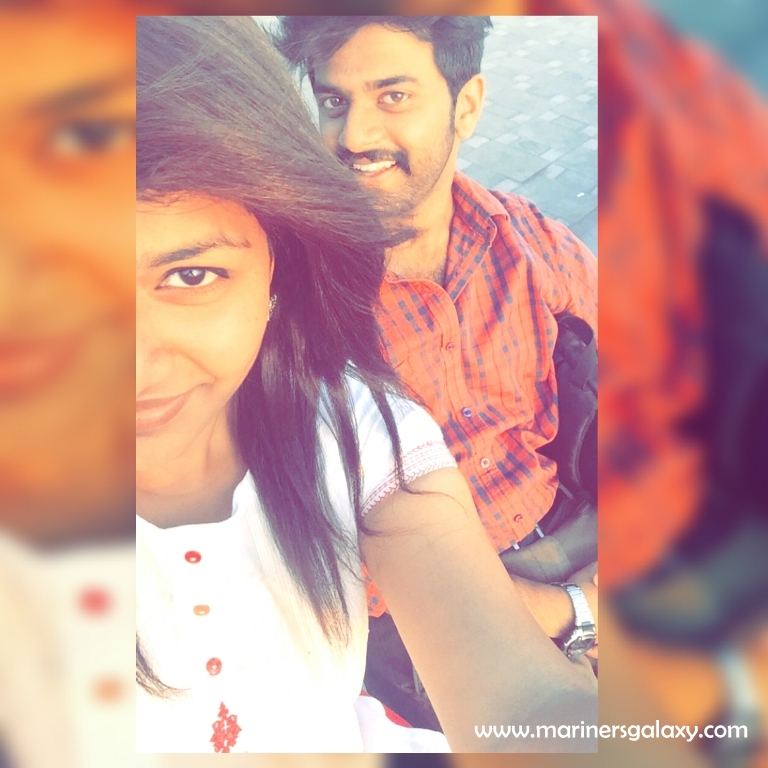 We had long conversation about how and where he is going. What time he has flight and at what time he will reach and again casual things and suddenly we bump on topic of last meet. And I realized that this is it! He is actually going tomorrow and then just mails and sometimes calling that too satellite! And even if has options why me? Why he will call me all the time! I am just friend right?
He observed that I continually thinking about something or worrying about something. He asked me "what's wrong?" Ok. Now what's wrong is the second idiotic question he asked me! Tomorrow he is flying back last 24 days of both life were unforgettable memories and then we were at the point where we both knew that we love each other's company. So what's next? I knew in my mind that I m totally in love with him. But what about him? What's does this last 24 days of February meant to him? Where I stand in his life now?
Suddenly I stopped looking at sea and I looked at him while pushing my side hairs behind my ears. And I place my hand on his. I hold him tight and said "I am really going to miss you! And I will be always here waiting for you to come back so we can spend more time and enjoy! Please come back soon" and drop of the tear rolled out.  But I slightly wipe it. And smiled at him. Even he wanted say things but that day he was quiet I don't know why! Or else I am the only one who has felt like this way..
Life is crazy and so do we! We express anger , anxiousness, furious , sad , and hurt feelings so easily where else loving, caring and honest feelings we never share so openly. Beautiful feelings we always keep locked in our hearts rather than showing it and freely.
Then we realized it's late and we have to move towards home. While going back to home I have been thinking only. He looked at me through side mirror of his scooty and I glanced at him. And just back hugged and hold him tight! I don't even had thought about what he will think about me. It was so tight that I don't want leave it and hold it forever. We reached. I got down from scooty and stood near him my face was almost near his face as he is so tall that even while sitting on bike his height get same as me when I m standing. He smiled , and removed his helmet. " Ok, then see you soon. I will mail you and take care of yourself all the best for your future planning's and of course for your finals."
That's it? This is what all you want to say on last meet before your fly? Seriously? Nothing else???? But then ok I realized that it's just 24 days how can I be so stupid!
I also smiled back. & said " yes yes I will. You also take care and keep in touch. Keep smiling always and bon voyage!" He was surprised with my last two words he gave me broad smile and came towards me and gently kissed me on my lips. And while being witnessed of this most beautiful moment of my life my eyes were closed! It's just natural that I closed my eyes. After a few seconds when I opened my eyes , he looked at me and said " Go ahead and message once you reached home safely, I will massage once I get back to home."
He wore his helmet and ride towards his home. and I was still stuck there like for few minutes. Smiling like an idiot. My heartbeat was running so fast that I cannot even breath properly! that kissed has left me with more confusing thoughts!
So, it was it!
Our FIRST KISS ON LAST DAY!