4th Annual Global Liner Shipping Middle East Conference 2015. This was among the important conferences held for the liner operators all across the globe. This conference focuses on how to improve the existing services, with green practices being followed while doing so. It also put emphasis on the existing local infrastructure needed for the liner services and how to make them better.
5th Annual Global Liner Shipping Middle East Conference
Lets read about this event in more detail.
Venue: Hilton Dubai Jumeirah Resort
Jumeirah
Dubai, POB 2431, United Arab Emirates
Tel:+971
(0) 4 399 1111
Date: It is a two day event from 9th of February to 10th of February.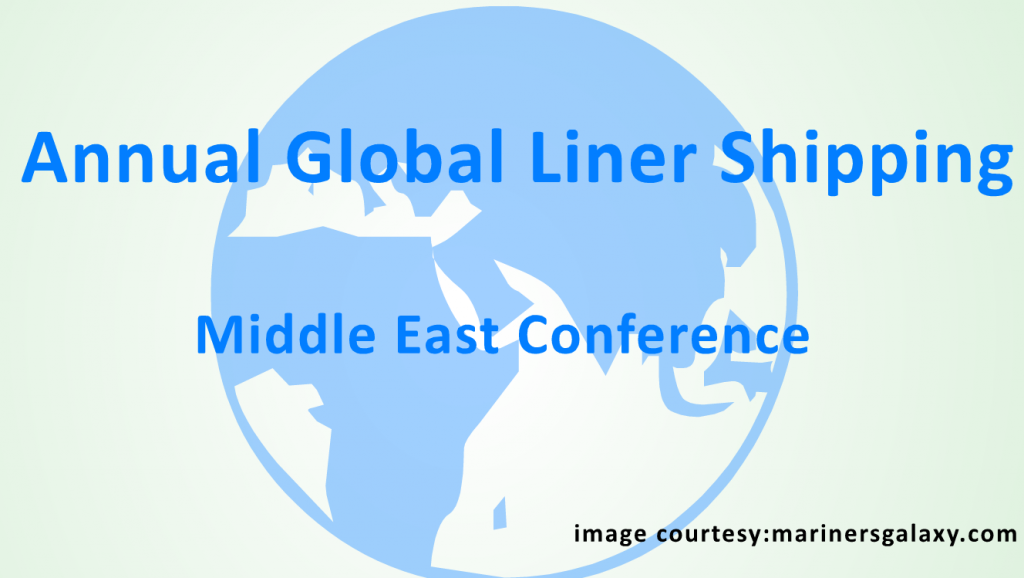 Global Liner Shipping Middle East Conference Agenda in 2016
Here are some of the key topics on which discussion and exchange of information took place.
1)     Presentation related to the growth and local opportunity that Middle East has. Maersk, DP world and UASC will present it.
2)     Open Forum for all the attendies, so that they can exchgae their views and points.
3)     Commodity corner for exhgin ideas on ternds that are prevailing for import and exports and , requirement that are needed by the aluminium, pershiable good and petrochemical  shippers.
4)     International data related to the figures and number of containers all over the world.
5)     Updates on GCC rail network.
6)     There will be head to head panels also, for discussing the demand and supply requirements. ………And more other agendas.
Sponsors for Global Liner Shipping Middle East Conference
Main Sponsor: DP World Co Sponsored by: KPCT-Krishnapatnam Port
Media Partners are: maritime connector, Robaan Assafina Magazine
Supporting associations are: Dubai Shipping Agent Association, Dynamar and SCLG.
Some Of The Prominent Speaker In This Event
·        Mohammed Al Muallem, Senior Vice President and Managing Director, DP World UAE Region
·        Alan Murphy, COO & Partner, SeaIntel Maritime Analysis
·        Christian Juul-Nyholm, Managing Director, Maersk Kanoo (UAE) LLC
·        Andy Vargoczky, Vice President, Key Account & Sales, Schenker Middle East
·        Lars Christiansen, Chief Trade Officer, UASC
·         Capt. Franck J. Kayser, Vice President Network Operations, UASC
·         Jan Mortensen, Vice President – Container Shipping, Milaha