We ( me & my fiancé ) met in 2017 on Instagram.
The story starts here-once I was scrolling my follow request and among all those requests my eyes got stuck on one, the reason behind it was the uniform.
I accepted the request and we started chatting, after some days we exchanged numbers. At that time he was doing maritime course in Navi Mumbai, Maharashtra and I was doing my teacher training in Uttar Pradesh. He also belongs to the same state.
We chatted for some days and I got to know that he was kind of a responsible, family oriented and caring person. He proposed me online and it was straight forward "will you marry me". I was shocked and happy as well. Also he introduced me to some of his family members. Everything was happening too fast.
We met after 4 months of our relationship.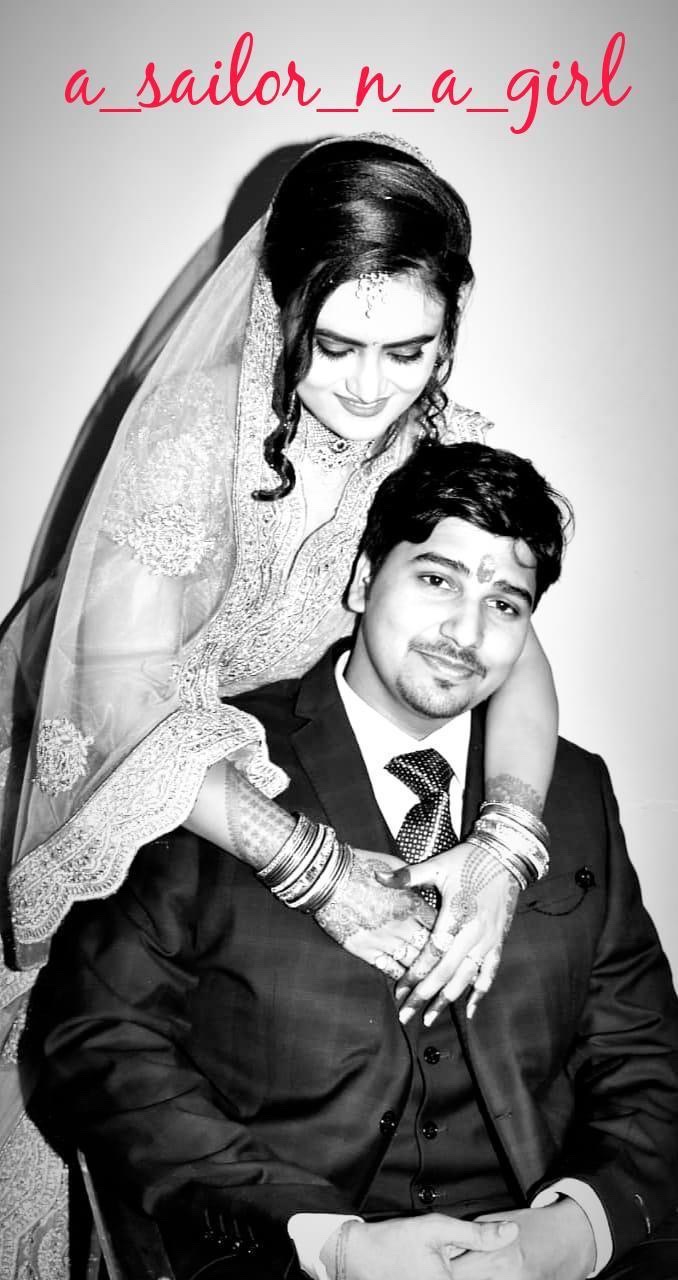 Then he got job in campus placement. It was time to sail his first ship. we dated each other for two and half years. Then decided to get married. It was early for him because he needed 2-3 years more to settle down. But again we took the best decisions of our life. Our parents finalized our marriage and we got engaged. In these years of togetherness we hardly met 3 to 4 times. We are from different cities & different professions as well. So it's a long distance relationship from day one.
At present I am an educator, he is in merchant navy. In the initial days, I was afraid how I would manage this. But time passed well…..😊 It was not so easy, there were times when there was no access to the network, we couldn't talk to each other for weeks , only some random messages were bliss in fact. Each and every notification on my phone matters a lot, thinking he is on the other side. 3rd June'19 was the day we got engaged and its been one year since I have seen him. Our Marriage got delayed, everything is still now. So many dreams we have seen together, so many things we have planned. Still he is on board waiting for his sign off. Hoping for the happy days to come. People celebrate their wedding anniversary, we are celebrating our ring anniversary that too thousand miles apart. 😔 But again I keep reminding myself that We are special, that's why our story is special 😇 For a sailor everyday is celebration when he is at home with his loved one's. Its been perfectly said " Being a sailor's wife is not everyone's cup of tea " Missing you my love We will meet soon.
Author: Story of Kiran Mishra. She can be reached here: @a_sailor_n_a_girl