IMU CET 2016 Application forms Dates, Eligibility, Preparation and Sample Paper
Those students who are planning to join merchant navy in India, have to go through an entrance exam. The name of this entrance exam is Indian Maritime University Common Entrance Test or IMU CET. Every year several students appear for this exam in order to get admission in to the merchant navy colleges.
What is merchant navy?
First you should know about what actually merchant navy is all about. This field basically deals with the profession which comprises of ships, used for transporting goods. But before going to the ship, students have to go through training in order to be competent to work there. Good lifestyle, global exposure and good salary often attract students towards it.
How to Join Merchant navy after 10 or 12th
Generally students join merchant navy after giving their 12th class examination. But, you can join merchant navy even after 10th or after graduation. Those who are going for the merchant navy after 10th might not be getting in to the officers stream. So, to get into officers stream, you need to be either 12th pass or graduate. Here are some of the courses that are offered in merchant navy.
1)
6 months course for ratings
1 to 3 years courses for navigating officers
1 to 4 years courses for engine officers.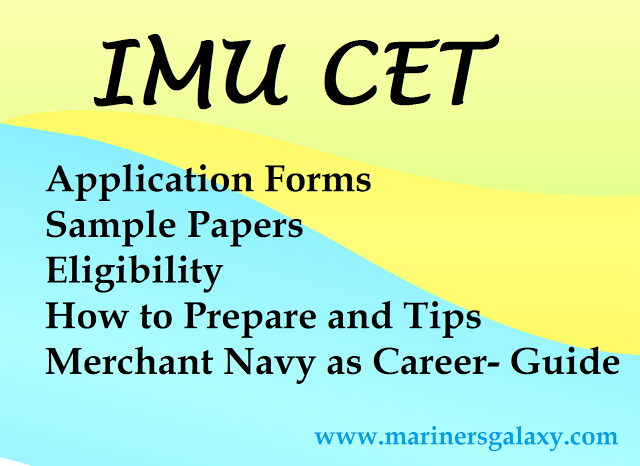 How is the life At Sea?
Life at sea can be totally different as what it is there on the land. Obviously you are living on water for most of the time. But that does not mean that it is bad. Working at sea has its own pros and cons. Work can be too demanding sometimes and adventures too. Getting to visit different countries is add on part of this profession. A person onboard makes sure that they are not bored and thus there are many fun activities being carry out onboard. On ships you don't have to cook food, for that there is a chef.
Different Fields of Merchant navy
Merchant navy is huge field, with ample amount of opportunities and you need to be sure about which side you choose. Generally merchant navy is divided in two three parts:
1)
Engine
Deck
Catering
Engine, as name suggests, deals with the technical part of the ship like propulsions machinery. So, those who are interested in the technical stuff will enjoy this field. Your daily work starts with looking after the machineries and related technical matters.
Deck deals with the navigation of the ship. Same like the pilot of a plane. They make sure that ships are moving in a correct direction. Also they will make sure that ships are in good condition by taking care of the ship's deck and other navigation equipments.
Catering part deals with making of food onboard vessels and also taking care of the galley part.
Indian Maritime University Common Entrance Test Forms
Generally the IMU CET forms are made available by the IMU in the month of March-April and exam may be conducted in the month of May or June. The forms are always filled online, by attaching the supported scanned documents. Forms can be filled very easily. You just need a computer and an internet connection. IMU CET also offers DEMO as how to fill this exam form.
Eligibility for IMU CET 2016
IMU has clearly given guidelines regarding the eligibility of student for this exam. Also, apart from the academic, age eligibility, candidates have to pass the medical standards that are set by the Directorate General of Shipping, India.
Following are the eligibility criteria:
DNS course-        A)
60% (PCM) and 50% (English) in 12th class
                            B)  B.Sc (Any of these Physics/ Mathematics/
Chemistry/ Electronics) passed                                     candidates
with 55 % marks.
                            C)  B.tech candidates with 50 % in English.
Note: Candidates applying for
DNS, needs to have passport before the admission.
      2) B.Sc- 3 years- 60% (PCM) and 50%
(English) in 12th Class. For B.Sc in Ship Building and Repair only 50% in PCM.
How to Prepare for IMU CET 2016
IMU CET is an MCQ, Online Exam, which means that you get different answers for one question and you need to tick on the correct one. This exam is conducted online in different cities of India. Those students who are worried about the preparations should note that it is not that tough exam. Only thing needed to score well in this exam is hard work and good knowledge of subjects like PCM, and General Awareness.
Sample Paper for IMU CET 2016
Sample paper for IMU CET are essential. Why? Because by solving them, you can excel in the exam and you will also get idea about what will come in the exam. IMU every years releases some sample paper for this exam. But they are not enough.